Free SuperSyrin Subscription Trial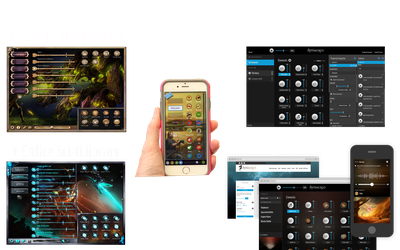 SuperSyrin 1 Month Free Trial Subscription
Complete access to ALL of Syrinscape Fantasy, Sci-Fi and Board Game PLUS ownership of all future DUNGEONS & DRAGONS, Pathfinder, General Fantasy, Sci-Fi and Board Game SoundSets.
First 1 month free. $10.99 per month*
*Charged at $21.98 every 2 months.
Cancel anytime during the trial period and never pay anything.
Included: Fantasy Subscription
The library of amazing fantasy content grows every single month as we add more and more classic monster encounters, NPCs, and new exotic locations. Plus official content for DUNGEONS & DRAGONS, Pathfinder and more. Keep building your library by remaining a subscriber! Take a look at our
Release Schedule
to see what new content is coming soon!
Included: Sci-Fi Subscription
Syrinscape creates the official sounds for the Starfinder, Call of Cthulhu, Cyberpunk Red RPG and more. Don't miss a single sound with a SuperSyrin subscription.
Included: Board Game Subscription
Complete access to our growing library of popular board games including Catan, Titan, Kemet, Boss Monster, Abyss and more.
Included: Access to the Syrinscape Online Player
Run games remotely with your friends using the
Syrinscape Online Player
, broadcasting your RPG sounds to your players, wherever they are in the world, in perfect sync and full-quality.
Included: Access to the SoundSet creation tools in the Online Player and storage on the Syrinscape servers
Your subscription gives you complete access to all the creative and customization tools of Syrinscape, built directly into the
Syrinscape Online Player
, allowing you to modify the SoundSets you own and build your own content from scratch. The content you customize or create automatically syncs across all your logged in devices. You can even share content with the whole subscriber community.
Included: Access to Community Content
Your subscription also gives you access to
community content
built and shared by other Syrinscape users. Find out what content has already been built
here
and watch a short demo video.
PLUS: After 1 month, while you remain a subscriber, all new Boardgame, DUNGEONS & DRAGONS, Pathfinder, General Fantasy and Sci-Fi SoundSets we release will be added to your permanent library, as if you bought them.
Here's the complete list of content you will unlock: