Starfinder Music & Sound Effects: Starship weapons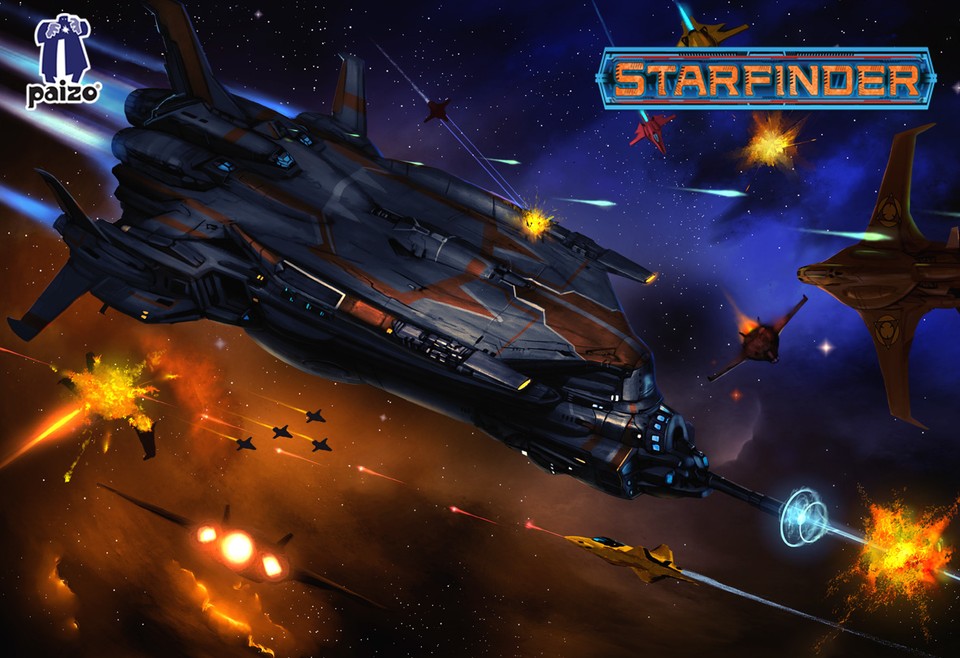 Every Starship weapon in the Starfinder Core Rulebook. Simply use Syrinscape Online to take the Starship base that most closely matches your starship and attach the appropriate weapons from this set. Pew pew!

This SoundSet will appear by default in the Syrinscape Sci-Fi Player app, but you can make it appear in any of the apps by using the Campaign Manager.
This product is included for FREE with a SuperSyrin Subscription. Consider trying that out instead?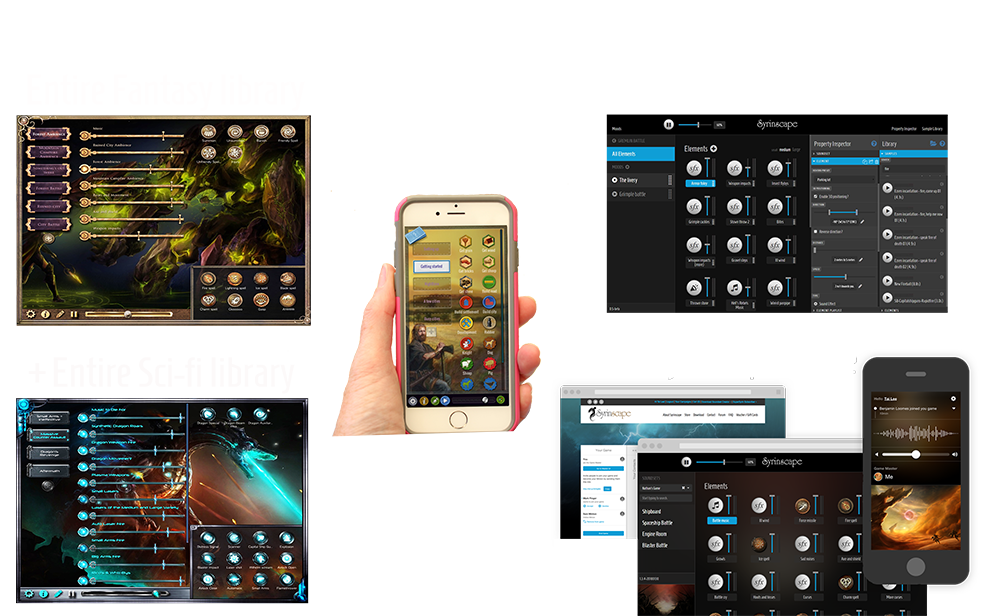 $10.99 per month. 1st month FREE.
Full access to everything Syrinscape.
Cancel before the end of your trial and pay nothing.


SoundSet Specifics
Elements
Enigmatic silence
Official Starfinder
Antimatter mega-missile launcher
Chain cannon
Coilgun
Flak thrower
Graser
Gravity cannon
Gravity gun
Gyrolaser
Heavy antimatter missile launcher
Heavy EMP cannon
Heavy laser array
Heavy laser cannon
Heavy laser net
Heavy nuclear missile launcher
Heavy plasma torpedo launcher
Heavy torpedo launcher
Hellfire torpedo launcher
High explosive missile launcher
Laser net
Light EMP cannon
Light laser cannon
Light particle beam
Light plasma cannon
Light plasma torpedo launcher
Light torpedo launcher
Linked coilguns
Maser
Mass driver
Micro missile battery
Nuclear mega-missle launcher
Particle beam
Particle beam cannon
Persistent particle beam
Persistent particle beam cannon
Plasma cannon
Quantum missile launcher
Railgun
Solar torpedo launcher
Supergraser
Superlaser
Supermaser
Super EMP cannon
Super plasma cannon
Super X-Laser cannon
Tactical nuclear missle launcher
Twin laser
Vortex cannon
X-laser cannon
Nuclear mega-missle launcher (copy)

Credits
Starship weapons (Starfinder)
This SoundSet was imagined, compiled, designed, created, mixed and finished by Benjamin Loomes and Kyle Johnson for Syrinscape Pty Ltd, using: commercial sample libraries; samples created by Syrinscape; and also the following list of samples from the collaborative Internet database of creative-commons licensed sounds, freesound.org:
"electrobass3" by "gellski"
"bass-short-001" by "oscii"
uzk-bass-sweep-01" by "mauxuam"
Key: "sample name" by "username". Find user freesound accounts under http://www.freesound.org/people/[username]
Icons made by:
Lorc, (http://lorcblog.blogspot.com)
Delapouite, (http://delapouite.com)
John Colburn, (http://ninmunanmu.com)
Felbrigg, (http://blackdogofdoom.blogspot.co.uk)
Available on http://game-icons.net
And Karen Loomes for syrinscape.com
© 2017. Paizo Inc., the Paizo golem logo and Starfinder are trademarks of Paizo Inc. SoundSet © 2017. Sounds created under license with Paizo Inc.
Art provided by Paizo Inc.