Try Syrinscape Online FREE
Broadcast your RPG to all of your players, anywhere in the world, in any browser and send your sounds to an unlimited number of friends, in perfect sync and full-quality.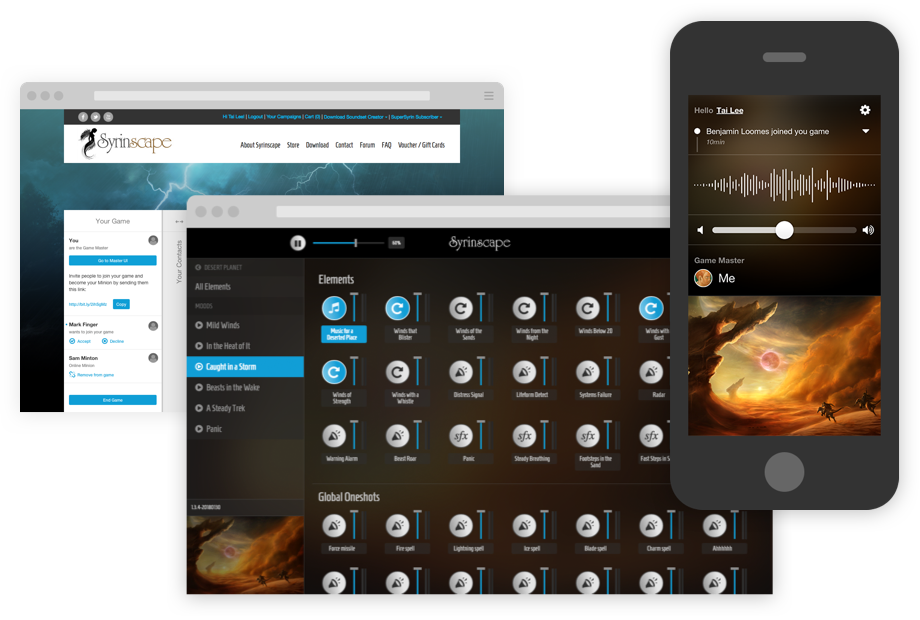 See How it Works
3 Steps to get started with Syrinscape Online (beta)
Step 1

Step 3

Enter the PIN displayed on the Syrinscape Online (beta) Player to link it with your account.
Now What?
Hear some sounds straight away
Go to the Master Interface to play with the free content and any SoundSets you own.
Join a game someone else is running
Anyone can join a game with just a FREE Syrinscape account.
Ask your Game Master to send you an invite link. Use the link to become a player in their game. You will hear every sound they make in perfect sync with all other players!
Leave a game at any time from the Syrinscape Online (beta) Player or Control Panel.
Start a game and invite friends to join
Grab a SuperSyrin subscription to run games with remote players.
Copy the invite link from the Control Panel and send it to your friends:

Once they join, they will hear every sound you make in perfect sync… like magic!
End a game or remove individual players from the Control Panel.