Sci-fi Sounds & Music: Lightsword battle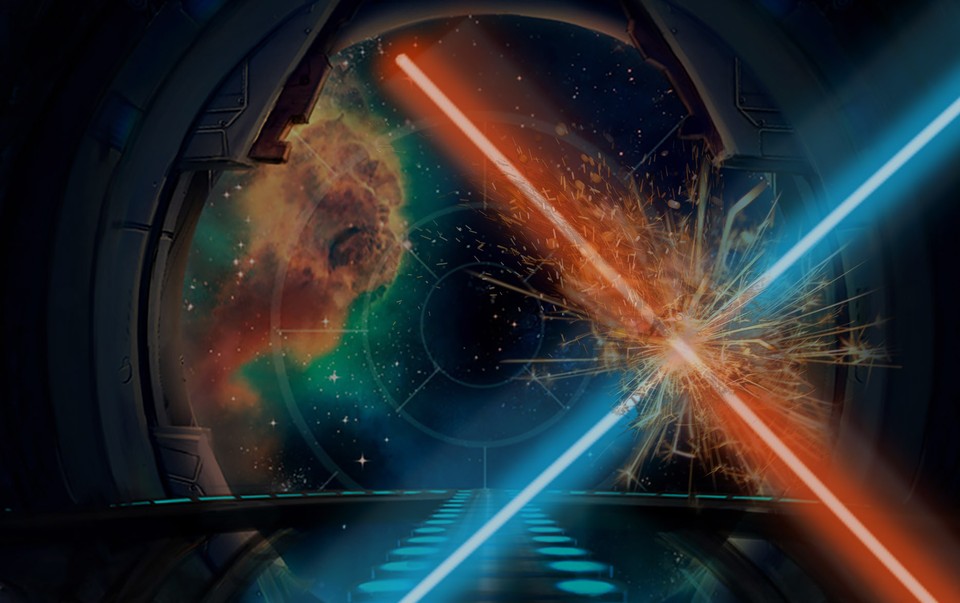 When it comes down to it, THIS is why we play Sci-Fi roleplaying games, right?! There's nothing quite like the feeling of a 'lightsword' in your hands. Whether you're bouncing blaster bolts back at hapless storm troopers or performing a perfectly cauterized head removal (not a speck of blood anywhere to scare the kiddies), the "Lightsword Battle" SoundSet is just "what you are looking for". With high energy sci-fi battle music, the clash of 'lightsword' on 'lightsword', startup and shutdown sounds you'll just want to keep spamming and a cacophony of artillery and blaster shots this SoundSet is something you'll really 'SABER'.

This SoundSet will appear by default in the Syrinscape Sci-Fi Player app, but you can make it appear in any of the apps by using the Campaign Manager.






This product is included for FREE with a SuperSyrin Subscription. Consider trying that out instead?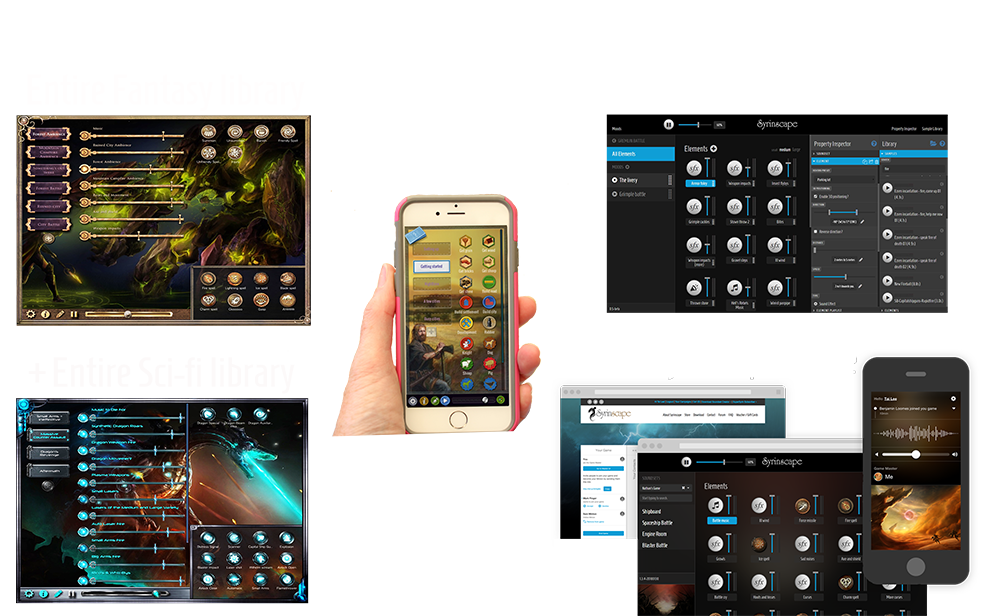 $10.99 per month. 1st month FREE.
Full access to everything Syrinscape.
Cancel before the end of your trial and pay nothing.


SoundSet Specifics
Moods
'Space Wars' Theme
Switch on
Switch off
Light vs Light
Light vs Blaster
Mega battle
Pump up the music

Elements
'Space Wars' Theme
Sweep
Strike
ON
OFF
Lightsword music
Explosion
Lightsword hum
Light Sword Sweeps
Lightsword Strikes
close strikes
Explosions
Heavy distant artillery
Laser
Blaster
Blasters
B Blasters
More B Blasters
Even more blasters
'War Star" Theme
Saber sparks
Light Sword Sweeps (more)
Laser Strafes 1
Laser Strafes 2
Lasers Rapidfire 1
Lasers Rapidfire 2
Explosions Large

Credits
Lightsword Battle
This SoundSet was imagined, compiled, designed, created, mixed and finished by Benjamin Loomes of syrinscape.com, using samples created by him and also the following list of samples from the collaborative Internet database of creative-commons licensed sounds freesound.org:
"on0" by "joe93barlow" (http://www.freesound.org/people/joe93barlow/)
"idle1" by "joe93barlow" (http://www.freesound.org/people/joe93barlow/)
"short-laser-shots" by "emanuelediocane" (http://www.freesound.org/people/emanuelediocane/)
"off0" by "joe93barlow" (http://www.freesound.org/people/joe93barlow/)
"lightsaber" by "skytheguy" (http://www.freesound.org/people/skytheguy/)
The music in this SoundSet was composed, performed, recorded, mixed and mastered by Johnny Sharpe for syrinscape.com
Icons made by:
Lorc, (http://lorcblog.blogspot.com)
Delapouite, (http://delapouite.com)
John Colburn, (http://ninmunanmu.com)
Felbrigg, (http://blackdogofdoom.blogspot.co.uk)
Available on http://game-icons.net