Pathfinder Music & Sound Effects: Pathfinder wizard - Ezren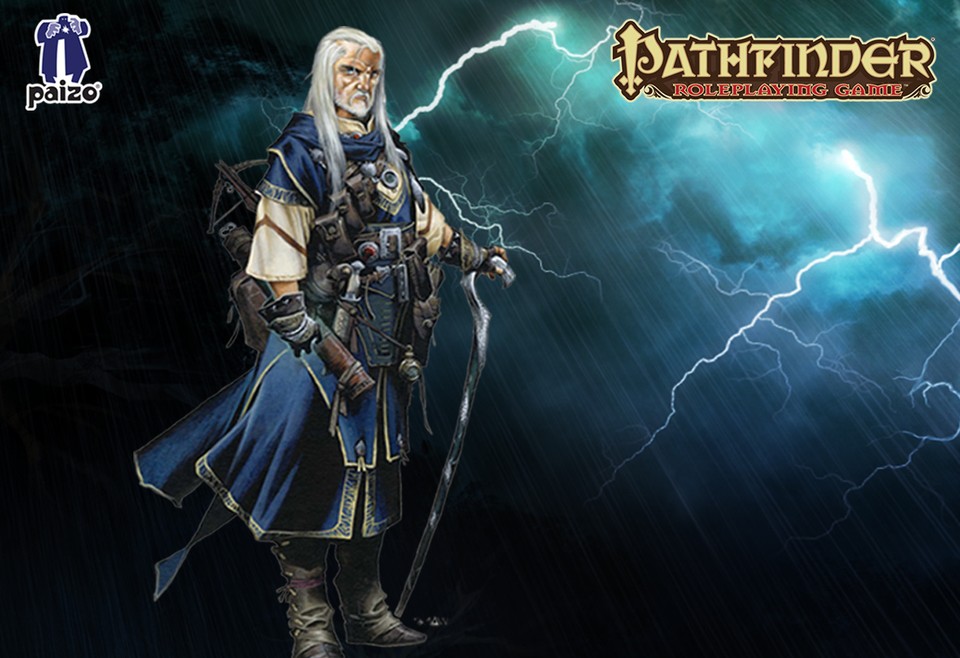 The official sounds of Ezren the Pathfinder RPG Iconic Wizard. Syrinscape is no longer just for Game Masters. Now YOU can punctuate your roleplaying with the arcane incantations of this genius mage. Here the crackle of his lightning bolts, the explosions of his fireballs, and the weird hums and thobs of dozens of other spells. Load up this SoundSet on your personal device and prepare to amaze!

This SoundSet will appear by default in the Syrinscape Fantasy Player app, but you can make it appear in any of the apps by using the Campaign Manager.






This product is included for FREE with a SuperSyrin Subscription. Consider trying that out instead?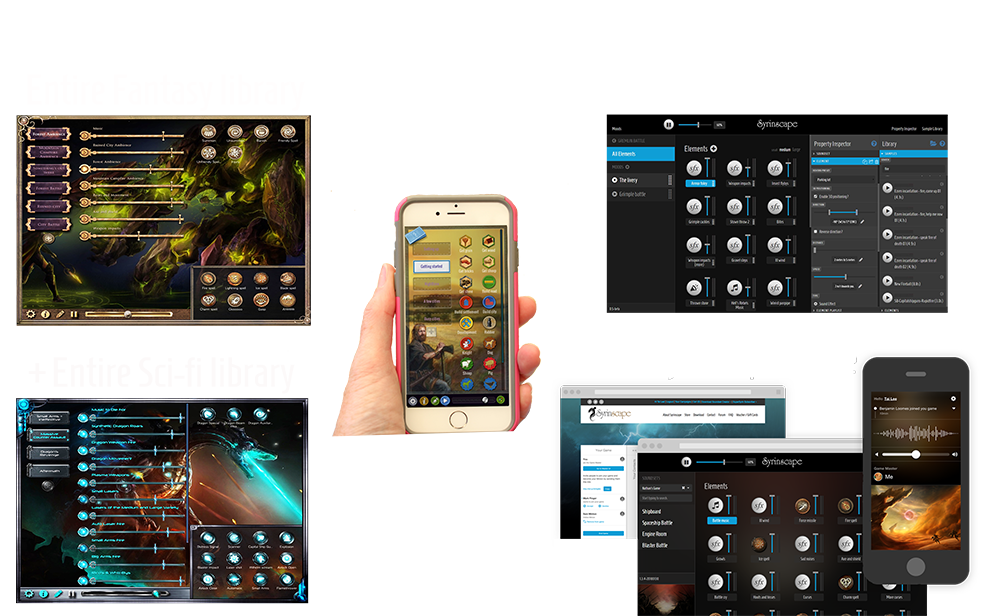 $10.99 per month. 1st month FREE.
Full access to everything Syrinscape.
Cancel before the end of your trial and pay nothing.


SoundSet Specifics
Moods
Walking
Running
Combat cloth sounds

Elements
Armor sounds light
Running
Walking
Official Pathfinder
Thoughtful
Exertion
Injury
arcane forces, bend to my will
bend to my will
come arcane forces
come kill them
help me arcane forces
fire, help me now
you will die
speak fire of death
strengthen my bones
0th level spell
1st level spell
2nd level spell
3rd level spell
4th level spell
5th level spell
6th level spell
7th level spell
8th level spell
9th level spell
Acid spray
Alarms
Arcane marks
Burning palms
Bleeding
Cause fright
Charm
Chilling hand
Colorful spray
Comprehension
Dancing light
Daze
Detect magic
Detect poisons
Endure elements
Enlarge
Erasing
Fireball
Flare
Force missile
Frost Ray
Ghost noise
Greasing
Hold door
Hypnotise
Jumping
Light bright
Magical armor
Magical hand
Magical aura
Mend
Messages
Mount summon
Obscuring fog
Opening/closing
Protection
Reading magic
Reduce
Shield person
Shock grasp
Sleep
Speed
Summon ally
True Attack
Robe swoosh
Dagger unsheath
Dagger sheath
Dagger pierce
Dagger miss
Dagger hit
Dagger crit
Staff miss
Staff hit
Staff crit
Crossbow nock
Crossbow fire
Crossbow miss
Crossbow hit
Crossbow crit
Coinpurse
Open scrollcase
Close scrollcase
Unravel scroll
Ravel Scroll
5th level spell

Credits
Wizard Spells (Ezren)
The sound effects in this SoundSet were imagined, compiled, designed, created, processed, and mixed by:
Kyle Johnson of www.moontechstudios.com
Greg Wasylik of www.wazatronstudios.com
AND
Benjamin Loomes of syrinscape.com
For Syrinscape Pty Ltd
Icons made by:
Lorc, (http://lorcblog.blogspot.com)
Delapouite, (http://delapouite.com)
John Colburn, (http://ninmunanmu.com)
Felbrigg, (http://blackdogofdoom.blogspot.co.uk)
Available on http://game-icons.net
Ezren – Male Wizard SoundSet © 2015 Paizo Inc. Paizo Inc., the Paizo golem logo, Pathfinder, and Pathfinder Adventure Path are trademarks of Paizo Inc. Sounds created under license with Paizo Inc.
Art provided by Paizo Inc.