Sci-fi Sounds & Music: Alien Cantina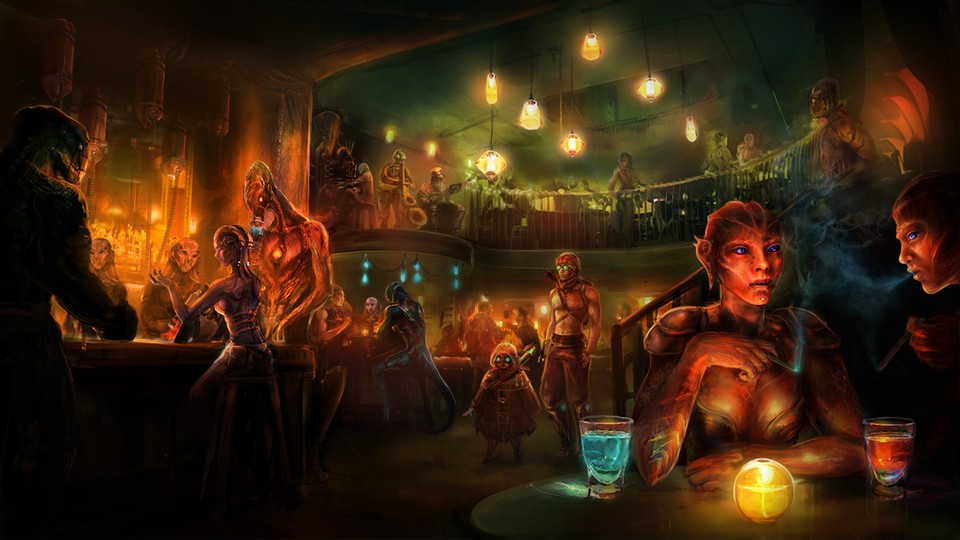 "I tell you what... I've got a bad feeling about this. This place may be filled with every piece of scum and lowlife in the galaxy, but that doesn't mean we have to pick a fight in here just to make a point. And no you don't! Don't meet anyone's eyes, no matter how many eyes they've got! Follow my lead... in fact don't say anything at all if you can manage it. Look perhaps it's best if you just all wait out by the speeder." The Alien Cantina SoundSet has everything you need for a fantastically flavoursome and aromatic encounter in the more colourful quarters of town. This SoundSet is so effective at transporting players right into the atmosphere of your favourite epic Space franchise, that we suspect this is going to be one of the most loved SoundSets we've ever made! Enjoy!

This SoundSet will appear by default in the Syrinscape Sci-Fi Player app, but you can make it appear in any of the apps by using the Campaign Manager.



This product is included for FREE with a SuperSyrin Subscription. Consider trying that out instead?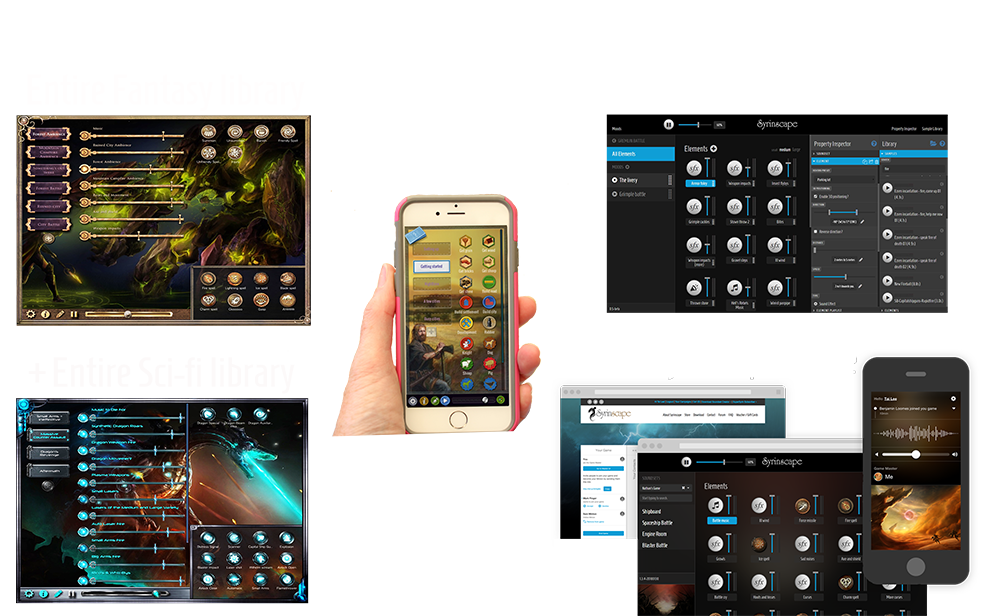 $10.99 per month. 1st month FREE.
Full access to everything Syrinscape.
Cancel before the end of your trial and pay nothing.


SoundSet Specifics
Moods
Crowded
Not so crowded
Trouble with the law
No music

Elements
Music
Crowd Ambience
Mechanical Ambience
Laser Fight Sequence
Trooper Fight Sequence
Light Sword Fight Sequence
Talking Droid
Wilhelm scream
Alien Group 1
Alien Group 2
Alien Group 3
Alien Group 4
Alien Group 5
Trooper Presence

Credits
Alien Cantina
The music and sound effects in this SoundSet were imagined, composed, compiled, designed, created, processed, and mixed by Gil Luna for syrinscape.com
Icons made by:
Lorc, (http://lorcblog.blogspot.com)
Delapouite, (http://delapouite.com)
John Colburn, (http://ninmunanmu.com)
Felbrigg, (http://blackdogofdoom.blogspot.co.uk)
Available on http://game-icons.net