Sci-fi Sounds & Music: Mech battle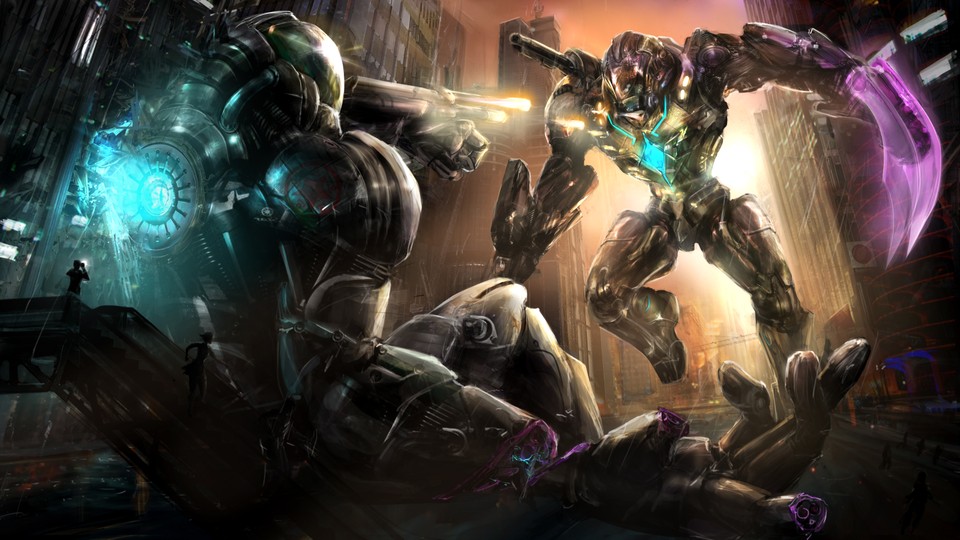 Want the thunderous catastrophe of hellish flame and missile, steel and oil that is a 20 foot tall Mech driven by a slightly insane operator with a grudge? This is just the SoundSet for you. Fantastic gun fire, missile explosions and even a land mine to give your Mech a limp. A super high energy battle set for the most epic of occasions!

This SoundSet will appear by default in the Syrinscape Sci-Fi Player app, but you can make it appear in any of the apps by using the Campaign Manager.
This product is included for FREE with a SuperSyrin Subscription. Consider trying that out instead?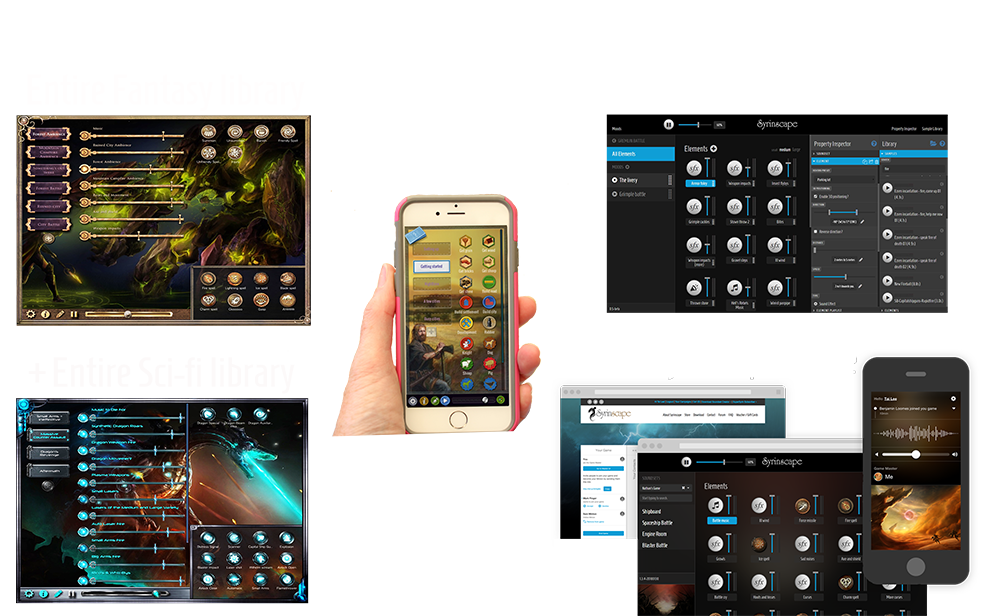 $10.99 per month. 1st month FREE.
Full access to everything Syrinscape.
Cancel before the end of your trial and pay nothing.


SoundSet Specifics
Moods
Mechs On the Move
Mech Combat
Urban Combat
Mech Field Combat

Elements
Abandoned City Ambience
Background Armor Activity
Distant Combat Ambience
Nearby Urban Combat Ambience
Proximity Field Combat
Proximity MG Fire Ambience
Mech Deploy
Multi Rocket Volley
Major Impact
Flamer
Taking Fire
Stepping on a Mine
Mech Movement
Artillery Weapons
Auto Cannons
Mech Machine Guns
Ballistic Weapons
Energy Weapons and Lasers
Pulse Lasers and Particle Cannons
Explosions With Debris
Large Explosions and Debris
Metal Impacts
Rockets and Missiles
Small Arms