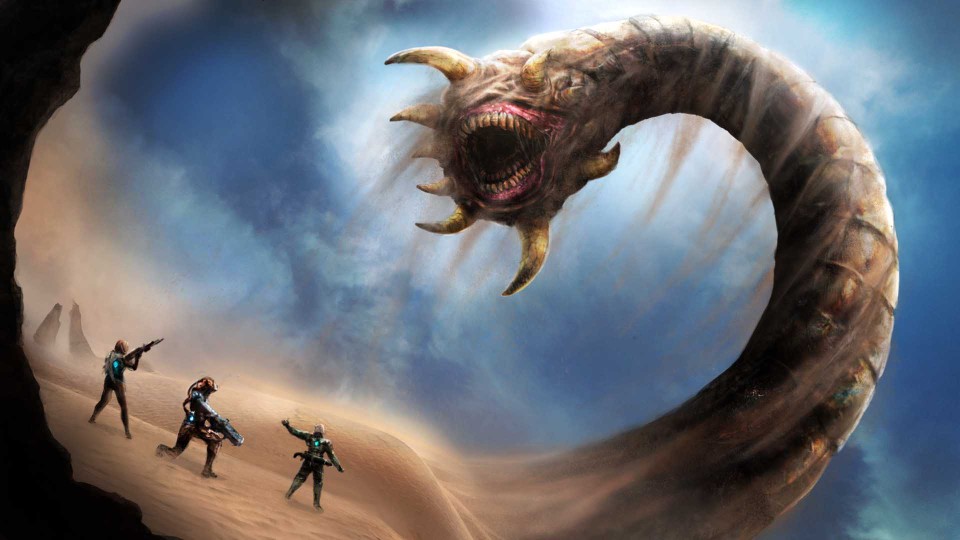 "You know how when your in the desert, sand gets into absolutely everything? It gets under your visor, and in the joints of your armor plating. You know what? That's definitely NOT the worst thing about this desert!"

"Sand Worms! That's what I'm talking about. Giant, huge, vicious Sand Worms with teeth as big as an infant Ramorian and breath even worse!"

The "Giant Sand Worm" SoundSet gives you everything you'll need for an epic encounter with the worst the desert can offer. There's laser fire, vehicles, bombs, roars, crashes... so much noise, your players will be begging to fight a Giant Sand Worm every game!

This SoundSet will appear by default in the Syrinscape Sci-Fi Player app, but you can make it appear in any of the apps by using the Campaign Manager.
This product is included for FREE with a SuperSyrin Subscription. Consider trying that out instead?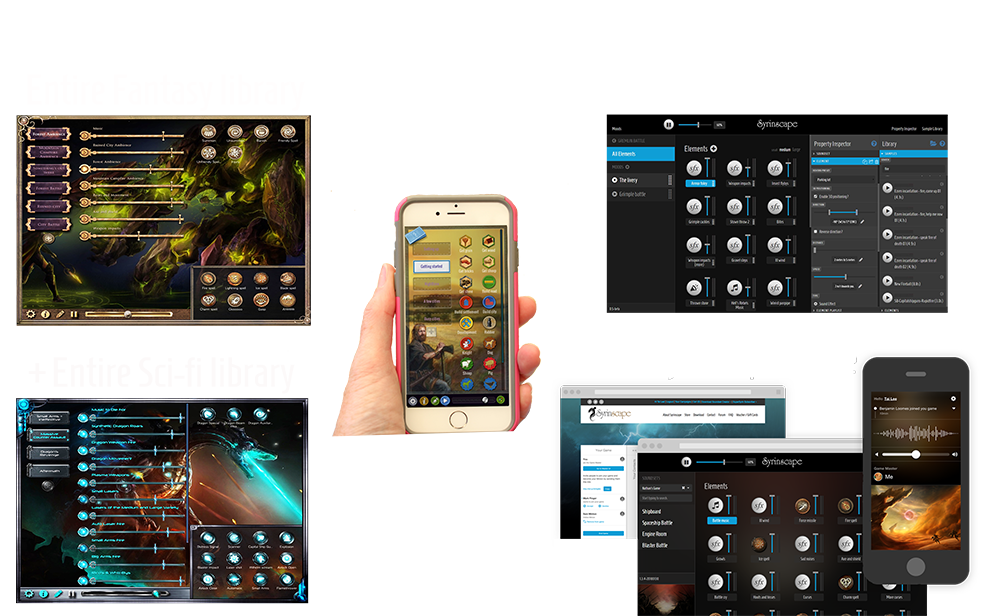 $10.99 per month. 1st month FREE.
Full access to everything Syrinscape.
Cancel before the end of your trial and pay nothing.


SoundSet Specifics
Moods
Sheltering from the Sand storm
Out on the sands
Sandstorm
Small Arms vs. Worm
Large Scale Assault
Give it all you got!

Elements
Music
High Winds
Sandy Wind
Burrowing
Surfacing
Small Lasers
Medium and Large Lasers
Plasma Warfare
Auto Lasers
Small Arms
Projectile Rapid Fire
Ricochets & Whiz-Bys
Explosive Events
Vehicular Activity
Screams of Death
G-Worm Attacks
G-Worm Wounded
Vehicle Crash
Smashing a Structure
Worm Growl
Incoming!
Automatic
Small Arms
High Winds
Sandy Wind