Fantasy Sounds & Music: Forest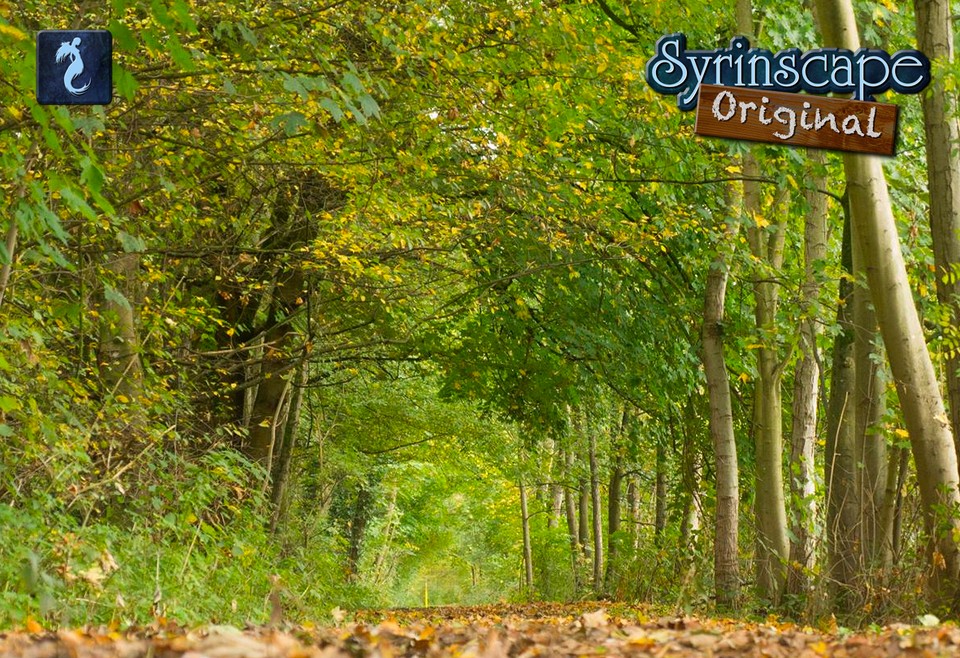 Why make your characters' journey through the woods a mere single line of immemorable transition. The Syrinscape Forest SoundSet brings you a temperate forest in both the daytime and nighttime, with a rich and ever-changing blend of dozens of bird, insect, wind, tree swoosh and creaking samples, and even a pleasant small stream. Once you have lulled your players into a false sense of security, you can then shift the mood to 'creepy', which quietens the birds a little and adds in distant uncomfortable noises, from wolves to unidentifiable roars, and creepy musical moments. There's also a rich 'mystery' music track that you can use to build suspense and a sense of narrative purpose.

There really IS nothing immemorable about these woods!

This SoundSets will appear by default in the Syrinscape Fantasy Player app, but you can make it appear in any of the apps by using the Campaign Manager.
This product is included for FREE with a SuperSyrin Subscription. Consider trying that out instead?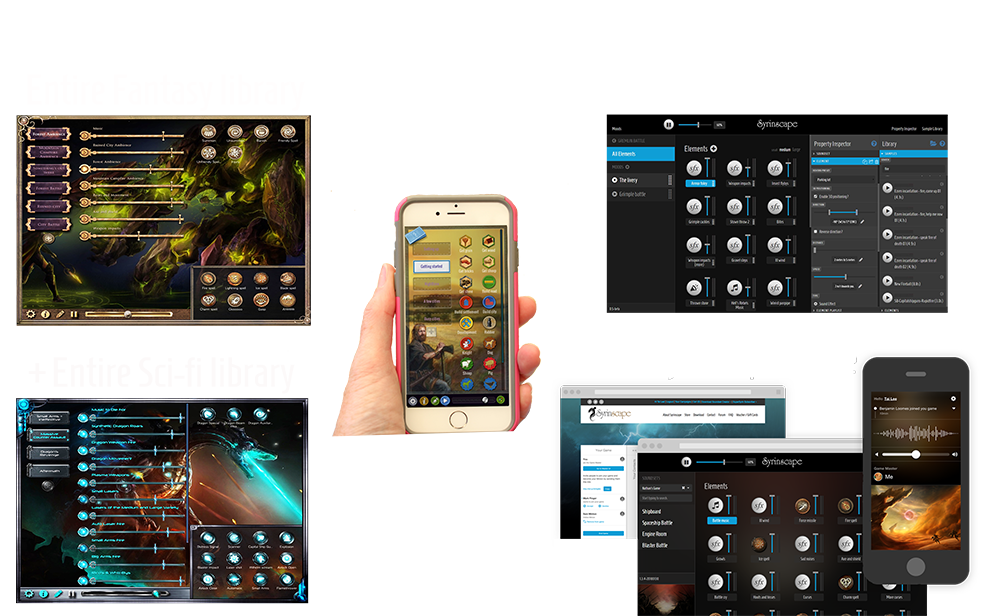 $10.99 per month. 1st month FREE.
Full access to everything Syrinscape.
Cancel before the end of your trial and pay nothing.


SoundSet Specifics
Moods
Forest day
Forest day (creepy)
Forest day (with mystery music)
Forest night
Forest night (creepy)
Forest night (creepy music)

Elements
Creepy forest moments music
Beautiful mysterious forest music
Eerie night forest music - Death accents
Eerie night forest music - Flow
Wind in the trees
Creaking trees in the woods
Calm birds woods ambiance
Happy birdies
More birds
Insect flyby
Individual birds
Small river
Woodpecker sound
Night time crickets
Night birds
Forest at night
Ravens
Wolf howls
Leaves in the trees
Auroch roars (distant)

Credits
Forest
This SoundSet was imagined, compiled, designed, created, mixed and finished by Benjamin Loomes for Syrinscape, using samples created by him and also the following list of samples from the collaborative Internet database of creative-commons licensed sounds freesound.org:
Key: "sample name" by "username". Find user freesound accounts under http://www.freesound.org/people/[username]
"33" by "Y89312" (https://freesound.org/people/Y89312/)
"Wolf-Howl" by "Gorgoroth6669" (https://freesound.org/people/Gorgoroth6669/)
"morning-in-the-forest-2007-04-15" by "reinsamba" (http://www.freesound.org/people/reinsamba/)
"Shaggyhowl" by "Noisecollector" (https://freesound.org/people/Noisecollector/)
AND
Cragmaw drums created by Barry Doublet for Syrinscape
Long silence for music cgreated by Christian Koerding for Syrinscape
Creepy night forest sounds created by Barry Doublet for Syrinscape
Complete silence performed by Chris Koerding for Syrinscape
Wind recorded and mastered by Benjamin Loomes for Syrinscape
Garden of death composed and performed by Christian Koerding for Syrinscape
Riverwater sounds created by Chris Koerding for Syrinscape
Clacks created by Barry Doublet for Syrinscape
All weapons recorded and mastered by Benjamin Loomes for Syrinscape
Music composed, performed and recorded by Benjamin Loomes for Syrinscape.
"Avalanche music"- composed and performed by Benjamin Loomes for Syrinscape
"Dreamlands forest" composed and performed by Barry Doublet for Syrinscape
Icons made by:
Lorc, (http://lorcblog.blogspot.com)
Delapouite, (http://delapouite.com)
John Colburn, (http://ninmunanmu.com)
Felbrigg, (http://blackdogofdoom.blogspot.co.uk)
Available on http://game-icons.net
And Karen Loomes for syrinscape.com
Art provided by Benjamin Loomes and edited by Karen Loomes for Syrinscape