Fantasy RPG Sound Effects: Back alley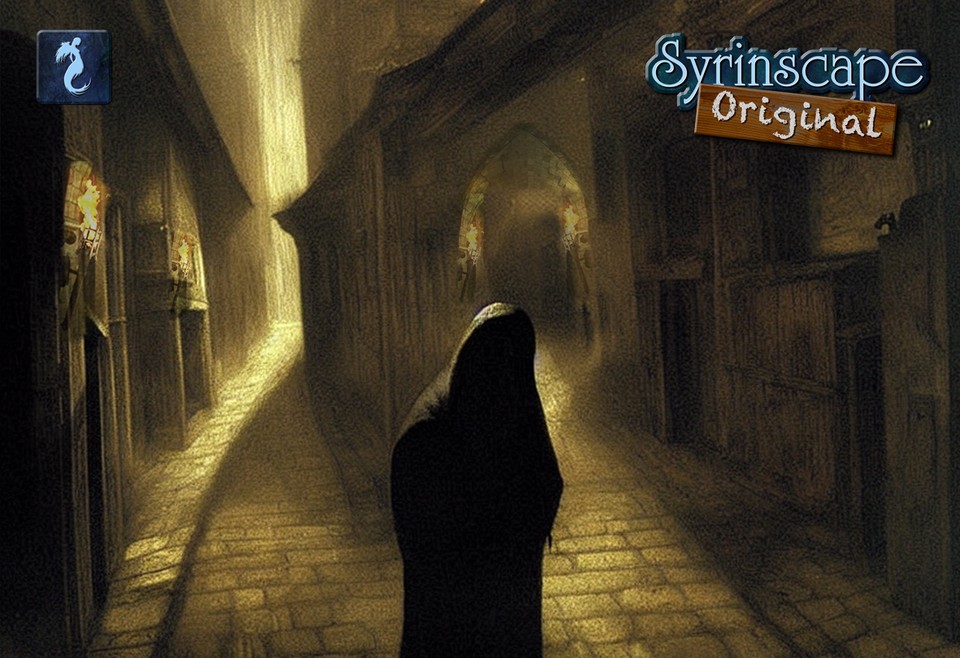 A back alley can be a place where the plot progresses, where a dramatic revelation is made, where a dark contract is forged, or where something truly sad and dismal is revealed. Don't start ALL your adventures in the town tavern. Next time beckon your player characters into the ominous half-light of Syrinscape's Back alley SoundSet and see if you can convince them to sign a deal with the devil.

The Back alley SoundSet includes four rich music tracks, creepy, secret, sad, and grim... no, there's no jolly Sunday afternoon stroll music in this back alley, it's not that kind of place AT ALL...

This SoundSets will appear by default in the Syrinscape Fantasy Player app, but you can make it appear in any of the apps by using the Campaign Manager.
This product is included for FREE with a SuperSyrin Subscription. Consider trying that out instead?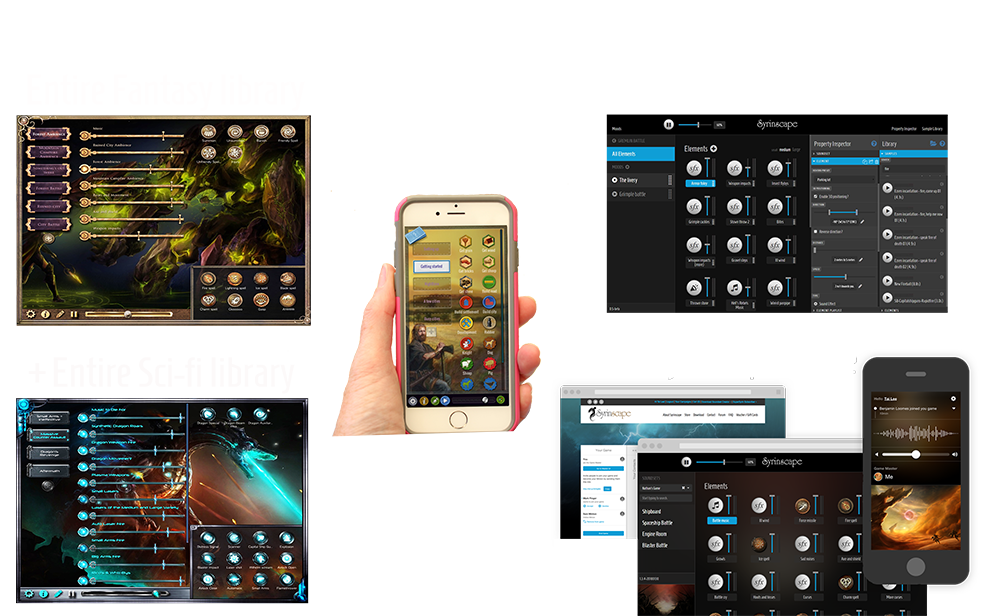 $10.99 per month. 1st month FREE.
Full access to everything Syrinscape.
Cancel before the end of your trial and pay nothing.


SoundSet Specifics
Moods
Quiet streets
Lonely back alley
Dark dealings
Meeting with an informant
A sad story
A grim discovery

Elements
Creepy low notes
Secret dealings music
Sad music
Grim music
Street noises
Interior white noise
City streets crowd
Carts
Wind blowing in the leaves
Dark wind
Chilly wind
People talking in the street
Creaking floor
Night insect thrum
General Hubbub
Ill wind
Foot steps
Eerie moment
Dramatic revelation
Opening a secret hatch

Credits
Back alley
This SoundSet was imagined, compiled, designed, created, mixed and finished by Benjamin Loomes for Syrinscape, using samples created by him and also the following list of samples from the collaborative Internet database of creative-commons licensed sounds freesound.org:
Key: "sample name" by "username". Find user freesound accounts under http://www.freesound.org/people/[username]
"Horse-and-carriage" by "thefilmbakery" (https://freesound.org/people/thefilmbakery/)
cymbal-scrap created by ztrees1 (https://freesound.org/people/ztrees1/)
AND
"Waterdeep voices"performed by Howard Stockwell
"Waterdeep voices" performed by Del Yakes
"Waterdeep voices" Recorded by Ryan Lynch at Gen Con 2018
"Waterdeep voices" performed by Jamie McConnell
"Waterdeep voices" performed by Samuel Shipe
"Waterdeep voices" performed by Rhonda Seymour
"Waterdeep voices" Recorded by Brandon Hunt at Gen Con 2018
"Waterdeep voices"performed by Mikel Mecham
"Waterdeep voices"performed by Wayne Halsey
"Waterdeep voices" performed by Jonathan Lowen
"Waterdeep voices" Recorded by Layla Edi at Gen Con 2018
"Waterdeep voices" corded by Brandon Hunt at Gen Con 2018
"Waterdeep voices" Recorded by James Nettum at Gen Con 2018
"Waterdeep voices" performed by Nicholas Orlando Perez
"Waterdeep voices"performed by Lyz Liddell
"Waterdeep voices" performed by Benjamin Skirvin
"Waterdeep voices"performed by J.R Green
"Waterdeep voices" performed by Emily Pressler
"Waterdeep voices" performed by Jenny Kwiatek
"Waterdeep voices" performed by Allen G Martinez
"Waterdeep voices" performed by Fred Blaydes
"Waterdeep voices"performed by Michelle Cross
"Waterdeep voices"performed by Zachary Drake
"Waterdeep voices"performed by Nick Murphy
"Waterdeep voices"performed by Janice Wedge
"Waterdeep voices"performed by Jason Mackenzie
Raucous tavern voices created by Syrinscape
All weapons recorded and mastered by Benjamin Loomes for Syrinscape
Music composed, performed and recorded by Benjamin Loomes for Syrinscape.
"A sad end" – composed and performed by Benjamin Loomes for Syrinscape
"Passing Through parts 1-4" composed and performed by Barry Doublet for Syrinscape
"Mad mage creepy music" – created by Barry Doublet for Syrinscape
Interior sound white noise created by Barry Doublet for Syrinscape
"Xanathar's hideout" composed by Benjamin Loomes for Syrinscape
Icons made by:
Lorc, (http://lorcblog.blogspot.com)
Delapouite, (http://delapouite.com)
John Colburn, (http://ninmunanmu.com)
Felbrigg, (http://blackdogofdoom.blogspot.co.uk)
Available on http://game-icons.net
And Karen Loomes for syrinscape.com
Art provided by Arianne Elliot for Syrinscape as well as sourced from the Public Domain CC0 and edited by Karen Loomes for Syrinscape