Pathfinder Music & Sound Effects: Ghoul battle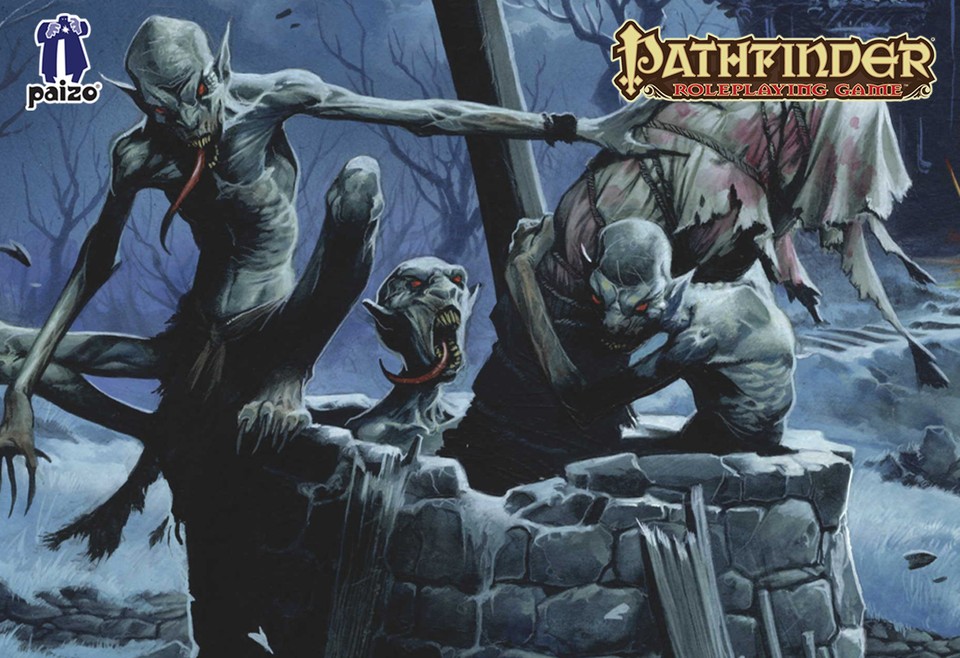 This humanoid creature has long, sharp teeth, and its pallid flesh is stretched tightly over its starved frame. Gross! Set in an undead infested rural property, this SoundSet is likely to get every Cleric reaching for her holy symbol and every Barbarian cracking his knuckles! This is a breakout SoundSet from the Pathfinder Adventure Path SoundPacks. If you are a subscriber you will automatically gain ownership of this SoundSet.

This SoundSet will appear by default in the Syrinscape Fantasy Player app, but you can make it appear in any of the apps by using the Campaign Manager.
This product is included for FREE with a SuperSyrin Subscription. Consider trying that out instead?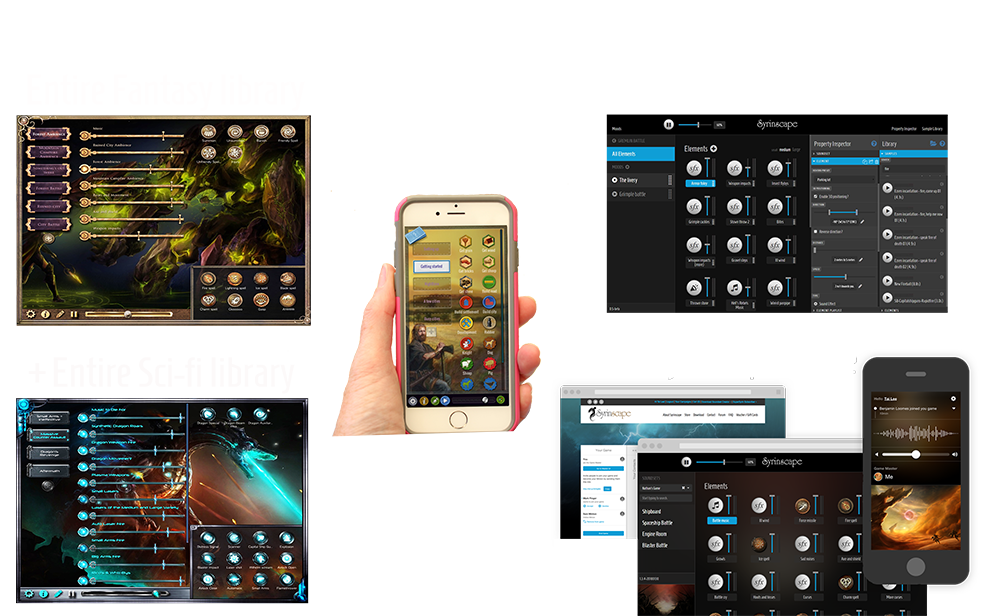 $10.99 per month. 1st month FREE.
Full access to everything Syrinscape.
Cancel before the end of your trial and pay nothing.


SoundSet Specifics
Moods
Infested farmland
Ghouls attack

Elements
Skinsaw battle music
Nighttime crickets in corn
Wailing
Gnawing rat
Sour wind
Running through the fields
Night Birds
Ghoul cries
Snapping corn
Ghoul attack
Official Pathfinder
Ghoul Attacks
Distant ghoul Wails

Credits
Ghoul Battle
This SoundSet was imagined, compiled, designed, created, mixed, and finished by Benjamin Loomes of syrinscape.com, using samples created by him and also the following list of samples from the collaborative Internet database of creative-commons licensed sounds freesound.org:
"sad-cry-4" by "jorickhoofd" (http://www.freesound.org/people/jorickhoofd/)
"crickets-in-a-cornfield-distant-drums" by "jakobthiesen" (http://www.freesound.org/people/jakobthiesen/)
"boobook-owl" by "digifishmusic" (http://www.freesound.org/people/digifishmusic/)
"horror-ambience-66-185228" by "klankbeeld" (http://www.freesound.org/people/klankbeeld/)
"Rat-Gnawing-A-Rusk" by "Zabuhailo" (http://www.freesound.org/people/Zabuhailo/)
"tawny-owls-2" by "benboncan" (http://www.freesound.org/people/benboncan/)
"running-in-the-snow" by "mallement" (http://www.freesound.org/people/mallement/)
The music in this SoundSet was composed, performed, recorded, mixed, and mastered by Benjamin Loomes for syrinscape.com
Icons made by:
Lorc, (http://lorcblog.blogspot.com)
Delapouite, (http://delapouite.com)
John Colburn, (http://ninmunanmu.com)
Felbrigg, (http://blackdogofdoom.blogspot.co.uk)
Available on http://game-icons.net
Ghoul Battle SoundSet © 2014 Paizo Inc. Paizo Inc., the Paizo golem logo, Pathfinder, and Pathfinder Adventure Path are trademarks of Paizo Inc. Sounds created under license with Paizo Inc.
Art provided by Paizo Inc.