Pathfinder: Cockatrice Battle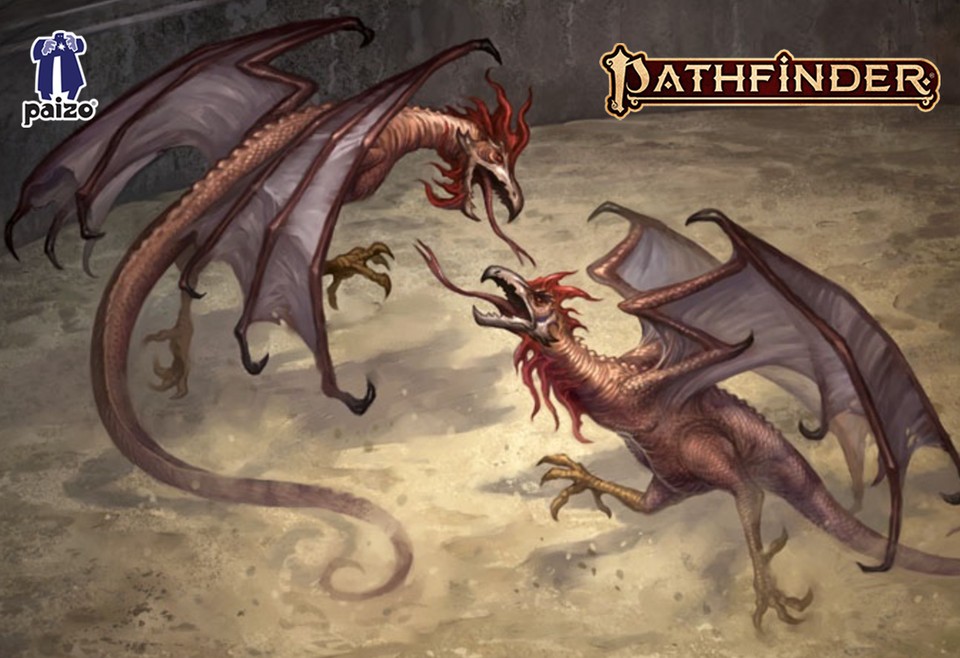 Everything you need to terrify your players with the thought of being petrified! I tell you, run one encounter with these sounds on, and you'll set up an audio trigger that you can enjoy using for weeks after.

From the Bestiary
Stupid, vicious, and repulsive, cockatrices are avoided by other creatures due to their magical ability to turn flesh to stone. Legends say that the first cockatrice emerged from an egg laid by a cockerel and incubated by a toad. Whether or not the story is true, today's cockatrices breed true in terrifying and filthy dens haphazardly excavated by as many as a dozen of the squawking creatures. Males greatly outnumber females in these flocks, and are distinguished only by their wattles and combs. The typical cockatrice stands just over 2 feet high and weighs 5 pounds.

While their diet consists primarily of seeds and petrified insects (which conveniently double in the creature's gizzard as both gastroliths and nutrition as they grind away), cockatrices fiercely defend their territories from anything they deem a threat, and the wanderings of rogue males seeking new spots to build dens sometimes bring them into unintentional contact with humanoids, with devastating results.

The cockatrice's strange ability to turn other creatures to stone is the creature's greatest defense, and a cockatrice lair is invariably littered with petrified remnants of foes. In an ironic twist of fate, however, weasels and ferrets—the creatures most likely to slip into cockatrices' nests and consume their eggs—appear to be completely immune to the effect. For unknown reasons, cockatrices are both terrified of and enraged by conventional roosters, and are equally likely to flee or attack when confronted by one.

This SoundSets will appear by default in the Syrinscape Fantasy Player app, but you can make it appear in any of the apps by using the Campaign Manager.
This product is included for FREE with a SuperSyrin Subscription. Consider trying that out instead?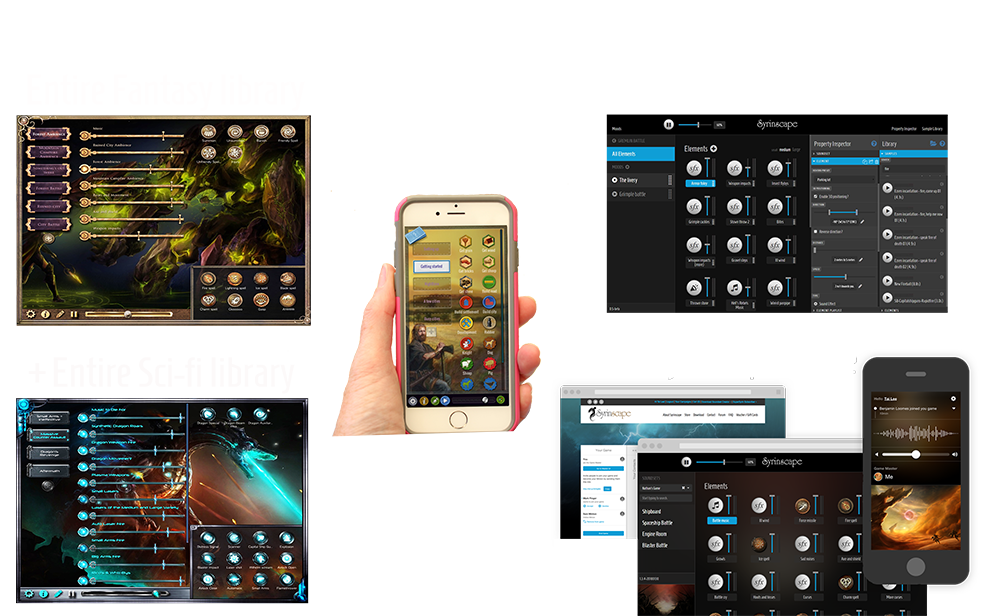 $10.99 per month. 1st month FREE.
Full access to everything Syrinscape.
Cancel before the end of your trial and pay nothing.


SoundSet Specifics
Moods
Desert landscape
Strange ruin
There's something in here
Cockatrice battle
Different music
Aftermath

Elements
Cradle baseline ambience
Cradle trumpet accents
Cradle tension acccent
Cradle xylo accents
Cradle extreme tension
Combat Music
Cockatrice attacking
Cockatrice circling
Cockatrice wings
Winds from the night
Crumbling stone
Tumbling pebbles
Sandy wind
Ill wind
Hell cave 7
Armor foley
Armor sounds heavy
Combat exertion
Staff swings
Staff hit
Official Pathfinder
Cockatrice nearby
Cockatrice
Calcification

Credits
Cockatrice battle
This SoundSet was imagined, compiled, designed, created, mixed and finished by Benjamin Loomes of syrinscape.com, using samples created by him and also samples from the collaborative Internet database of creative-commons licensed sounds freesound.org.
"rubble-015" by "dj-chronos" (https://freesound.org/people/dj-chronos/)
"rubble-017" by "dj-chronos" (https://freesound.org/people/dj-chronos/)
Key: "sample name" by "username". Find user freesound accounts under
http://www.freesound.org/people/[username]
AND
Calcification sounds created by Benjamin Loomes for Syrinscape
Moving Tindalos created by Christian Koerding for Syrinscape
Crumbling stones sounds created by Chris Koerding for Syrinscape
Combat exertion created by Christian Koerding for Syrinscape
"Vultures" created by Christian Koerding from samples by AlexTriceratops123 of Youtube under CC Attribution license
Hellcave sounds created by Barry Doublet for Syrinscape
Music performed, recorded, mixed and mastered by Benjamin Loomes for Syrinscape and also:
"Cradle of quartz" – composed and performed by Christian Koerding for Syrinscape
Icons made by:
Lorc, (http://lorcblog.blogspot.com)
Delapouite, (http://delapouite.com)
John Colburn, (http://ninmunanmu.com)
Felbrigg, (http://blackdogofdoom.blogspot.co.uk)
Available on http://game-icons.net
And Karen Loomes for syrinscape.com
Art provided by Paizo Inc.
Pathfinder, Paizo, and their respective logos, are registered trademarks of Paizo Inc. ©2022 Paizo Inc. All rights reserved Sounds created under license with Paizo Inc. 2022