Fantasy RPG Sound Effects | Werewolf Stalker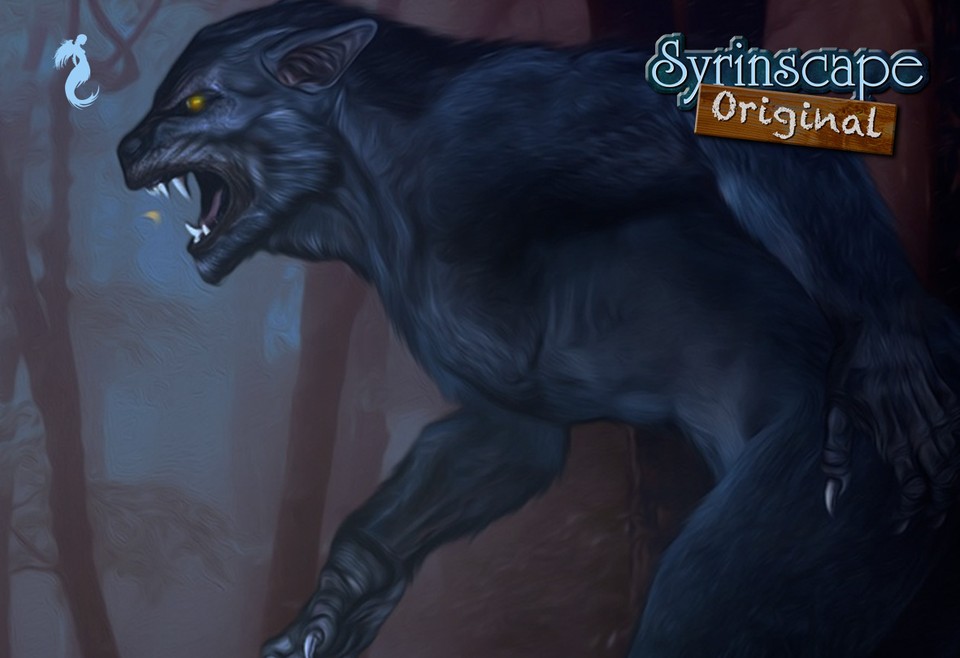 As darkness falls and the moon rises the once bright and colorful streets take on a new appearance. Here in the shadows danger lurks around every corner. These darkened alley ways are the hunting grounds of a werewolf. Seeking out the foolish and the weak, wearing down it's prey as it stalks them through the twisting alley's.



This SoundSet will appear by default in the Syrinscape Fantasy Player app, but you can make it appear in any of the apps by using the Campaign Manager.
This product is included for FREE with a SuperSyrin Subscription. Consider trying that out instead?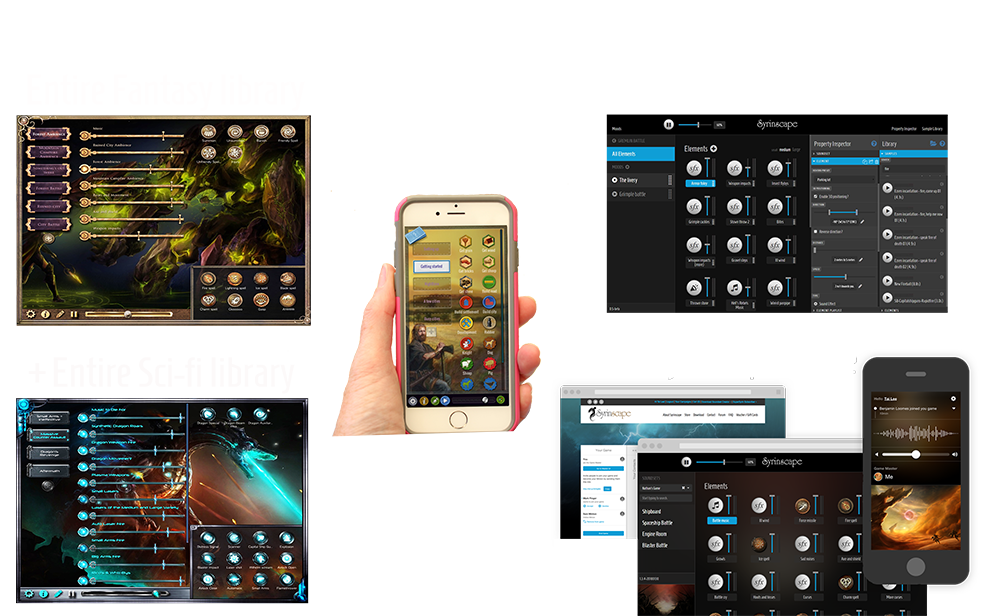 $10.99 per month. 1st month FREE.
Full access to everything Syrinscape.
Cancel before the end of your trial and pay nothing.


SoundSet Specifics
Moods
Dark alleyways
Dark alleyways (with music)
Dark rain
We are not alone
It's got our scent
Werewolf fight
More music

Elements
Werewolf battle music
Distant howls
Music for stalking
Strange bumps
Dogs upset
Passing carts
Raining
What was that?
Disturbing wind
Footsteps
Echoing voices
Distant adults panicking
Claws tearing flesh
Claw scratches
Werewolf growls & barks
Werewolf attack
Wolves running
Wolves
Crossbow attack
Sword fighting
More sword fighting
Taking damage
Spell fighting
Swords clash whoosh
Creaking buildings
Hanging laundry
Feet on gravel
Splashing through water
Footsteps in mud
Battle stabs
Claw swipe
Transformation
Howling at the moon
Werewolf roar

Credits
Werewolf Stalker
This SoundSet was imagined, compiled, designed, created, mixed and finished by Steve Barr for Syrinscape, using samples created by him and also the following list of samples from the collaborative Internet database of creative-commons licensed sounds freesound.org:
"lunar_wind" by "Walter_Odington" (http://www.freesound.org/people/Walter_Odington/)
"creaking-floorboard" by "benboncan" (https://freesound.org/people/benboncan/)
"33" by "Y89312" (https://freesound.org/people/Y89312/)
"dogs-growling" by "juskiddink" (https://freesound.org/people/juskiddink/)
"Shaggyhowl" by "Noisecollector" (https://freesound.org/people/Noisecollector/)
"Wolf-run" by "sabotovat" (https://freesound.org/people/sabotovat/sounds/414350/)
"01819-snarling-dogs" by "robinhood76" (https://freesound.org/people/robinhood76/)
Key: "sample name" by "username". Find user freesound accounts under http://www.freesound.org/people/[username]
Nessian Hellhounds created by Chris Koerding for Syrinscape
Footsteps in mud created by Barry Doublet for Syrinscape
Performed, recorded, mixed and mastered by Benjamin Loomes for syrinscape.com
Transformation created by Steve Barr for Syrinscape
Barbarian sword fighter sounds created by Charlotte & Barry Doublet for Syrinscape
Ettercap Claws sounds created by Barry Doublet for Syrinscape
Claw attack sounds created by Barry Doublet for Syrinscape
"Werewolf howl" performed by Justin Cetnar at Gen Con 2015
"Dramatic new note—shock" created by Benjamin Loomes for Syrinscape
"Werewolf howl" performed by Even Tucker at Gen Con 2015
A manly wolf created by Benjamin Loomes for Syrinscape
"Werewolf" performed by Jonathan Ambriz at Gen Con 2015
Dire wolf bark sounds created by Barry Doublet for Syrinscape
Hellhound sounds created by Barry Doublet for Syrinscape
Sword clash whoosh sounds created by Barry Doublet for Syrinscape
Sword damage sounds created by Barry Doublet for Syrinscape
Spell sounds created by Benjamin Loomes for Syrinscape
Barbarian sword fighter sounds created by Barry Doublet for Syrinscape
Blade spell recorded, mixed and mastered by Benjamin Loomes for Syrinscape
Wolf growls created by Chris Koerding for Syrinscape
AND
All weapons recorded and mastered by Benjamin Loomes for Syrinscape
Music composed, performed and recorded by Benjamin Loomes for Syrinscape.
"musical stabs" – composed by Barry Doublet for Syrinscape
"Creepy vineyard " composed and performed by Barry Doublet for Syrinscape
"Battle at Ravenloft" composed and performed by Barry Doublet for Syrinscape
"His shadow moves" composed and performed by Barry Doublet for Syrinscape
"He enters, he bites" composed and performed by Barry Doublet for Syrinscape
"Battle of the organs" composed and performed by Barry Doublet for Syrinscape
"The Haunted Swamp" composed and performed by Barry Doublet for Syrinscape
"Blood hunter battle" composed and performed by Barry Doublet for Syrinscape
Icons made by:
Lorc, (http://lorcblog.blogspot.com)
Delapouite, (http://delapouite.com)
John Colburn, (http://ninmunanmu.com)
Felbrigg, (http://blackdogofdoom.blogspot.co.uk)
Available on http://game-icons.net
And Karen Loomes for syrinscape.com
Background Art sourced from Flickr Public Domain CC0 and edited by Karen Loomes for Syrinscape