Fantasy Sounds & Music: Romance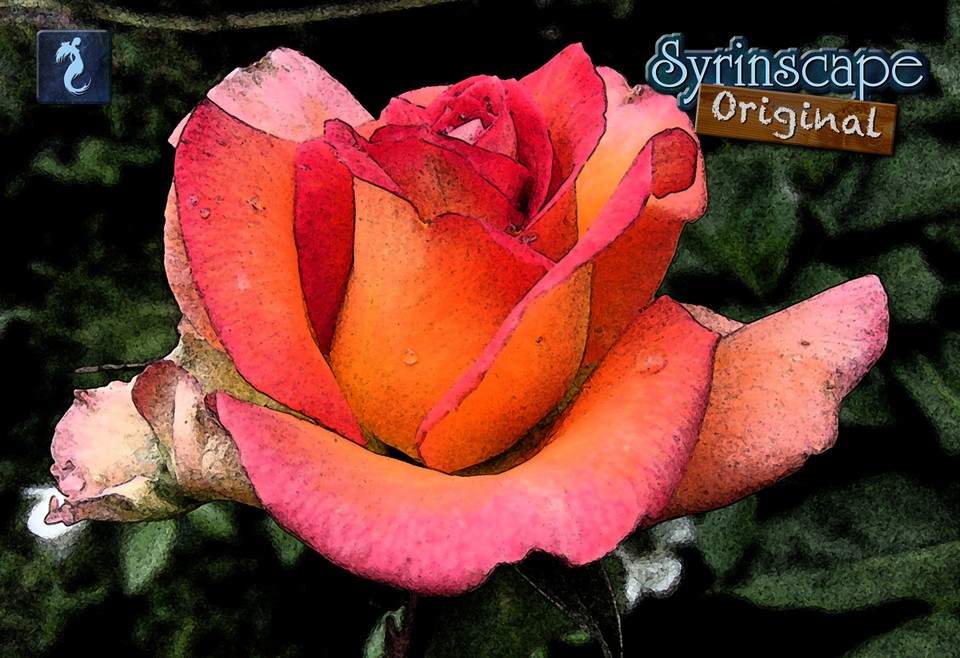 They say love is the greatest enchantment of them all. Calming the wildest of souls and taming the mightiest of hearts. Romance is a SoundSet of romantic locations. From tranquil gardens, a mountain lookout, heavenly plains, a romantic restaurant, and a museum. Each location is the perfect place to pass time with your beloved and forget about the world beyond. Relax to the soothing sounds and beautifully composed music and let your heart soar free.

This SoundSet will appear by default in the Syrinscape Fantasy Player app, but you can make it appear in any of the apps by using the Campaign Manager.
This product is included for FREE with a SuperSyrin Subscription. Consider trying that out instead?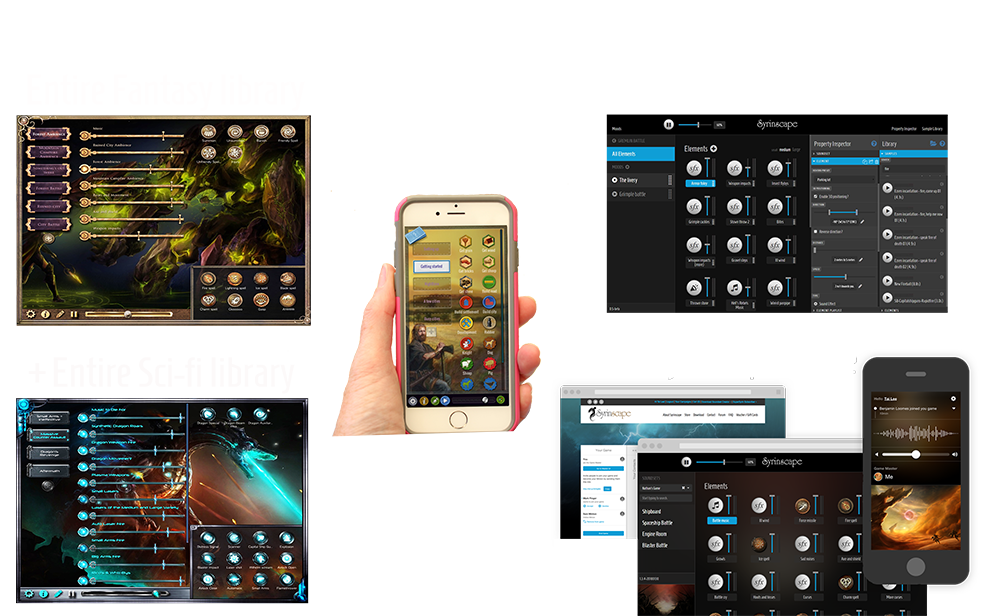 $10.99 per month. 1st month FREE.
Full access to everything Syrinscape.
Cancel before the end of your trial and pay nothing.


SoundSet Specifics
Moods
Garden courtyard
Garden (with music)
Mountain lookout
Mountain (with music)
Elysium
Elysium (with music)
Restaurant
Restaurant (with music)
Museum
Museum (with music)

Elements
Romantic music
Yearning - Cari's tune
Warm - A song for Karen
Dark - Love theme
Sweet meloncoly - Frost theme
Pensive - Ileosa theme
Restaurant sounds
Quiet german chatter i
Quiet german chatter ii
Clinking glasses
Clinking bottles
Laughing man
Party goer
Giggling party goer
Flirtatious party goer
Candle
Mountain wind
Overland winds
Wind whistly
Constant wind
Happy birdies
Bird songs
Nightingale song
Eagle calls
Birds
Water fountain
Waterfall
Peaceful stream
Tumbling pebbles
Museum ambiance i
Museum ambiance ii
Museum ambiance iii
Passing comet
Solar winds
Planar windchimes
Divine windchimes
Elysium chords

Credits
Romance
This SoundSet was imagined, compiled, designed, created, mixed and finished by Benjamin Loomes for Syrinscape, using samples created by him and also the following list of samples from the collaborative Internet database of creative-commons licensed sounds freesound.org:
"rubble-015" by "dj-chronos" (https://freesound.org/people/dj-chronos/)
"sexy-c-mon-now" by "AmeAngelofSin" (https://freesound.org/people/AmeAngelofSin/)
"Wind Chimes, A.wav" by "InspectorJ" (https://freesound.org/people/InspectorJ/)
"rubble-017" by "dj-chronos" (https://freesound.org/people/dj-chronos/)
"morning-in-the-forest-2007-04-15" by "reinsamba" (https://freesound.org/people/reinsamba/)
"sexy-vocals" by "pyro13djt" (https://freesound.org/people/pyro13djt/)
"flirtatious-laugh" by "AmeAngelofSin" (https://freesound.org/people/AmeAngelofSin/)
"sexy-oh-my-gosh" by "AmeAngelofSin" (https://freesound.org/people/AmeAngelofSin/)
"retrojapan-and-giggling" by "AmeAngelofSin" (https://freesound.org/people/AmeAngelofSin/)
Key: "sample name" by "username". Find user freesound accounts under http://www.freesound.org/people/[username]
Windchimes created by Barry Doublet for Syrinscape
Overland winds created by Christian Koerding for Syrinscape
Music performed, recorded, mixed and mastered by Benjamin Loomes for Syrinscape and also:
"A song for Karen" – composed by Benjamin Loomes for Syrinscape
"Strahd's Love theme piano solo" composed and performed by Barry Doublet for Syrinscape
"Ileosa Conquistador" composed by Elden Loomes for Syrinscape
"Cari's tune" – composed by Benjamin Loomes for Syrinscape
Icons made by:
Lorc, (http://lorcblog.blogspot.com)
Delapouite, (http://delapouite.com)
John Colburn, (http://ninmunanmu.com)
Felbrigg, (http://blackdogofdoom.blogspot.co.uk)
Available on http://game-icons.net
And Karen Loomes for syrinscape.com
Background Art sourced from Flickr Public Domain CC0 and edited by Karen Loomes for Syrinscape