Music and Sound Effects: Wild West Bank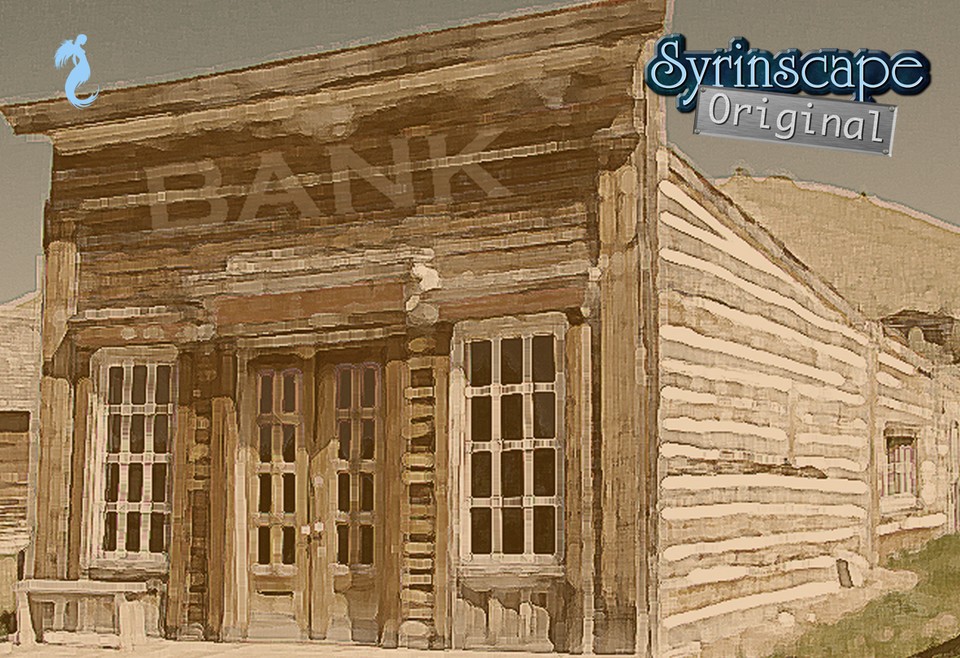 A Wild West bank is a pleasant place to work. Nice heavy stone walls help to keep out the heat, pleasant company of business men and women, almost no chance of a... oh no... it's a stick up!

Including a fully interactable Wild West villain and original music by Dan Brown, this SoundSet will arm you with everything you need for an absolute classic Wild West adventure scene.

This SoundSet will appear by default in the Syrinscape Sci-Fi Player app, but you can make it appear in any of the apps by using the Campaign Manager.
This product is included for FREE with a SuperSyrin Subscription. Consider trying that out instead?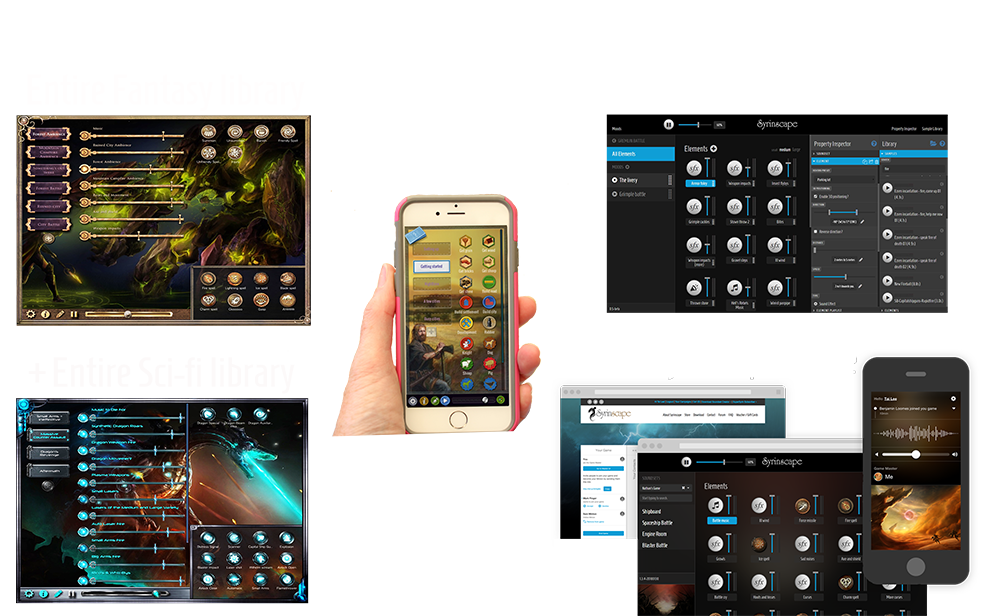 $10.99 per month. 1st month FREE.
Full access to everything Syrinscape.
Cancel before the end of your trial and pay nothing.


SoundSet Specifics
Moods
Busy day
Lazy day
It's a stick up!
Gun fight
Aftermath

Elements
Wild West music
Dark drums
Coins and other stuff
Gold Pieces Counting
Silver pieces filed up
More gold pieces
And even more gold pieces
General hubbub
Passing by
People
Foot Steps
Hawkers
Chairs and bumps
Happy rich murmuring
Concerned people
Crowd noises
Armor foley
Feet on gravel
Footsteps in the Sand
Woman screaming
Cathedral warning bells
Knocked off the table
Not the furniture!
Small Arms Fire
Small Arms Fire (more)
Coins
Door closing
Opening doors
Picking lock
Open lock
Secure gate
Small safe opening
Revolver shot
Revolver reload
Revolver chamber spin
Stick 'em up
Valuables
Bag of cash
Trouble
Never catch me
Yes
No
Maybe
Can do that
Can't do that
Don't know

Credits
Wild West Bank
This SoundSet was imagined, compiled, designed, created, mixed and finished by Dan Brown for Syrinscape, using samples created by him and also the following list of samples from the collaborative Internet database of creative-commons licensed sounds freesound.org:
"Dicewood-Samp" by "Feegle" (https://freesound.org/people/Feegle/)
"Chair" by "Dig2008" (https://freesound.org/people/Dig2008/)
"Small-Junk-Dropped" by "Altfuture" (https://freesound.org/people/Altfuture/)
"Wooden-Chair-02" by "Dobroide" (https://freesound.org/people/Dobroide/)
"Dropped-Stuff" by "Enma-Darei" (https://freesound.org/people/Enma-Darei/)
"Clatter1" by "Jcbatz" (https://freesound.org/people/Jcbatz/)
"Wood-Hit" by "Jspath1" (https://freesound.org/people/Jspath1/)
"Coin" by "Thedjoe93" (https://freesound.org/people/Thedjoe93/)
"Coindrop" by "Anemicrose" (https://freesound.org/people/Anemicrose/)
Key: "sample name" by "username". Find user freesound accounts under http://www.freesound.org/people/[username]
"Safe Opening" by "Audio Productions"
General hubbub recorded by Benjamin Loomes for Syrinscape
Revolver Shot 3 is used under a royalty free SFX (single use) license, sourced from Revolver Pack on Audiojungle by Zeksys
Revolver Shot 1 is used under a royalty free SFX (single use) license, sourced from Revolver Pack on Audiojungle by Zeksys
Revolver Spin is used under a royalty free SFX (single use) license, sourced from Revolver Pack on Audiojungle by Zeksys
Revolver Reload is used under a royalty free SFX (single use) license, sourced from Revolver Pack on Audiojungle by Zeksys
Revolver Shot 2 is used under a royalty free SFX (single use) license, sourced from Revolver Pack on Audiojungle by Zeksys
Revolver Shot 4 is used under a royalty free SFX (single use) license, sourced from Revolver Pack on Audiojungle by Zeksys
Bandit Bag of Cash performed by Brendan Sweeney and prepared by Dan Brown
Bandit Valuables performed by Brendan Sweeney and prepared by Dan Brown
Bandit Can Do That performed by Brendan Sweeney and prepared by Dan Brown
Bandit Yes performed by Brendan Sweeney and prepared by Dan Brown
Bandit Don't Know performed by Brendan Sweeney and prepared by Dan Brown
Bandit Stick Em Up performed by Brendan Sweeney and prepared by Dan Brown
Bandit Can't Do That performed by Brendan Sweeney and prepared by Dan Brown
Bandit Never Catch Me performed by Brendan Sweeney and prepared by Dan Brown
Bandit No performed by Brendan Sweeney and prepared by Dan Brown
Bandit Maybe performed by Brendan Sweeney and prepared by Dan Brown
Bandit Trouble performed by Brendan Sweeney and prepared by Dan Brown
AND
Original Wild West music by Dan Brown
Weapons recorded and mastered by Benjamin Loomes for Syrinscape
Icons made by:
Lorc, (http://lorcblog.blogspot.com)
Delapouite, (http://delapouite.com)
John Colburn, (http://ninmunanmu.com)
Felbrigg, (http://blackdogofdoom.blogspot.co.uk)
Available on http://game-icons.net
And Karen Loomes for syrinscape.com
Background Art sourced from Flickr Public Domain CC0 and edited by Karen Loomes for Syrinscape