Realmsmith Music & Sound Effects: Into the Mist - Hopeless village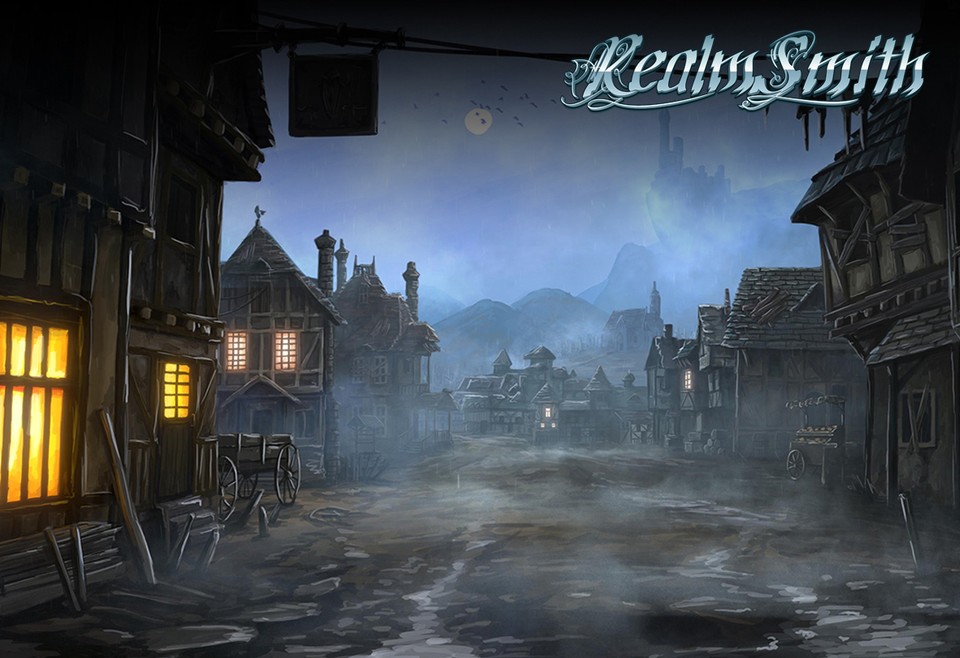 Step into a world of gothic horror with this SoundSet used in episodes 2&7 of season One of RealmSmith's 'Into the Mist' livestream!

Watch episodes of Into the Mist here: YouTube Playlist: Into the Mist

This SoundSet will appear by default in the Syrinscape Fantasy Player app, but you can make it appear in any of the apps by using the Campaign Manager.
This product is included for FREE with a SuperSyrin Subscription. Consider trying that out instead?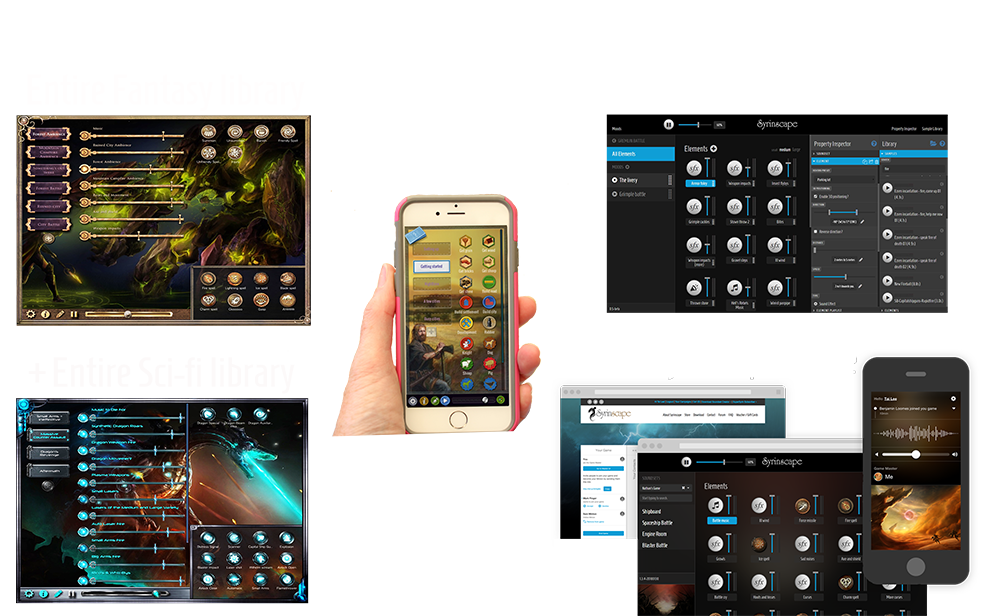 $10.99 per month. 1st month FREE.
Full access to everything Syrinscape.
Cancel before the end of your trial and pay nothing.


SoundSet Specifics
Moods
Monologue
The Approach (w/ sobbing)
The Approach (by wagon)
In the streets (no sobbing)
Tavern
Mary's Townhouse
Church (w/ prayers)
Church
The Undercroft
The Spawn Attacks
Random Encounter
Somthing's Amiss

Elements
Music "Darkelf harpist"
Music "Witchwood harp"
Music (no delay)
Slow Motion Howl (single music track)
Music "A nervous wait"
Music "Echoes"
Music "Pedal point"
Wildlife
Death drums
Slow Motion Howl (single music track) (copy)
Manly men
Music (long delay)
Unsettling wind
Growls
Raining again
Distant Wildlife
Mad Mary Sobbing
Wagon on cobblestone
Clinking
Clinking (more)
Bright rowdiness (more)
Rat scratches (occasional)
Fly
Sick people
Light wind and rattling windows
Creaking floor
Fireplace
Fireplace
Vermin
Rat scratches
Rats
Just carts
Creaking House
Wolf howls
Muttering
Churchbells
Distant screams
Vampire Screechs
Moaning
Plagued moaning
Bass - pulsating drone
Crows
Townsfolk
Townsfolk 2
Prayers
"I'm Hungry!"
Official Realmsmith
Door Creaking Open
Thunder
Roars
Weird distant animals

Credits
Into the Mist - Hopeless Village
This SoundSet was imagined, compiled, designed, created, mixed and finished by Jason Azevedo and Brandon Perkins of RealmSmith Inc using Syrinscape samples and the voices of the Realmsmith cast and also the following list of samples from the collaborative Internet database of creative-commons licensed sounds freesound.org:
"33" by "Y89312" (https://freesound.org/people/Y89312/)
"Wolf-Howl" by "Gorgoroth6669" (https://freesound.org/people/Gorgoroth6669/)
"babycry01" by "pfly" (http://www.freesound.org/people/pfly/)
"craw" by "inchadney" (http://www.freesound.org/people/inchadney/)
"crow" by "vixuxx" (http://www.freesound.org/people/vixuxx/)
"grod-chipmonk" by "erh" (http://www.freesound.org/people/erh/)
"Shaggyhowl" by "Noisecollector" (https://freesound.org/people/Noisecollector/)
"grod-11-animal-5a" by "erh" (http://www.freesound.org/people/ERH/)
"carrion-crows" by "benboncan" (http://www.freesound.org/people/benboncan/)
"grod-11-animal-4f" by "erh" (http://www.freesound.org/people/ERH/)
"Door-Old-Creaking-2" by "Tmkappelt" (https://freesound.org/people/Tmkappelt/)
Key: "sample name" by "username". Find user freesound accounts under http://www.freesound.org/people/[username]
AND
Laughing monster sounds created by Benjamin Loomes for Syrinscape
Big bass drone – pulsating sounds created by Benjamin Loomes for Syrinscape
Flatuous beast sounds created by Benjamin Loomes for Syrinscape
Plague moan sounds created by Chris Koerding for Syrinscape
Powerful distant monster sounds created by Benjamin Loomes for Syrinscape
All weapons recorded and mastered by Benjamin Loomes atSyrinscape
Music performed, recorded, mixed and mastered by Benjamin Loomes for Syrinscape Pty Ltd including:
Witchwood harp – composed, performed, recorded, mixed and mastered by Benjamin Loomes for Syrinscape
Music Spooky Slow Motion Howl – composed and performed by Benjamin Loomes for Syrinscape
Echoes – Composed and performed by Benjamin Loomes for Syrinscape
Pedal point – Composed and performed by Benjamin Loomes for Syrinscape
A nervous wait Composed and performed by Benjamin Loomes for Syrinscape
Darkelf harpist- Composed and performed by Benjamin Loomes for Syrinscape
Icons made by:
Lorc, (http://lorcblog.blogspot.com)
Delapouite, (http://delapouite.com)
John Colburn, (http://ninmunanmu.com)
Felbrigg, (http://blackdogofdoom.blogspot.co.uk)
Available on http://game-icons.net
And Karen Loomes for Syrinscape