Call of Cthulhu Sounds & Music: Docks 1920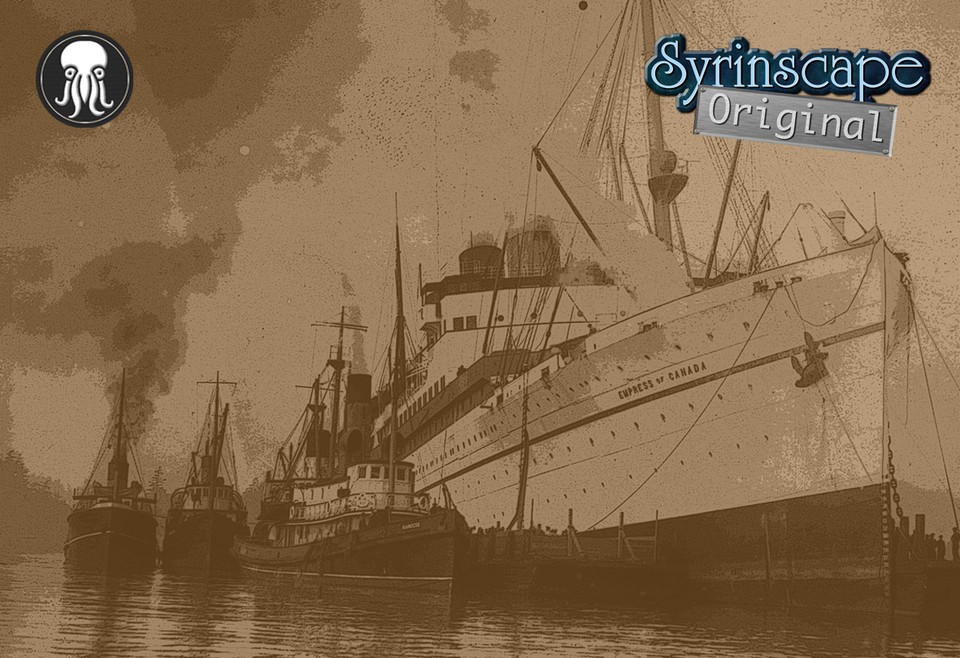 The waterfront was a rich and colorful place in the 1920's, full of people from far off lands, rich commerce, poverty crime, and sometimes a touch of... mystery and madness.

The Syrinscape Originals: Docks 1920 SoundSet brings you the immersive sounds of an English dock and goods station... everything you need to set the scene for a horrific encounter by the sea!

This SoundSet will appear by default in the Syrinscape Sci-Fi Player app, but you can make it appear in any of the apps by using the Campaign Manager.
This product is included for FREE with a SuperSyrin Subscription. Consider trying that out instead?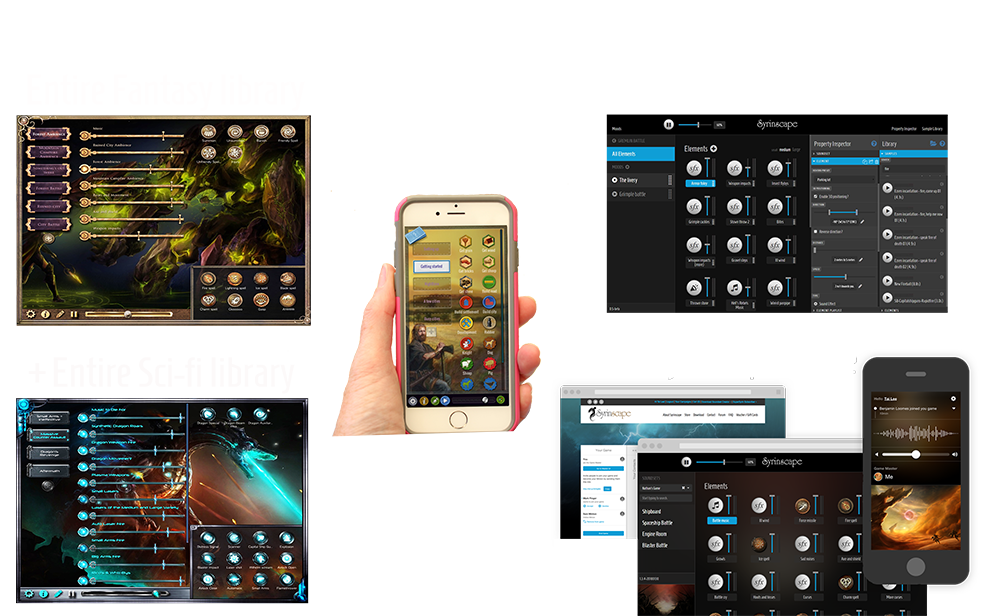 $10.99 per month. 1st month FREE.
Full access to everything Syrinscape.
Cancel before the end of your trial and pay nothing.


SoundSet Specifics
Moods
Port
Night
Goods station

Elements
Gulls
Dock ambiance
Dragging chains
Ship building
Dock machinery
Happy rich murmuring
Talking crowd
Angry crowd
Background hum
Business by the docks
River water lapping
Dock noises
Conductors whislte
Passing by
Heavy rain
Steam whistles
Dock traffic
Medium train
Trains pulling in
Coughing
Footfalls
Station Crowd
Police whistle
Whistle for cab
Coughs and throats
Whistle
Steam whistle
Horse
Metal gate
Fog horn drone
Backwards whispers

Credits
Docks 1920
This SoundSet was imagined, compiled, designed, created, mixed and finished by Steve Barr of Syrinscape.com, using samples created by him and also the following list of samples from the collaborative Internet database of creative-commons licensed sounds freesound.org:
"playground-01" by "klankbeeld"
"roofhammering02" by "WIM"
"roofhammering04" by "WIM"
"roofhammering03" by "WIM"
Key: "sample name" by "username". Find user freesound accounts under http://www.freesound.org/people/[username]
AND
Cough sounds created by Steve Barr for Syrinscape
Illumacore drone created by Chris Koerding for Syrinscape
police whistle sounds created by Steve Portillano-Barr fro Syrinscape
CK Hallway steps sounds created by Chris Koerding
police whistle sounds created by Steve Portillano-Barr for Syrinscape
London Crowd sounds created by Steve Portillano-Barr for Syrinscape
Music composed, performed and recorded by Benjamin Loomes for Syrinscape.
AND
All weapons recorded and mastered by Benjamin Loomes for Syrinscape
Icons made by:
Lorc, (http://lorcblog.blogspot.com)
Delapouite, (http://delapouite.com)
John Colburn, (http://ninmunanmu.com)
Felbrigg, (http://blackdogofdoom.blogspot.co.uk)
Available on http://game-icons.net
And Karen Loomes for syrinscape.com
Art used under Creative Commons public domain license – titled: RMS Empress of Canada docked in Victoria British Columbia circa 1920s.