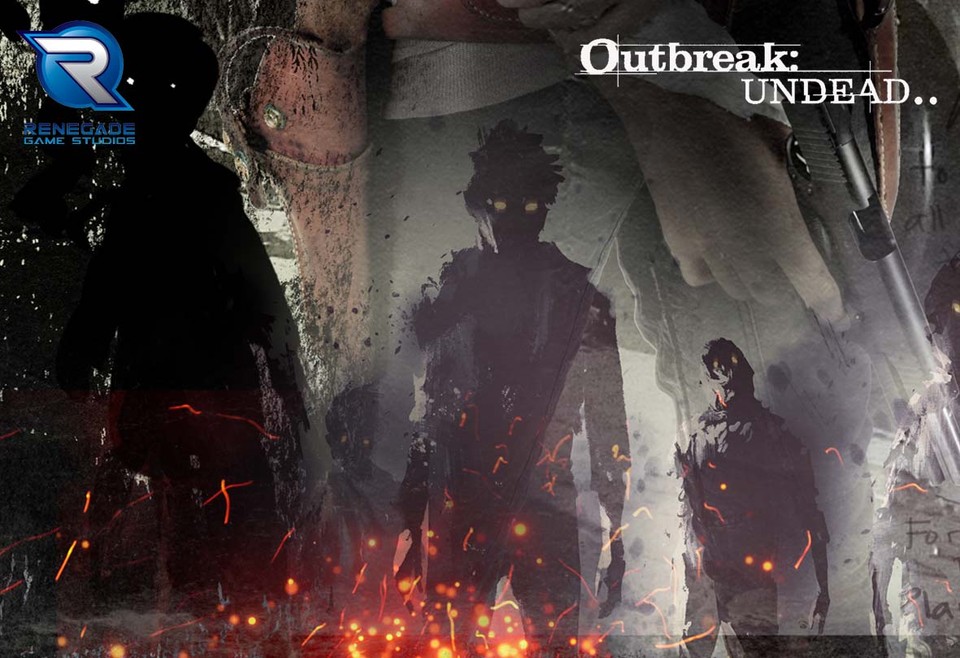 Add even more dread and despair to your Outbreak: Undead RPG with this rich SoundSet! Everything you need is at your fingertips to set the stage for an immersive zombie survival simulation. Includes a delightful range of Zombies set in an abandoned city in various states of chaos, an on-fire building, a military installation, a tin shed, a spooky dock, and an actually-reasonably-idyllic survivor camp, this awesome piece of Syrinscape content will bring to life every unpleasant session of this atmospheric zombie survival game.

Featuring a bunch of very awful outbreak zombies performed by Ivan Van Norman himself.

This SoundSet will appear by default in the Syrinscape Sci-Fi Player app, but you can make it appear in any of the apps by using the Campaign Manager.
This product is included for FREE with a SuperSyrin Subscription. Consider trying that out instead?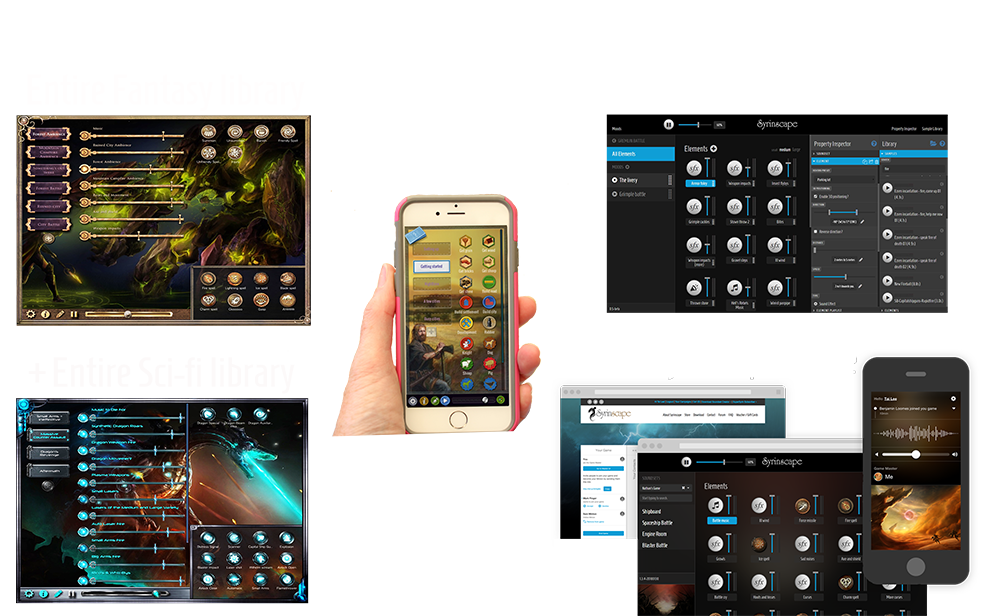 $10.99 per month. 1st month FREE.
Full access to everything Syrinscape.
Cancel before the end of your trial and pay nothing.


SoundSet Specifics
Moods
Abandonded city
Zombies on the streets
Zombies attack
Hiding
City in chaos
Building fire
Military installation
Outskirts
Caught out in the rain
Sheltering in a tin shed
Survivor camp
Hot day in camp
Abandoned dock
They're here too
River runners attack

Elements
Apocalyptic Music
Banshees
Gluttons
Infected
Runners
Drowned
Drowned burble
Chainsaw running
Industrial Machine
Forest Ambience
Riotous yells
Automatic Fire
Building fire
Small Arms Fire
Emergency sirens
Weird distant growling
Undead flesh
Angry Zombies
Zombie Peripherals
Dead Men Walking
Shotgun
Chainsaw cuts
The Victims
Moaning
Chainsaw start
Land Shifts
Men Attack
Panicking crowd
Panic breathing
Emergency tone 1
Emergency tone 2
Rummaging through garbage
Military Inbound
Gunfire
Dogs
Public Announcement
Abandoned City
Gunfire (occasional)
Leaves on the street
Stream
Chopping and working wood
Campfire
Single cicada
Knife sharpening
Cicada choir
Coughs and throats
Wind through the pines
Feet on gravel
Flagpole with tapping wire
Heavy rain on tin roof
Dragging heavy chains
Watermill machinery
Gulls
Thunder
River water lapping
Rain
Rat scratches (occasional)
Unsettling noises
Zombie's beating on door
Deep bumps
Military Inbound (occasional)
Disturbing noises from the next room
Mountain wind
Survivors chatting
Dark wind
Breaking glass
Rythmic Machine
Women's screams
Man cries
Bass - pulsating drone
Low Drone
Car crashes
Banshees (distant)
Gluttons (distant)
Infected (distant)
Drowned (distant)
Runner (distant)
Infected
Infected LOUD
Infected howl
Infected spotting someone
Banshee
Glutton
Drowned
Runner
Flamethrower
Hand gun
Automatic
Shotgun pump
Shotgun shot
Chain Rev
Chain cuts
Thunder claps (softer)
Man cry
Car crash
Explosion
Women scream
Creaking bridge
Zombie's beating on door
Glass smash
Dramatic note

Credits
Outbreak
This SoundSet was imagined, compiled, designed, created, mixed and finished by Benjamin Loomes of Syrinscape.com, using samples created by him and also the following list of samples from the collaborative Internet database of creative-commons licensed sounds freesound.org:
"evacuate" by "pocket" (https://freesound.org/people/pocket/)
"donner1" by "swuing" (http://www.freesound.org/people/swuing/)
"knife-sharpening" by "MrAuralization" (https://freesound.org/people/MrAuralization/)
"knife-sharpener" by "dersuperanton" (https://freesound.org/people/dersuperanton/)
"donner2" by "swuing" (http://www.freesound.org/people/swuing/)
"alert" by "pocket" (https://freesound.org/people/pocket/)
"thunder" by "xythe" (http://www.freesound.org/people/xythe/)
"thunder-close-boem" by "hantorio" (http://www.freesound.org/people/hantorio/)
"rain-on-tin-shed-roof" by "LeviDT" (https://freesound.org/people/LeviDT/)
"chainsaw" by "jfbsauve" (https://freesound.org/people/jfbsauve/)
"chopping-wood" by "IESP" (https://freesound.org/people/IESP/)
Key: "sample name" by "username". Find user freesound accounts under http://www.freesound.org/people/[username]
AND
"Cough" sounds created by Steve Barr of Syrinscape
"Dramatic note" sounds created by Benjamin Loomes of Syrinscape
Outbreak Zombies performed by Ivan Van Norman
Voices by Bekah Barker
"growls" performed by Alec Thompson at GenCon2015 "Flesh noises" sounds created by Morgan Rands for Syrinscape
Music composed, performed and recorded by Benjamin Loomes for Syrinscape including:
"Big bass drone – pulsating" created by Benjamin Loomes.
"Cicada song' from the sample "cicada" by "exomene" (https://freesound.org/people/Exoméne/)
AND
All weapons recorded and mastered by Benjamin Loomes for Syrinscape
Icons made by:
Lorc, (http://lorcblog.blogspot.com)
Delapouite, (http://delapouite.com)
John Colburn, (http://ninmunanmu.com)
Felbrigg, (http://blackdogofdoom.blogspot.co.uk)
Available on http://game-icons.net
And Karen Loomes for syrinscape.com