Cyberpunk RED - The Apartment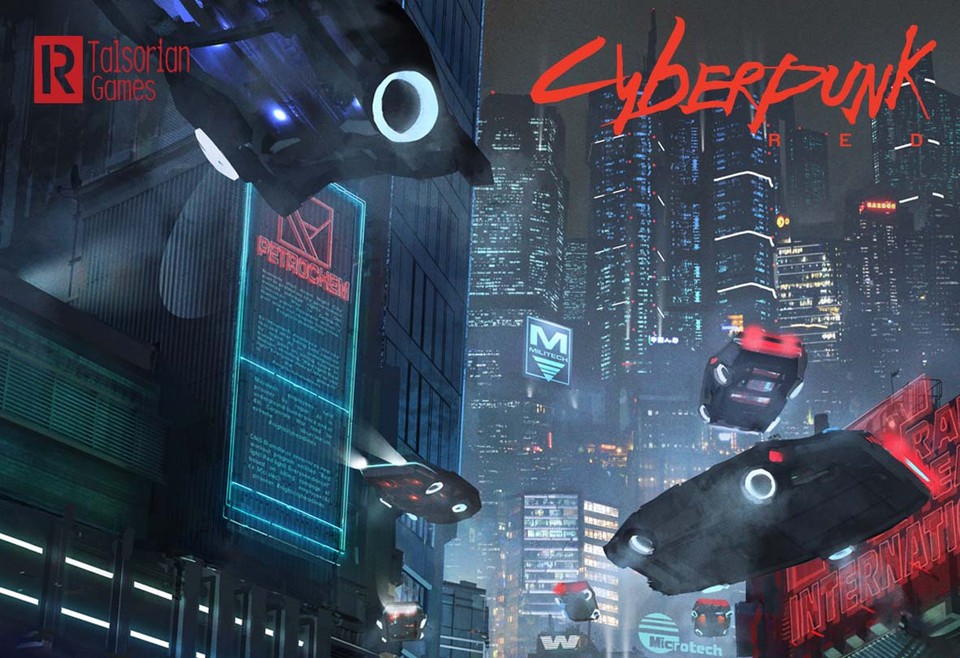 Your apartment might not be much to look at, but it's yours. It's one of the few non–Corporate owned apartments in Night City, four blocks away from the Combat Zone. The rent helps cover needed repairs and the bribes needed to keep the building safe. Of course, this close to the Zone, nobody comes to collect property tax, the downside of this is that there are no government services available in the area. So long as the relevant Fixer is paid, most of the boostergangs don't bother you or the other inhabitants. It's a good situation, and paradise when compared to the rest of Night City. The roof has a view of the city that could be on a postcard. So, of course, somebody wants to take it from you….

Cyberpunk - The Apartment SoundSet includes:
* Noisy Neighbours
* Corporate Espionage
* Street fights
* Emergency Services
* Building Evacuation Corporate Strike Teams
* Netrunning

Whatever your needs The Apartment SoundSet is the perfect accompaniment to the Apartment adventure from the CyberPunk Red Jumpstart Kit or for running your own adventures in Night City!

This SoundSet will appear by default in the Syrinscape Sci-fi Player app, but you can make it appear in any of the apps by using the Campaign Manager.
This product is included for FREE with a SuperSyrin Subscription. Consider trying that out instead?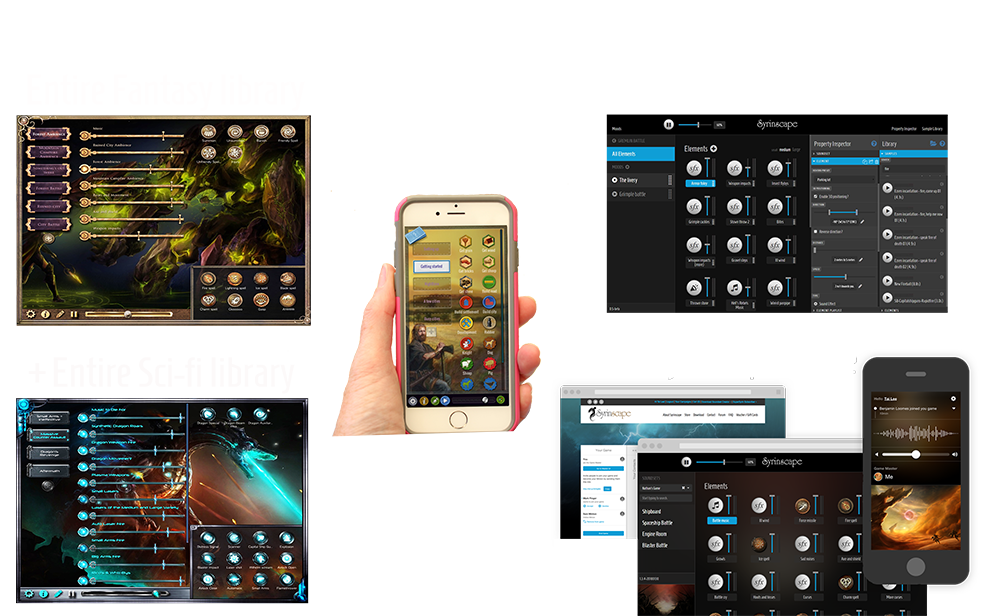 $10.99 per month. 1st month FREE.
Full access to everything Syrinscape.
Cancel before the end of your trial and pay nothing.


SoundSet Specifics
Moods
The Apartment
The Apartment (with music)
Neighbours - Gina
Neighbours - Rico
Rico plays his song for you
Neighbours - Doc Carver
Something's wrong in the neighborhood
Trouble with Militech
Evacuation
Hack attack
Strike team
Defending the network

Elements
Night City
Rico's practice
Rico's song
Corporate
Militech
Storming the building
Music
Electric drone
High Tech Medical Ambience
Mechanical arm
Drilling
Lab Peripherals
Tools of the Trade
Air conditioning hum
Flickering lights
City Ambience
Smaller Vehicles
Sirens
Motorbikes passing
Parrot squawks
Ceiling Fan
Gunfire
Creaking floorboards
Distant Helicopter
Distant screams
Gusty wind
Heavy rain
Datapad
Small Arms Rapid Fire
Small Arms Fire
Ricochets & Whiz-Bys
Grunts and shouts
Engine idling
Footsteps hard floor
Boots upstairs
Walking up stairs
Opening doors
Concerned crowd
Fire alarm
Sprinklers
Pained screams
Small Arms raid
The Network
CODE RED Alarm
Virtuosity Layer
Node Barrier
Official Cyberpunk
Rico the Cockatoo
Spooky hisses
Fire truck
Agent ringtone
Helicopter landing
Automatic fire
Hand gun
Shotgun
Shotgun pump
Shattering explosion
Opening doors
Door bash
Security Breach Warning
Accessing Data
Jacking in

Credits
Cyberpunk - The Apartment
This SoundSet was imagined, compiled, designed, created, mixed and finished by Steve Portillano-Barr of syrinscape.com, using samples created by them and also the following list of samples from the collaborative Internet database of creative-commons licensed sounds freesound.org:
"fire-truck-idle" by "Filmscore"
"up squeaky stairs" by "ghaelen"
"distant-helicopter-left-right-flyby-stereo" by "richwise"
"servo-noises" by "peridactyloptrix"
"sportsbike-flyby" by "richwise"
"walking up wood stairs in shoes " by "Bastard Fish"
"jet-helicopter-in-and-stop" by "craigsmith"
"flaektblad.wav" by "fastson"
"fire-alarm" by "Payattention"
"a-mexican-parrot-talking" by "felix-blume"
"fire-truck-siren" by "Raceynovel"
"stereotypical-mobile-phone-ring" by "timbre"
Key: "sample name" by "username". Find user freesound accounts under http://www.freesound.org/people/[username]
Music performed, recorded, mixed and mastered by -Joe McCullough for Syrinscape Pty Ltd.
Icons made by:
Lorc, (http://lorcblog.blogspot.com)
Delapouite, (http://delapouite.com)
John Colburn, (http://ninmunanmu.com)
Felbrigg, (http://blackdogofdoom.blogspot.co.uk)
Available on http://game-icons.net
And Karen Loomes for syrinscape.com