Pathfinder Music and Sound Effects: Torment and Legacy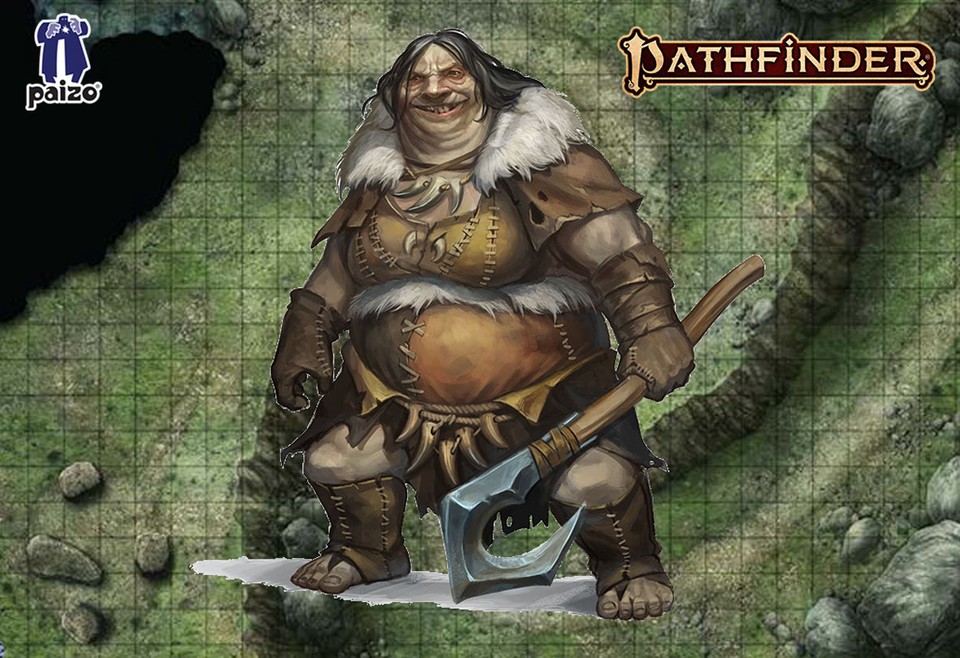 The villagers told you it was a shocking and brazen attack. The ogre strode into the village of Salvoy, picked up the old sage Lazino by his head, and unceremoniously stuffed him into a sack, shouting "Haanar wants to speak with you." Not a moment later, the ogre ran laughing off into the hills. As soon as you strolled into Salvoy, nearly the entire population beseeched you to rescue their kindly, wise sage. They explained that Haanar is an exile who dabbled in foul magic, and that the odd man must have hired this ogre to kidnap Lazino. The most emotional request came from the sage's granddaughter, Leyla, offering her entire savings, 20 gold coins, if you rescue grandpa.

The Torment and Legacy demo soundset for Pathfinder Second edition provides you with everything you need to run this free demo adventure for your players. All the preparation is done for you and every sound you will need is right at your fingertips. Let them stroll up the hills and help save the day by rescuing Lazino from the clutches of a grim ogre, only to be confronted by a Changeling with a grudge.

This SoundSet will appear by default in the Syrinscape Fantasy Player app, but you can make it appear in any of the apps by using the Campaign Manager.
This product is included for FREE with a SuperSyrin Subscription. Consider trying that out instead?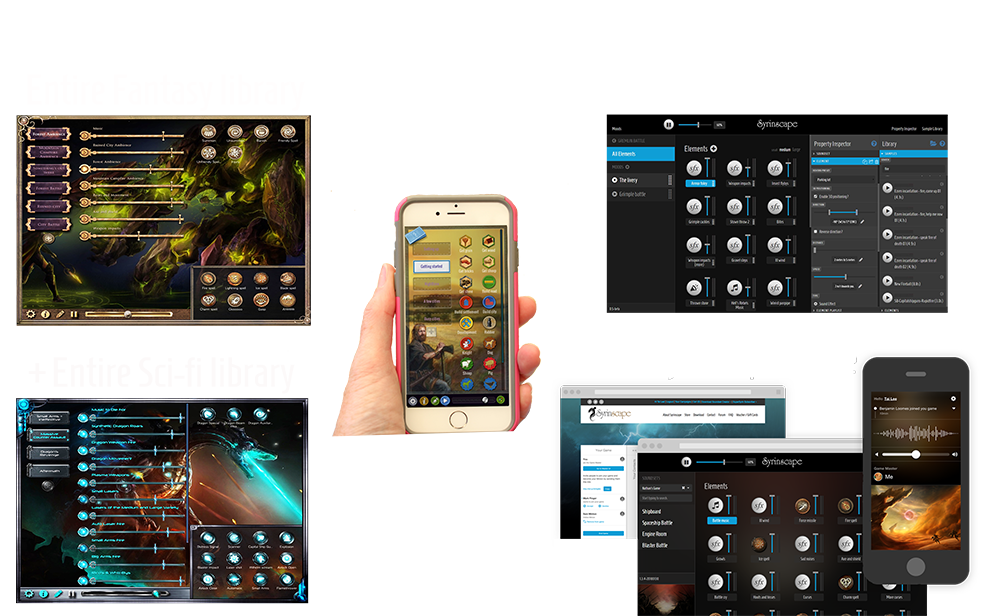 $10.99 per month. 1st month FREE.
Full access to everything Syrinscape.
Cancel before the end of your trial and pay nothing.


SoundSet Specifics
Moods
Introduction
Tormentor
After the fight
Legacy
Fighting Haanar
Return to Salvoy

Elements
Music "Darkelf harpist"
Fighting Music
Eerie investigation
Campfire
Mountain wind
Ogre growls
Ogre calls
Ogre laughs
Buzzard
Distant wildlife
Armor foley
Ogre barbarian
Weapon and shield
Weapon impacts
The Portal (energy)
The Portal (zapping)
Staff hit
Staff swings
Staff miss
Grunts
Bird songs
More birds
Insects
Happy birdies
Woodland stride
Woodland stride (surrounding)
Official Pathfinder
Ogre taunt
Flaming sphere
Staff swings
Ogre laughs

Credits
tal Torment and legacy
This SoundSet was imagined, compiled, designed, created, mixed and finished by Chris Koerding of syrinscape.com, using samples created by him and also the following list of samples from the collaborative Internet database of creative-commons licensed sounds freesound.org:
"07SWORD02" by "lostchocolatelab"
"01ARMOR01" by "lostchocolatelab"
"babycry01" by "pfly"
"grod-11-animal-4f" by "erh"
"grod-11-animal-5a" by "erh"
"sword-swipe7" by "lukesharples"
"06SWORD01" by "lostchocolatelab"
"craw" by "inchadney"
"morning-in-the-forest-2007-04-15" by "reinsamba"
"Common Buzzards.wav" by "Benboncan"
Key: "sample name" by "username". Find user freesound accounts under http://www.freesound.org/people/[username]
AND
"Woodland stride" sounds created by Chris Koerding of Syrinscape
"Ogre oneshot" sounds created by Chris Koerding of Syrinscape
"Flaming sphere spell" created by Christian Koerding for Syrinscape
Music composed, performed and recorded by Benjamin Loomes for syrinscape.com
Darkelf harpist composed, performed, mixed and mastered by Benjamin Loomes
AND
All weapons recorded and mastered by Benjamin Loomes at syrinscape.com
Icons made by:
Lorc, (http://lorcblog.blogspot.com)
Delapouite, (http://delapouite.com)
John Colburn, (http://ninmunanmu.com)
Felbrigg, (http://blackdogofdoom.blogspot.co.uk)
Available on http://game-icons.net
And Karen Loomes for syrinscape.com
Torment and Legacy: Pathfinder Second Edition Demo Adventure, © 2019 Paizo Inc., the Paizo golem logo, Pathfinder, are trademarks of Paizo Inc. Author: Stephen Radney-MacFarland. SoundSet © 2019. Sounds created under license with Paizo Inc.
Art provided by Paizo Inc.