Realmsmith Music & Sound Effects: Temple of Hram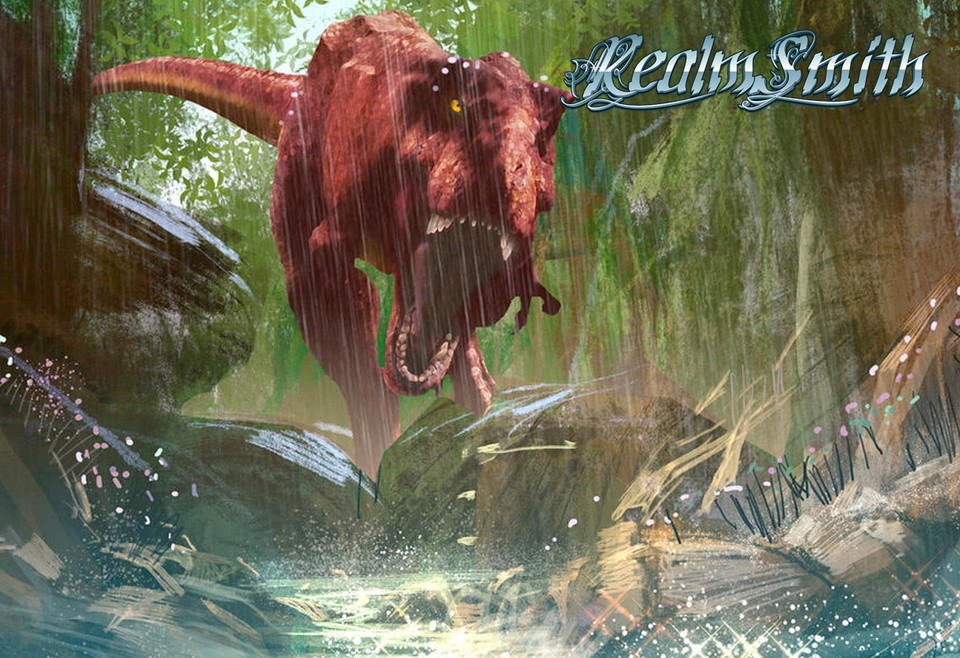 This awesome soundset has been built Brandon Perkins of RealmSmith Inc. as part of their Monthly Encounter Crates. Check out their website for more details on the crates and the written encounters that accompany the soundset.
This product is included for FREE with a SuperSyrin Subscription. Consider trying that out instead?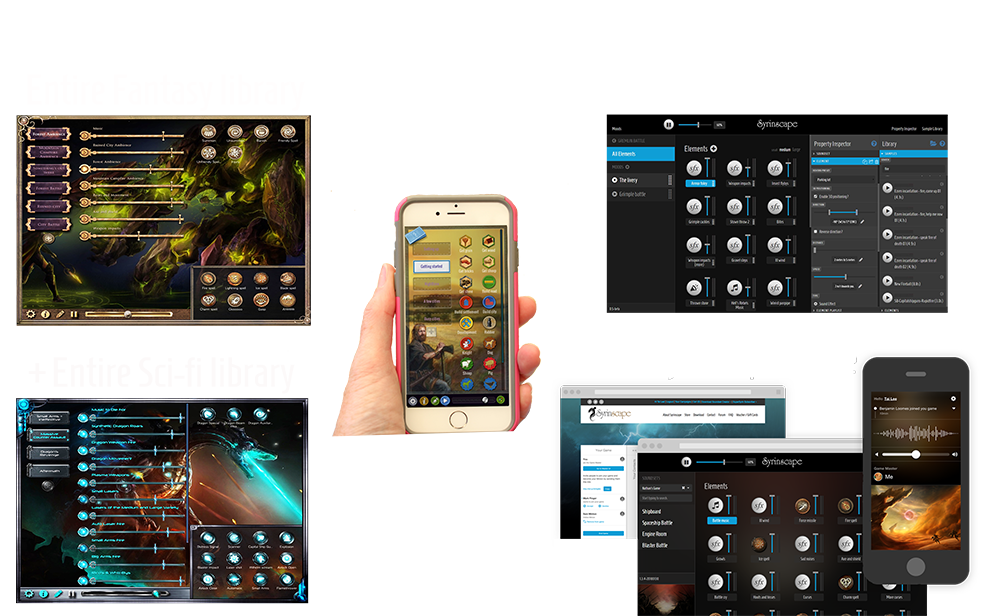 $10.99 per month. 1st month FREE.
Full access to everything Syrinscape.
Cancel before the end of your trial and pay nothing.


SoundSet Specifics
Moods
Aprysh
The Main Tent
Ancient Interiors
Strange Jungle
Hostile Jungle
Tyrannosaurus Rex
The Golem

Elements
Music - Ambiance
Piano
Cold Piano
Exotic sitar
Jungle Music
Tribal Drum
Danger In the Brush
Battle Music
Golem Beat
Happy birdies
Tents flapping
Eagle calls
Crows
Cold Mountain Air
Stones
People Murmuring
People Laughing
Coins and other stuff
Cups and jugs
Echoing happiness
Burps and drink noises
Order of Dragonsbane
Happy rich murmuring
Insect flybys
Weird frogs
Distant Wildlife
More birds
Raining again
Cicadas
Weird bugs
Ragged rain on big leaves
Slower heartbeat
Bird songs
Drone rumble
T-Rex Roar
Great big feet
Tearing Vegetation
Crushing Weight
Bass Beat
Clock
Limb sounds
Bass - pulsating drone
The Construct's Body
Slam attacks
Official Realmsmith
Flap
T-Rex Roar

Credits
rsac4 Temple of Hram
This SoundSet was imagined, compiled, designed, created, mixed and finished by Brandon Perkins of RealmSmith Inc using Syrinscape samples and the voices of the Realmsmith cast, and also the following list of samples from the collaborative Internet database of creative-commons licensed sounds freesound.org:
"heartbeats" by "patobottos"
"bass-boom-002" by "joelaudio"
"rubble-017" by "dj-chronos"
"rubble-015" by "dj-chronos"
"bass-boom-001" by "joelaudio"
Key: "sample name" by "username". Find user freesound accounts under http://www.freesound.org/people/[username]
AND
"Pottery Clink" sounds created by Steve Barr of Syrinscape
"Laughter" sounds created by Steve Barr of Syrinscape
"Pottery Stir" sounds created by Steve Barr of Syrinscape
"Big bass drone – pulsating" sounds created by Benjamin Loomes of Syrinscape
"Dragon creates and roars" created by Benjamin Loomes of Syrinscape
"Laughing monster" created by Benjamin Loomes of "Syrinscape
"Degraaf" created by Jason Azevedo
"Shamgar" created by Jason Azevedo
"Chreighton" created by Jason Azevedo
"Cornelius" created by Jason Azevedo
AND
'Airport sound effect' created by 'Free to use sounds'
All weapons recorded and mastered by Benjamin Loomes at syrinscape.com
Music performed, recorded, mixed and mastered by Benjamin Loomes for Syrinscape Pty Ltd.
"Sexy Sitar Scene music" created and performed by Benjamin Loomes of Syrinscape
Suonatore di Liuto Kevin MacLeod (incompetech.com)
Licensed under Creative Commons: By Attribution 3.0 License
http://creativecommons.org/licenses/by/3.0/
"Unidentified flying BOOM" Composed and performed by Benjamin Loomes for Syrinscape 
Icons made by:
Lorc, (http://lorcblog.blogspot.com)
Delapouite, (http://delapouite.com)
John Colburn, (http://ninmunanmu.com)
Felbrigg, (http://blackdogofdoom.blogspot.co.uk)
Available on http://game-icons.net
And Karen Loomes for syrinscape.com