Pathfinder Music & Sound Effects: Burnt Offerings - Glassworks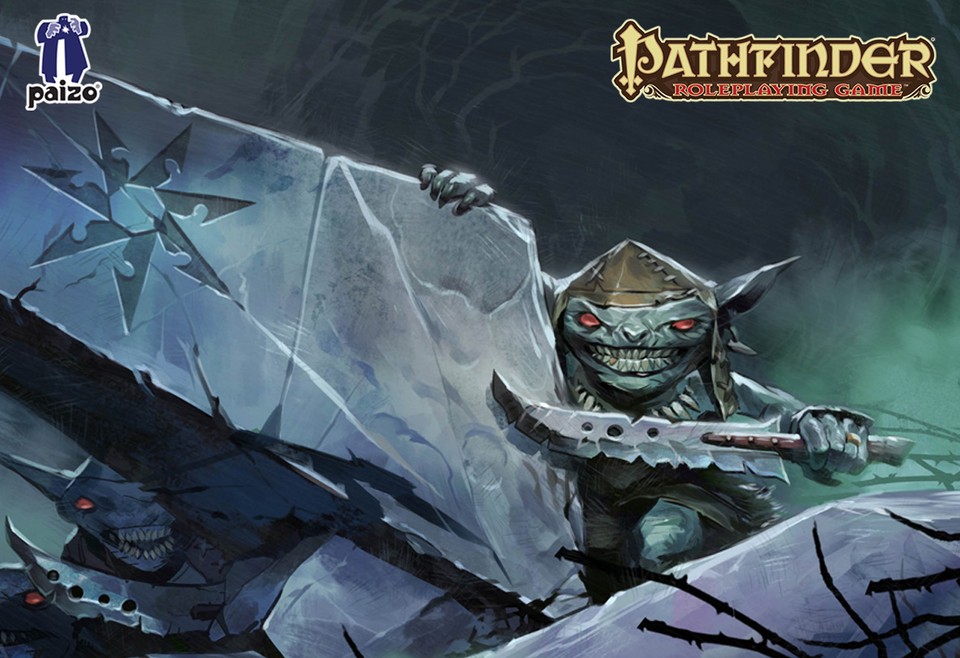 Are you brave enough to adventure into the Glassworks? I'll warn you, it's rumored that Goblins have taken over. No one's been seen leaving the great hulking building for the last couple of days, and it's barricaded from the inside. At first when you break in you'll hear the dull distant roar telling you that the furnaces are still running and as you get closer and closer to the working rooms the roar increases, but there are also other noises, the distant sounds of glass smashing and Goblins squabbling. If you can surprise them, you might have a chance, but don't let them bullrush you into the ovens. If you can kill their half-elf leader they'll probably flee. Good luck with that!

This SoundSet contains all the music and atmosphere you need to immerse your players in the Glassworks encounters of "Burnt Offerings", the first chapter of the wildly popular "Rise of the RuneLords" adventure path.

The full orchestral battle music tracks included in the "Glassworks" SoundSet can be combined with the other Battle SoundSets in Syrinscape giving you more musical options for combat at your tabletop. See how here: https://www.youtube.com/watch?v=CmiA3S3GV64

This SoundSet will appear by default in the Syrinscape Fantasy Player app, but you can make it appear in any of the apps by using the Campaign Manager.
This product is included for FREE with a SuperSyrin Subscription. Consider trying that out instead?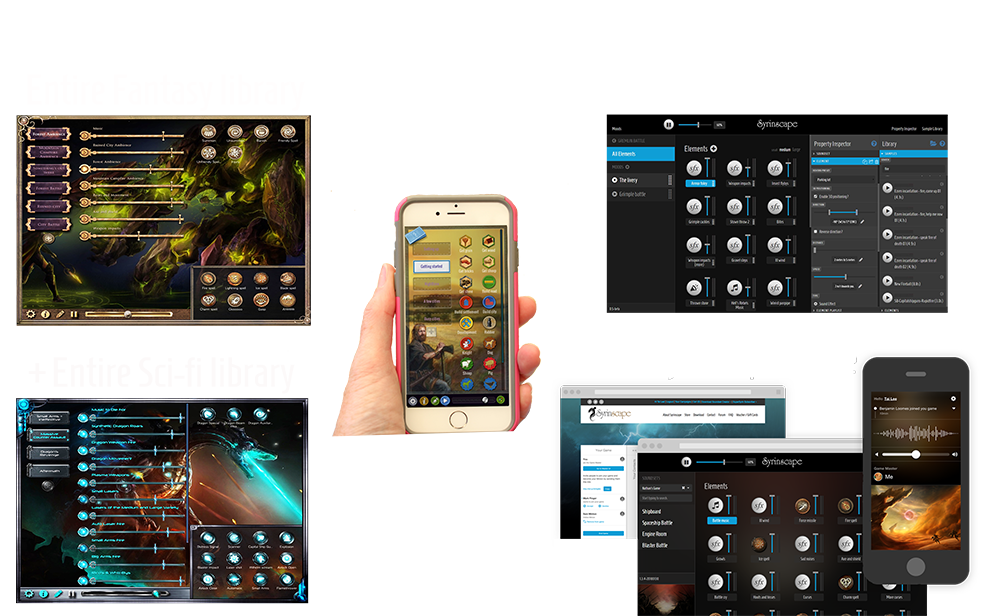 $10.99 per month. 1st month FREE.
Full access to everything Syrinscape.
Cancel before the end of your trial and pay nothing.


SoundSet Specifics
Moods
Outside the Glassworks
We found a way in
Furnace room
A little bit eerie
Is that goblins?
This place is really weird
Goblin battle
Goblins & Tsuto battle
Tsuto battle

Elements
Official Pathfinder
Burnt offerings music
Glass furnace deep rumble
The glass furnace
Glass furnace up close
Don't break that!
Glass breaking in the distance
Rat chewing
Distant Goblins
Distant smash
There are goblins in here
Hissing machine
Smashing sheets of glass
What was that?
There's a strange feeling in here
Something deep below
Fighting Goblins
Dog slicers
Tsuto
Outside the Glassworks
Muffled sounds of Sandpoint

Credits
bo Glassworks
This SoundSet was imagined, compiled, designed, created, mixed, and finished by Benjamin Loomes of syrinscape.com, using samples created by him and also the following list of samples from the collaborative Internet database of creative-commons licensed sounds freesound.org:
"Ghost-Fx" by "Oscillator" (http://www.freesound.org/people/Oscillator/)
"feu-fournaise" by "laurent" (http://www.freesound.org/people/laurent/)
"Breathofdeath" by "Gabemiller74" (http://www.freesound.org/people/Gabemiller74/)
"Small-Junk-Dropped" by "Altfuture" (http://www.freesound.org/people/Altfuture/)
"Rat-Gnawing-A-Rusk" by "Zabuhailo" (http://www.freesound.org/people/Zabuhailo/)
"ambi-stone-valley-quiet-bird-wind-near-sea-sony-pcm-d50-stereo-recording-2010-08-exmoor-forrest-england" by "jaap-sijben-gmail-com" (http://www.freesound.org/people/jaap-sijben-gmail-com/)
The music in this SoundSet was composed, performed, recorded, mixed, and mastered by Benjamin Loomes for syrinscape.com
Icons made by:
Lorc, (http://lorcblog.blogspot.com)
Delapouite, (http://delapouite.com)
John Colburn, (http://ninmunanmu.com)
Felbrigg, (http://blackdogofdoom.blogspot.co.uk)
Available on http://game-icons.net
Pathfinder Adventure Path: Rise of the Runelords Anniversary Edition, Burnt Offerings © 2012. Paizo Inc., the Paizo golem logo, Pathfinder, and Pathfinder Adventure Path are trademarks of Paizo Inc. Author: James Jacobs. SoundSet © 2014. Sounds created under license with Paizo Inc.
Art provided by Paizo Inc.