Realmsmith Music & Sound Effects: The fall of night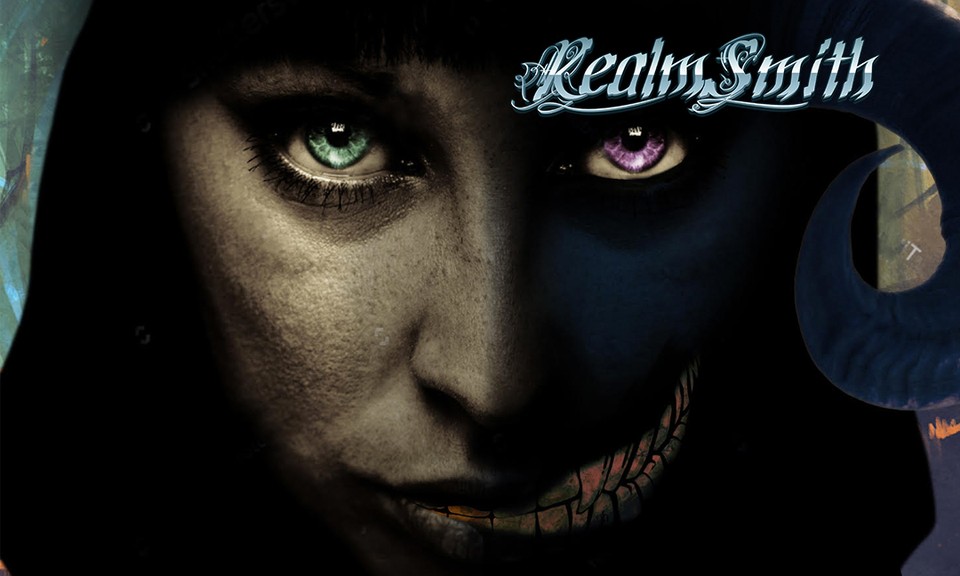 This awesome soundset has been built by Jason Azevedo and Brandon Perkins of RealmSmith Inc. as part of their Monthly Encounter Crates. Check out their website for more details on the crates and the written encounters that accompany the soundset.

Find out more about Realmsmith's crates: www.realmsmith.tv/crate-home

This soundest is from 'Part 3: The Brigands Corridor' module from RealmSmith's Monthly Adventure in a box. To check out the rest of 'The Twisted Hand of Fate' Adventure, head to www.realmsmith.tv
This product is included for FREE with a SuperSyrin Subscription. Consider trying that out instead?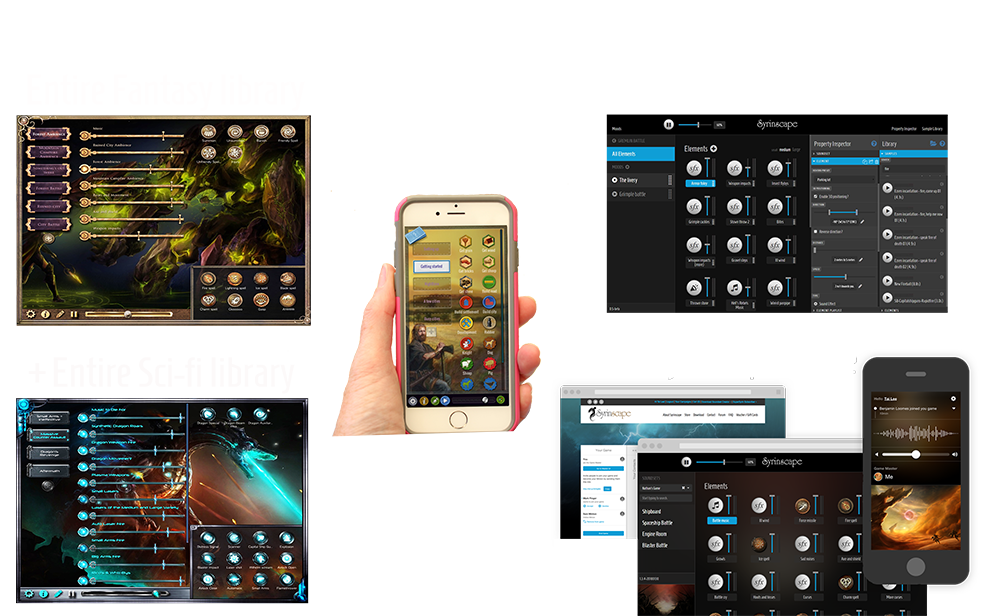 $10.99 per month. 1st month FREE.
Full access to everything Syrinscape.
Cancel before the end of your trial and pay nothing.


SoundSet Specifics
Moods
A Warm Welcome
A Warm Welcome with Fell-Kin
The Tower Interior
The Hag's Monologue
Devoratrix Battle
Fell-Kin Battle
After the Battle
Peace at Last

Elements
Music - "The long deep pull"
Music (no delay)
Skeleton Drums
Music (Battle Drums Like A Giant Heart)
Curious Piano
Squelching
Piano
Happy birdies
Breaths
Weird noises
Crows
Disturbing rumbles
Devoratrix Speech
Devoratrix Music 1
Devoratrix Music 2
Sandar laughing
Passing by
Business in the streets
Water laps at my feet
Close drips
Distant drips
Fell-Kin Strikes
Fell-Kin Cries
Wet floor
Ooze slam connects
Fell-Kin Pleas
Creaking beams
Distant wind
Bass - pulsating drone
Glass drone
Official Realmsmith
Fire spell
Thunder claps
Mystical Lightning
Lightning spell
Force missile
Magical weapon
Bam Bam
Appeal 1
Appeal 2
Appeal 3
You Should Have Taken My Offer
Devoratrix's Monologue

Credits
rsac11 The Fall of Night
This SoundSet was imagined, compiled, designed, created, mixed and finished by Jason Azevedo and Brandon Perkins of RealmSmith Inc using Syrinscape samples and the voices of the Realmsmith cast, and also the following list of samples from the collaborative Internet database of creative-commons licensed sounds freesound.org:
"thunder" by "xythe"
"glass-harp-c-sustained-1" by "inspectorj"
"donner2" by "swuing"
"thunder-close-boem" by "hantorio"
"donner1" by "swuing"
Key: "sample name" by "username". Find user freesound accounts under http://www.freesound.org/people/[username]
AND
"Big bass drone – pulsating" sounds created by Benjamin Loomes of Syrinscape
Recorded by Total immersion Workshop group 3
"Seen your dreams" by "Brandon Perkins"
"have mercy" by "Brandon Perkins"
"Too late" by "Brandon Perkins"
"Watching you" by "Brandon Perkins"
"The Hag's Speech" by "Brandon Perkins"
Voiced by: Brandon Perkins
All weapons recorded and mastered by Benjamin Loomes at syrinscape.com
Music performed, recorded, mixed and mastered by Benjamin Loomes for Syrinscape Pty Ltd.
Darkelf harpist composed, performed, mixed and mastered by Benjamin Loomes of Syrinscape
Icons made by:
Lorc, (http://lorcblog.blogspot.com)
Delapouite, (http://delapouite.com)
John Colburn, (http://ninmunanmu.com)
Felbrigg, (http://blackdogofdoom.blogspot.co.uk)
Available on http://game-icons.net
And Karen Loomes for syrinscape.com