Fantasy Sounds & Music: Exotic palace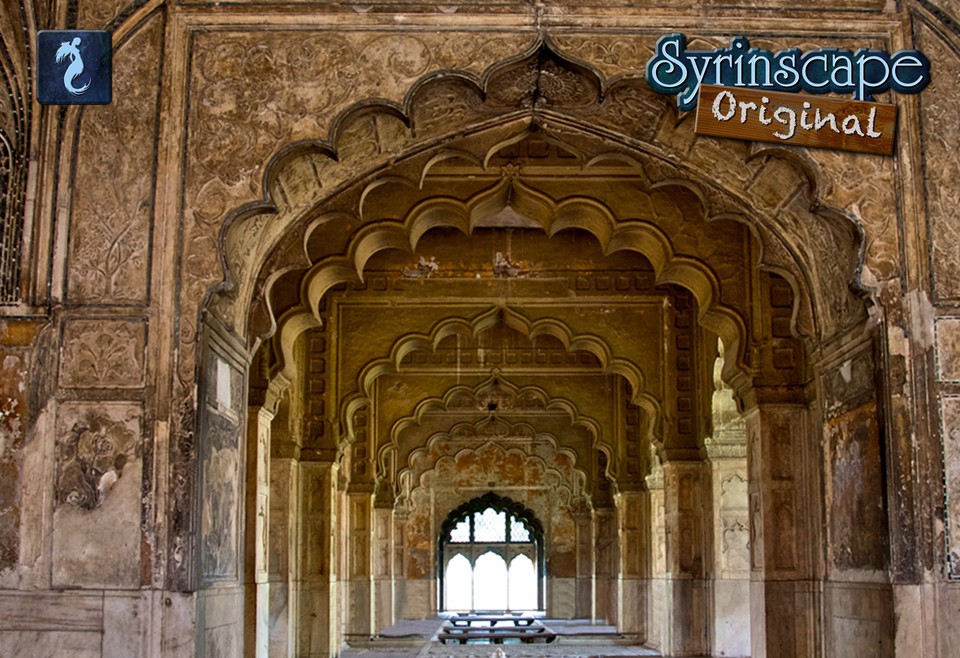 When your adventures next take the party to a grand and sumptuously exotic estate, let Syrinscape add dimension with this "Exotic Palace" SoundSet! Whether you're strolling the serene courtyard, taking part in an epic feast, or exploring the halls to discover hidden sensual secrets, Syrinscape will bring your explorations to life with this fully designed tour of sound.

This SoundSet will appear by default in the Syrinscape Fantasy Player app, but you can make it appear in any of the apps by using the Campaign Manager.
This product is included for FREE with a SuperSyrin Subscription. Consider trying that out instead?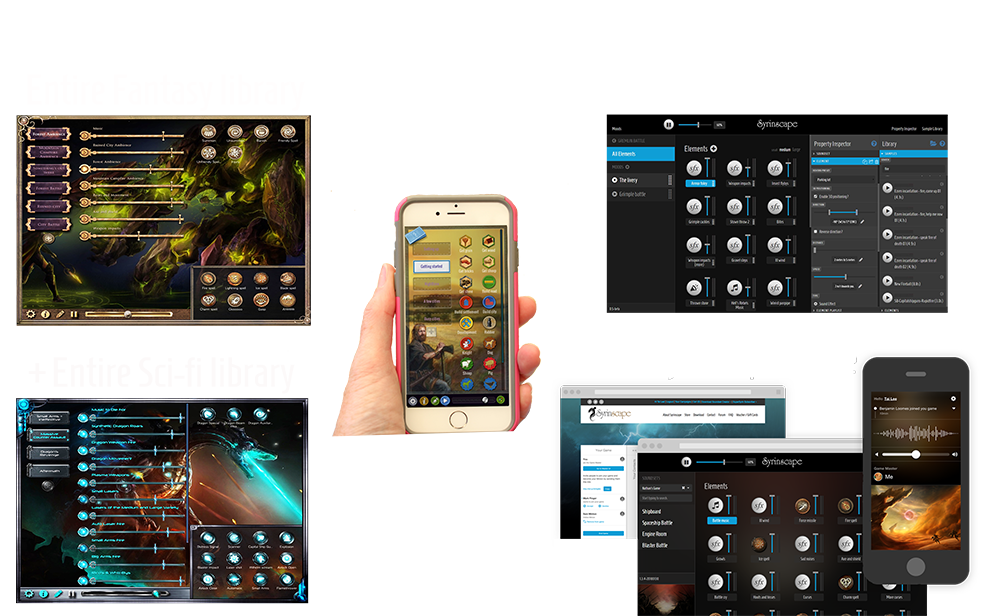 $10.99 per month. 1st month FREE.
Full access to everything Syrinscape.
Cancel before the end of your trial and pay nothing.


SoundSet Specifics
Moods
Palace gardens
Empty palace hallways
A big feast
The harems
Bath halls
Private chambers

Elements
The palace
Inside the palace
Exotic sitar
Mead glasses clinking
Wind in the trees
Laughing man
Elephant trumpet
Monkey Hoots
Creaking trees
Growls
Cicadas
Banquet sounds
Happy rich murmuring
Jungle (loop)
Exotic birds (loop)
Peaceful stream
XXX 2
XXX
Elephant roars
Intimate whispers
Ape Roars
Seductive talk
Pleasure
Flirty
Dim wind
Running
Creaking wood
Room doors
Chairs and bumps
Fountain basin
Water fountain
Heating rumble (deep)
Steam Release
Elephant trumpet
Monkey Hoots
Growls
Elephant roars
Ape Roars
Laughing man
Seductive talk
Flirty
Pleasure
Room doors

Credits
Exotic palace
This SoundSet was imagined, compiled, designed, created, mixed and finished by Christian Koerding of syrinscape.com, using samples created by them and also the following list of samples from the collaborative Internet database of creative-commons licensed sounds freesound.org:
'"25863__xserra__birds-iisc-bangalore-1" by "xserra"
"257478__shadowisp__succubus-lines.wav" by "shadowisp"
"125863__xserra__birds-iisc-bangalore-1" by "xserra"
"elephant-grognement" by "roubignolle"
"sexy-vocals" by "pyro13djt"
"393611__11linda__mmm-what-a-big.wav" by "11linda"
"Borneo Jungle – Day" by 'RTB45'
"elephant-rugissement" by "roubignolle"
"Running_Sounds" by "zombiechaser3"
"flirtatious-laugh" by "11linda"
Key: "sample name" by "username". Find user freesound accounts under http://www.freesound.org/people/[username]
Music composed, performed and recorded by Benjamin Loomes for syrinscape.com
AND
Sexy Sitar Scene music by Benjamin Loomes
"The Palace" by Erdenstern
"The inner Palace" by Erdenstern
cons made by:
Lorc, (http://lorcblog.blogspot.com)
Delapouite, (http://delapouite.com)
John Colburn, (http://ninmunanmu.com)
Felbrigg, (http://blackdogofdoom.blogspot.co.uk)
Available on http://game-icons.net
And Karen Loomes for syrinscape.com
Background art:
"Red Fort Delhi" by "Peter Rivera" here: https://www.flickr.com/photos/riverap1/