Music and Sound Effects: Claustrophobia 1643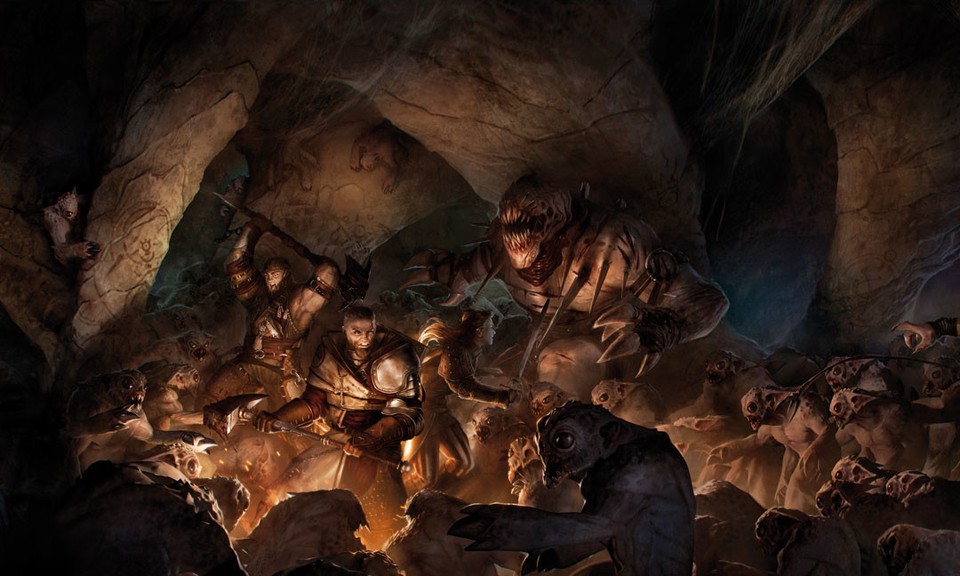 Claustrophobia 1643 from Monolith Editions is a miniatures-based survival game set within the catacombs of hell.

This SoundSet is bundled FREE with the Syrinscape Board Game Player. Simply download and install the player here, and install the SoundSet. You won't even need to register an account!

The box contains miniatures which are placed on large tiles showing the dungeon spaces. Also included are character dashboards, counters and markers, and dice.

One player controls a small group of determined humans, while the other plays an almost unending army of demonic creatures. The game is thematic and highly asymmetric: human characters are stronger, but the demon characters are more numerous. Gameplay is very straightforward with a minimum of rules, and each game plays in an hour or less.

In essence dice are allocated after rolling to perform actions, while cards or special abilities are also available. The game is about managing decisions and choosing what to do with the resources that you have, managing difficult events and out-thinking your opponent. Combat is handled by dice. Complexity is low, with the focus on theme and building towards a tense, climactic ending.

Claustrophobia is played through scenarios of which there are several in the rulebook (20). Generally speaking the human characters are attempting to complete a task (e.g. escape the catacombs, close a portal) while the demons are focused on stopping them. There are varying win conditions depending on the scenario chosen.

Follow Monolith Editions here: facebook.com/monolithedition/

See more of everything Barry Doublet here: boardgameseverybodyshould.com/
And here: store.cdbaby.com/artist/thebalanceofpower

This SoundSet completes the experience, bringing to life an audio journey that will take players to the very bowels of hell...


This SoundSet will appear by default in the Syrinscape Board Game Player app, but you can make it appear in any of the apps by using the Campaign Manager.



This product is included for FREE with a SuperSyrin Subscription. Consider trying that out instead?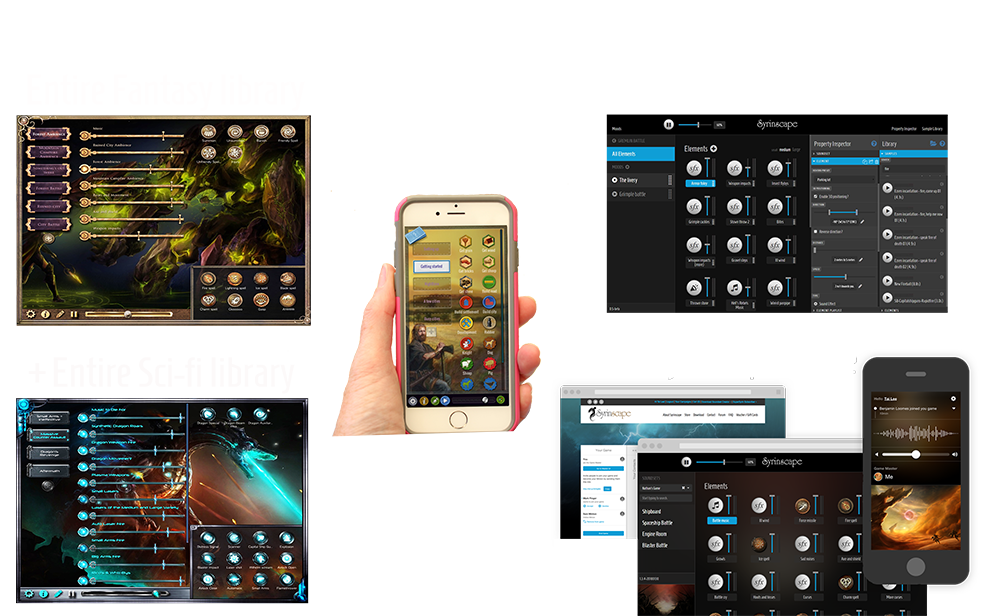 $10.99 per month. 1st month FREE.
Full access to everything Syrinscape.
Cancel before the end of your trial and pay nothing.


SoundSet Specifics
Moods
Going To Hell
Just Roaming
Dark Caverns
Watery Grave

Elements
Express elevator
All Music
Music From Beyond
Action Score
Caves of Hell
Dark Caverns
Blood Soaked Walls
Trogs & Hellhounds
Events
Rocks
Spike trap
Fights
Haunter
Hellhound
Scorge
Broodmother
Bloated
Cerberus

Credits
Claustrophobia 1643
The original board game soundtrack to the Kickstarter game Claustrophobia 1643, from Monolith Editions – http://www.monolithedition.com
Featuring the vocal talents of Philippe Tapimoket, Aurore Doublet, Charlotte Doublet & Barry Doublet.
All tracks were composed and arranged by Barry Doublet and performed by The Balance Of Power
A big thank you to David, Erwan, Fred and the team at Monolith for opening the door.
Art by Pascal Quidault