Realmsmith Music & Sound Effects: Dungeon Crawl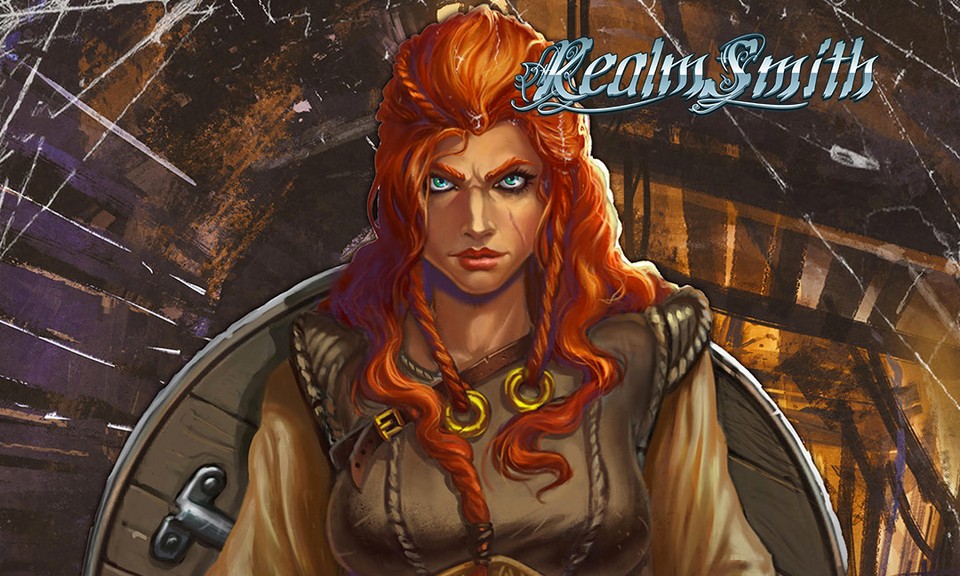 This soundest is from 'Part 2: Dungeon Crawl' module from RealmSmith's Monthly Adventure in a box. To check out the rest of 'The Twisted Hand of Fate' Adventure, head to www.realmsmith.tv

Find out more about Realmsmith's crates: www.realmsmith.tv/crate-home

This soundest is from 'Part 3: The Brigands Corridor' module from RealmSmith's Monthly Adventure in a box. To check out the rest of 'The Twisted Hand of Fate' Adventure, head to www.realmsmith.tv
This product is included for FREE with a SuperSyrin Subscription. Consider trying that out instead?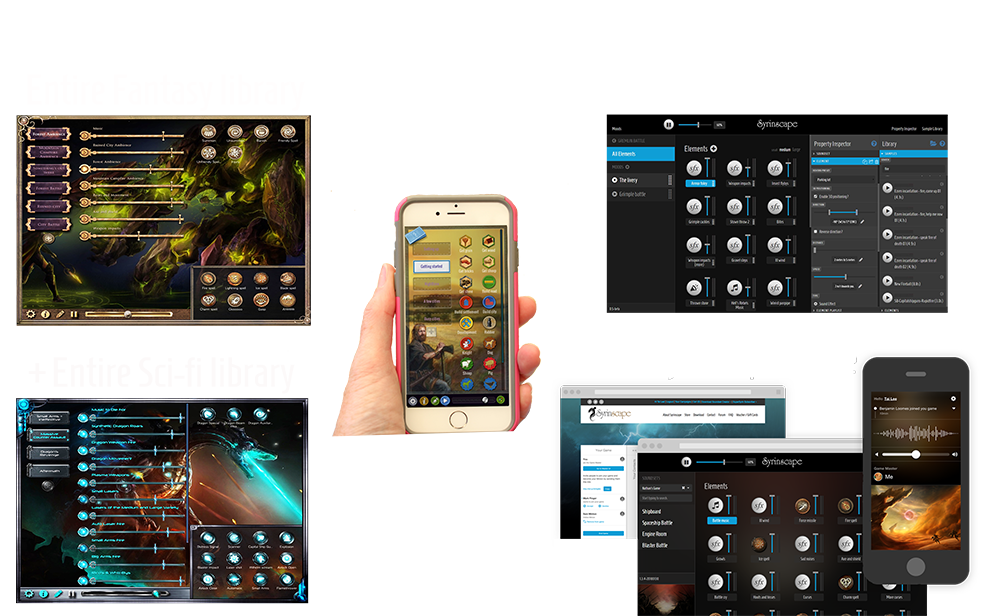 $10.99 per month. 1st month FREE.
Full access to everything Syrinscape.
Cancel before the end of your trial and pay nothing.


SoundSet Specifics
Moods
Dungeon Entrance
Dungeon Crawl
You Had One Job
Wizard's Study
Goblin battle
Hall of Shackles
Rust Monster
Seith's Chamber
Seith's Hunger

Elements
Tense Music
The Cube Approaches
The Cube Attacks
The Cube Approaches 2
The Cube Approaches 3
Unnerving Atmosphere
The Cube Approaches 4
Corriror Wind
Whistling Wind
Stones
Goblin Music
Goblin Music 2
Goblins
Goblin Commando
Chains
Battle Sounds
Heavy chains
Arcana deep voice note
Rust/Acid
Extended piano notes
Claw scratches
Deepness
Rust monster vocalisations
Weird chords
Squelching
Magical resonance deep
Ooze knees
Breaths
Sleeping Goblins
Flowing Water/Acid
Official Realmsmith
Acid Dissolve
Acid Drip
Seith's Strike
Seith Eats
Fire blast trap
Trap sprung
Inferno Trap
The Squasher
Acid spray
Blade Trap
Spike Trap

Credits
rsac6 Dungeon Crawl
This SoundSet was imagined, compiled, designed, created, mixed and finished by Jason Azevedo and Brandon Perkins of RealmSmith Inc using Syrinscape samples and the voices of the Realmsmith cast, and also the following list of samples from the collaborative Internet database of creative-commons licensed sounds freesound.org:
"rubble-015" by "dj-chronos"
"spooky-ambiance-3" by "kristiankulta"
"spooky-ambiance-1" by "kristiankulta"
"06SWORD01" by "lostchocolatelab"
"rubble-017" by "dj-chronos"
"07SWORD02" by "lostchocolatelab"
"sword-swipe7" by "lukesharples"
Key: "sample name" by "username". Find user freesound accounts under http://www.freesound.org/people/[username]
AND
"Chain "rattle" sounds created by Chris Koerding of Syrinscape
"Derro piano notes" created by Benjamin Loomes of Syrinscape
"Goblin Growls and hisses" sounds created by Benjamin Loomes of Syrinscape
All weapons recorded and mastered by Benjamin Loomes at syrinscape.com
Music performed, recorded, mixed and mastered by Benjamin Loomes for Syrinscape Pty Ltd.
Darkelf harpist composed, performed, mixed and mastered by Benjamin Loomes of Syrinscape
Icons made by:
Lorc, (http://lorcblog.blogspot.com)
Delapouite, (http://delapouite.com)
John Colburn, (http://ninmunanmu.com)
Felbrigg, (http://blackdogofdoom.blogspot.co.uk)
Available on http://game-icons.net
And Karen Loomes for syrinscape.com