Fantasy Sounds & Music: Blacksmith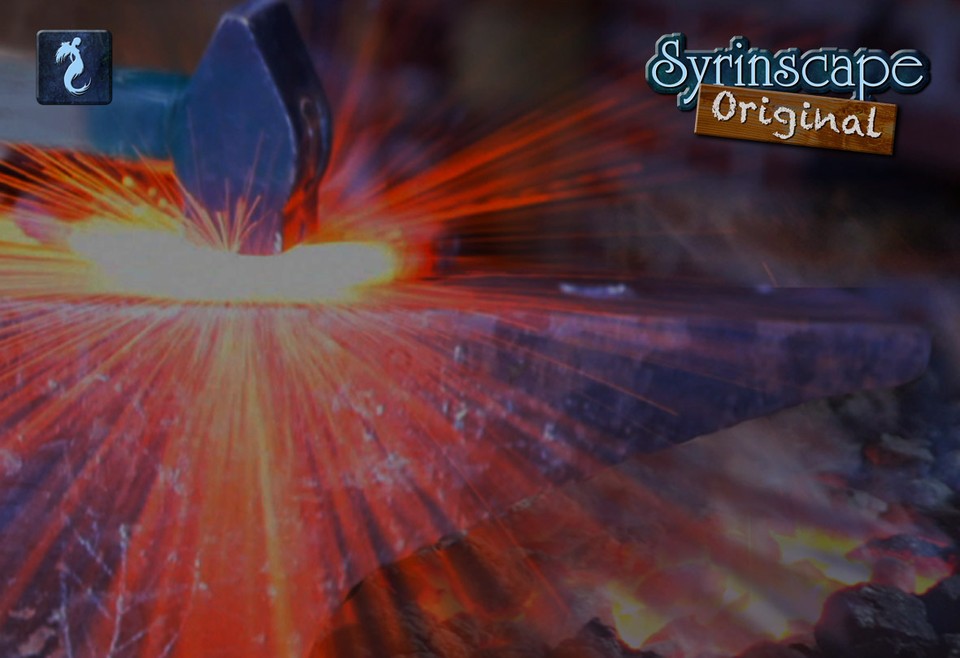 Every adventurer ends up at the Smithy's eventually. Whether they are customising their 'broken' knife-sword-flail-chain just one more time, making over-sized caltrops to slowdown their giant boyfriend, or replacing the shoulder-guards of their full plate with dragon skulls, adventurers need a big sooty man or woman with a heavy hammer and frighteningly large biceps. The "Blacksmith" SoundSet sets the scene beautifully for these encounters with every sound you'll need to bring this red hot venue to life... and just enough smoke to make your Players cough a little.

This SoundSet will appear by default in the Syrinscape Fantasy Player app, but you can make it appear in any of the apps by using the Campaign Manager.
This product is included for FREE with a SuperSyrin Subscription. Consider trying that out instead?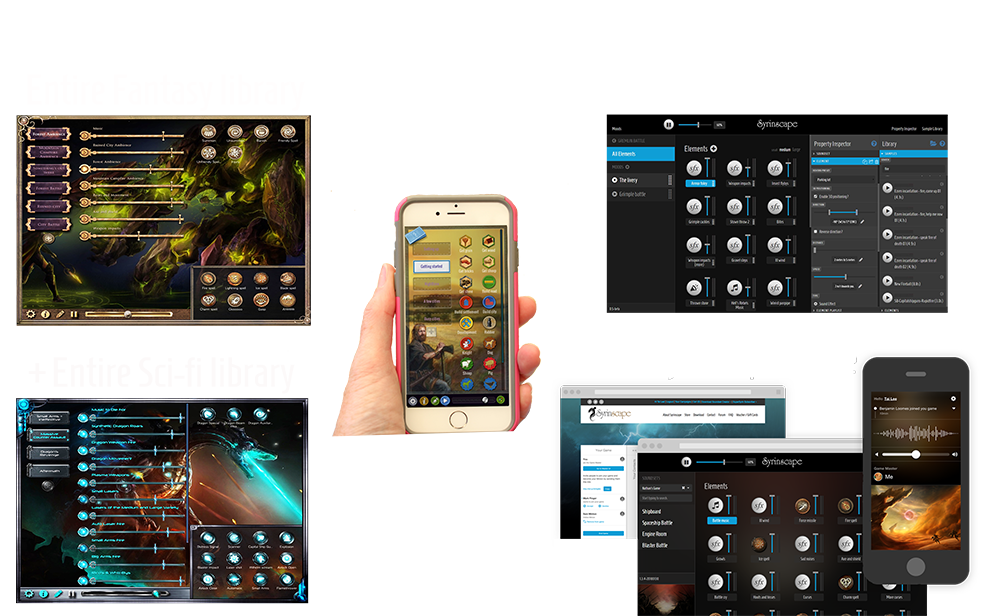 $10.99 per month. 1st month FREE.
Full access to everything Syrinscape.
Cancel before the end of your trial and pay nothing.


SoundSet Specifics
Moods
Outside the smithy
The blacksmith
Stops to talk
Many busy blacksmiths

Elements
Music - Happy
Hawker
Local
Passing by
Forge deep rumble
Forge
Street noises
Happy rich murmuring
Another smithy
Angry crowd
Another smithy bigger
Another smithy heavy hammer
Business in the streets
Dock ambiance
Busy marketplace
Very busy city ambiance
Scrap seller
Steam Release
Rat scratches (occasional)
Concerned
Dragging heavy chains
Furnace
Distant smithy
Metalwork
Bellows
Hammer strike
Bellows push

Credits
Blacksmith
This SoundSet was imagined, compiled, designed, created, mixed, and finished by Christian Koerding and Benjamin Loomes of syrinscape.com, using samples created by them and also the following list of samples from the collaborative Internet database of creative-commons licensed sounds freesound.org:
"Fire intensified with bellows/Fuego avivado con fuelle" by "lebosqui"
"playground-01" by "klankbeeld"
"doing-them-cobblestones" by "inchadney"
"Metal Hammer Metal Anvil.wav" by 'captainvince'
Key: "sample name" by "username". Find user freesound accounts under http://www.freesound.org/people/[username]
AND
"Master of the Feast" composed by Kevin MacLeod (incompetech.com)
Licensed under Creative Commons: By Attribution 3.0 License
http://creativecommons.org/licenses/by/3.0/
Icons made by:
Karen Loomes for syrinscape.com
AND
Lorc, (http://lorcblog.blogspot.com)
Delapouite, (http://delapouite.com)
John Colburn, (http://ninmunanmu.com)
Felbrigg, (http://blackdogofdoom.blogspot.co.uk)
Available on http://game-icons.net