Starfinder Music & Sound Effects: Garaggakal battle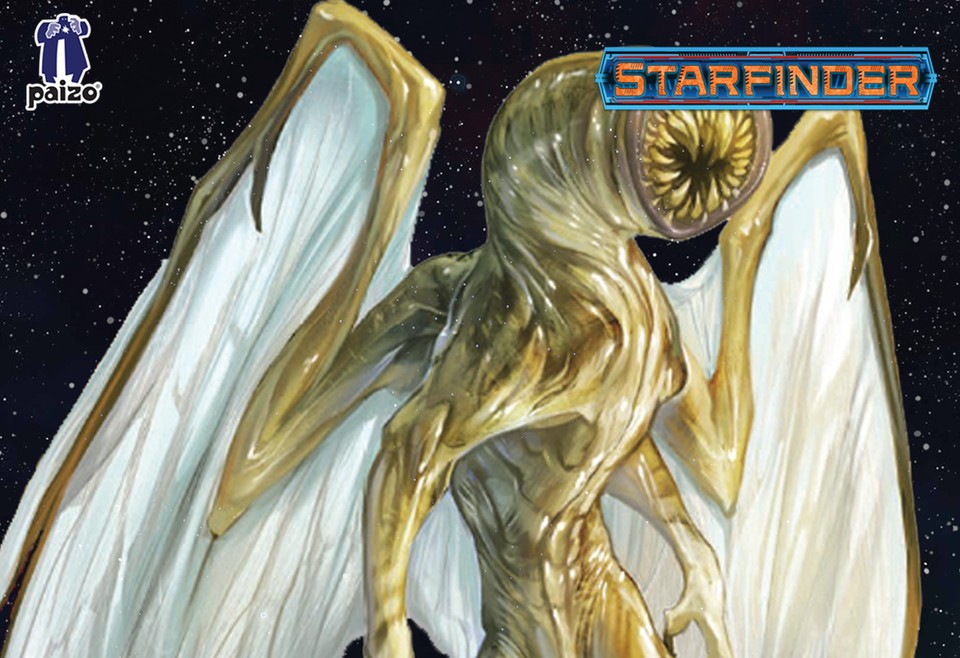 Garaggakals seem to divide all life into two categories: predators (themselves) and prey (everything else), making peaceful interaction nearly impossible. To a garaggakal, the best way to learn more about a new species is to kill, dissect, and eat it, not necessarily in that order.

I say we leave it be!

This SoundSet will appear by default in the Syrinscape Sci-Fi Player app, but you can make it appear in any of the apps by using the Campaign Manager.
This product is included for FREE with a SuperSyrin Subscription. Consider trying that out instead?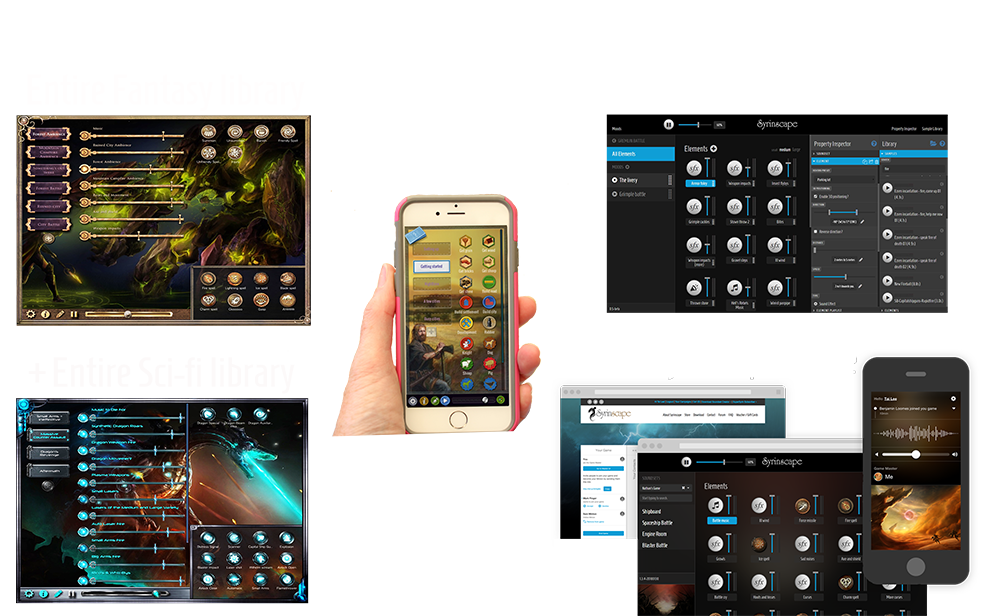 $10.99 per month. 1st month FREE.
Full access to everything Syrinscape.
Cancel before the end of your trial and pay nothing.


SoundSet Specifics
Moods
Alien ruins
Drift rock
The Garaggakal
Aftermath

Elements
Scary music
Creepy music
Battle music
Power sparks
Steam releases
Impending ambience
Floating debris
Small arms
Space suit
Rend
Tactile interface
Zero G Landing
Crunching ground
Footfalls
Computer core
Garbled comms
Footsteps hard floor
Apparitions
Slower heartbeat
Space suit panic
Garaggakal hungers
Voices from the Drift
Garaggakal bites
Leech life (Start)
Garaggakal (start)
Gaeaggakal Wings
Dramatic moment
Leech life
Phase through
Garaggakal taunts
Garaggakal attacks

Credits
Garaggakal battle
This SoundSet was imagined, compiled, designed, created, mixed and finished by the Syrinscape team, using existing samples from the Syrinscape server and addition samples, including:
Licensed under Creative Commons: By Attribution 3.0 License
"button-click-[01to07]" by "fats-million" of Freesound.org
"button-master-065" by "gherat" of Freesound.org
"tape-cassette-insert" by "fats-million" of Freesound.org
"bip" by "slanesh" of Freesound.org
"clickswitch-06" by "smuz" of Freesound.org
"heartbeats" by "patobottos" of Freesound.org
"clicks" by "edgardedition" of Freesound.org
"s" by "kwahmah-02" of Freesound.org
AND
"Garaggakal voices" by Steve Barr
"CK_mask-breathing" created by Chris Koerding
Icons made by:
Karen Loomes for syrinscape.com
AND
Lorc, (http://lorcblog.blogspot.com)
Delapouite, (http://delapouite.com)
John Colburn, (http://ninmunanmu.com)
Felbrigg, (http://blackdogofdoom.blogspot.co.uk)
Available on http://game-icons.net
Sounds created under license with Paizo Inc.
Art provided by Paizo Inc.