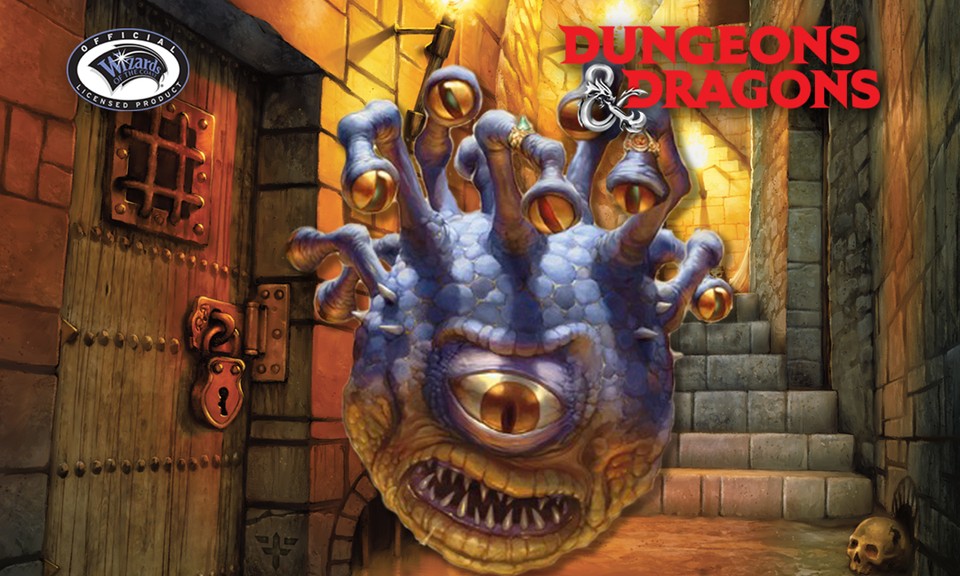 Bring the glorious Xanathar to life in all its voluminous glory. Voiced by Chris Perkins, you will be able to torture your Players with Xanathar's incomparable wit and really 'good' insights into the world and everything 'really great' in it. Including a fully interactive SoundBoard including everything you'll need for an encounter with the great Xanathar: greetings, "Yes"s, "No"s, "No no no no"s, and every single gem of wisdom from Xanathar's Guide to Everything. And, if your players really can't cope with any more of the Xanathar's wisdom, and they can gain enough levels to make it a fair fight, all the combat sounds you'll need for a glorious final encounter with this most terrifying of Beholders.

This SoundSet will appear by default in the Syrinscape Fantasy Player app, but you can make it appear in any of the apps by using the Campaign Manager.
This product is included for FREE with a SuperSyrin Subscription. Consider trying that out instead?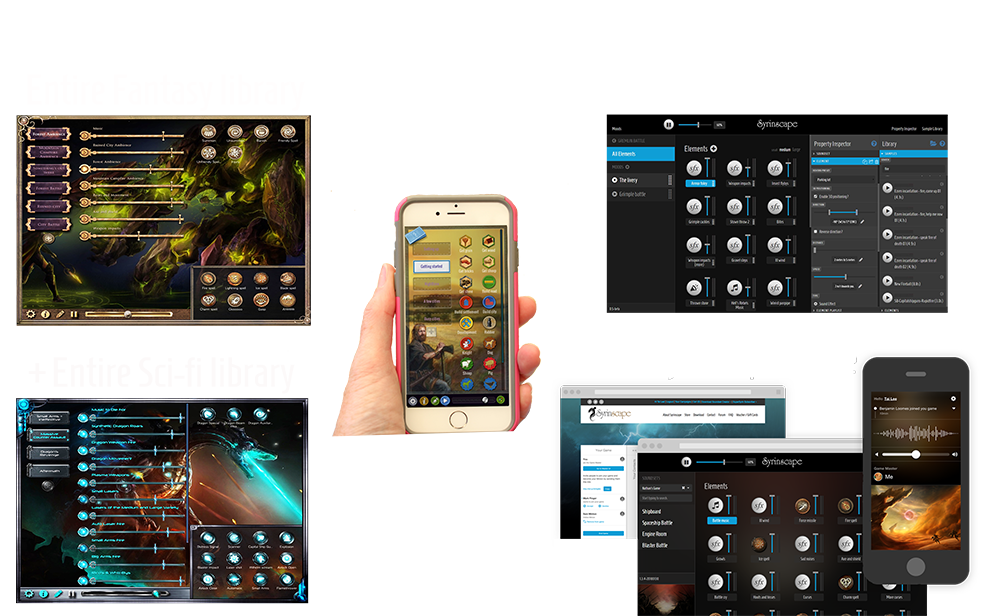 $10.99 per month. 1st month FREE.
Full access to everything Syrinscape.
Cancel before the end of your trial and pay nothing.


SoundSet Specifics
Moods
Inside Xanathar's hideout
Battle
Victory

Elements
Xanathar's hideout
Giant rat screeches
Deep wind
Squelching
Gazer (distant)
Whip crack
Tearing attack
Flesh attack
Armor foley
Goblins (distant)
Fear itself
Fear itself (more)
Drone
Bass - pulsating drone
Mad voices
Dramatic moments
Official D&D
Dramatic note
Xanathar "Roar"
"Welcome to your doom"
"Tear the usurpers limb from limb"
"Yes"
"No"
"Oh no"
"I don't like you"
"Don't mess this up for me"
Fishy
"Exterminate them?"
"Shall I disintegrate you"
Laugh
"Get out"
Speech
"I'm a genius"
Disintegratable
Barbarians
Ancestral guardian
Storm herald
Bards
Illusions
Whispers
Gods
Burying the dead
Druids
Dreams
Beast shape
Fighters
Arrows
Different sorts of Fighters
Samurai
Souls
Promises
Conquest
Redemption
"I'm a monster"
Gloom stalker
Horizon walker
Rogues
Mastermind
Swashbucklers
Sorcerers
Celestial origin
My own shadow
Weather?
Wizards
Contract
Hexblades
War magic
Small talk
Managing minions
"Crazy things happen"
Danger
Pit traps
Shopping
Magic items
Disintegrations

Credits
Xanathar the glorious
This SoundSet was imagined, compiled, designed, created, mixed, and finished by Benjamin Loomes of syrinscape.com, using samples created by him and also the following list of samples:
"Voice of Xanathar" performed by Chris Perkins
"Mind flayer voice" performed by Chris Perkins
"Gazer voice" performed by Satine Phoenix of Wizards of the Coast
Music composed, performed, and recorded by Benjamin Loomes for syrinscape.com
Oneshot art created by Karen Loomes for Syrinscape using art supplied by Wizards of the Coast LLC. ©2018
DUNGEONS & DRAGONS, D&D, their respective logos, and the dragon ampersand, are registered trademarks of Wizards of the Coast LLC. ©2018 Wizards of the Coast. All rights reserved.