Fantasy Sounds & Music: Temple of the Jade Dragon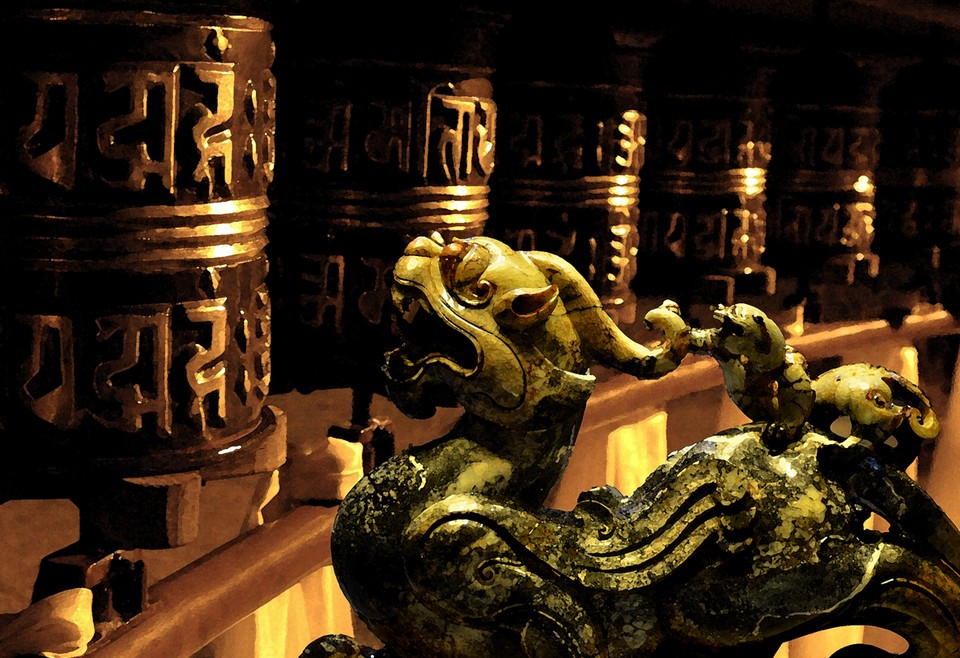 The second of our 'Oriental' SoundSets, this rich location has everything you need for an extended stay in the beauty of a mountaintop temple. Rich with music the Temple of the Jade Dragon brings you traditional Japanese instruments, temple bells and Indonesian gamelan bronze percussion. The Chamber of Meditation is the Syrinscape office's new go-to 'relax and concentrate' sound. Seriously beautiful stuff.

This SoundSet will appear by default in the Syrinscape Fantasy Player app, but you can make it appear in any of the apps by using the Campaign Manager.
This product is included for FREE with a SuperSyrin Subscription. Consider trying that out instead?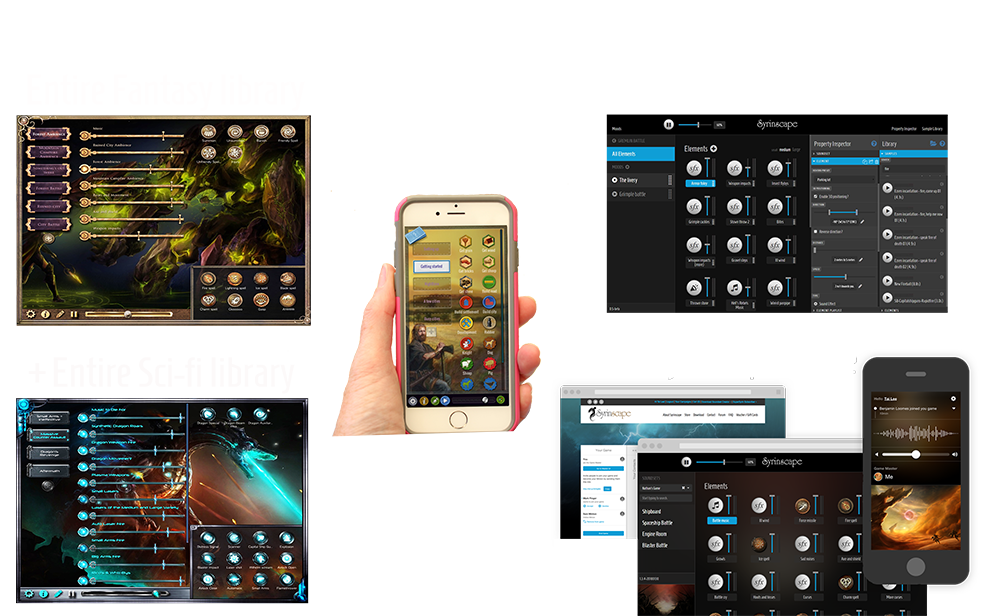 $10.99 per month. 1st month FREE.
Full access to everything Syrinscape.
Cancel before the end of your trial and pay nothing.


SoundSet Specifics
Moods
Shrine of purity
Courtyard of valour
Hall of wisdom
Hall of wisdom (No music)
Pool of contemplation
Pool of contemplation (No music)
Chamber of meditation

Elements
Scholars music
Meditation music
Mountain wind
Flags in the wind
Eagle calls
Warbler
Training chants
Training call
Braziers
Soft footfalls
Caligraphy
More caligraphy
Coughs
Paper door
Insects
Mountain stream
Wind in the blossom
Mantra
Hapi drum
Nightingale song
Jade monk three
Jade monk two
Jade monk one
Bells
Jade bells
Jade bells
Nightingale sings
Gong
Door opens
Fighting men
Men Attack
Battle music
Ill wind
Axe and shield
Steel clashes
Horses
Crows
Commands

Credits
Temple of the Jade Dragon
This SoundSet was imagined, compiled, designed, created, mixed, and finished by Steve Barr of syrinscape.com, using samples created by him and also the following list of samples from the collaborative Internet database of creative-commons licensed sounds freesound.org:
"sliding-wooden-door-close-mic-follow-door-scrape-2" by "stiffman"
154794__felix-blume__a-flag-flapping-in-the-wind-at-the-small-village-of-assem-souk-in-the-high-atlas-morocco
Key: "sample name" by "username". Find user freesound accounts under http://www.freesound.org/people/[username]
AND
"Mixing ink", "Clean brush", "Brushing", and "MAShouts" sounds created by Steve Barr
"Golden fall the leaves" – composed by Elden Loomes for Syrinscape
'Volatile Reaction' created by 'Kevin Macleod of Incompetech'
"Jade bells" composed, performed, and recorded by Benjamin Loomes for syrinscape.com
"The hoard forms ranks" – composed by Benjamin Loomes for Syrinscape
"Samson and Delilah" – composed by Benjamin Loomes for Syrinscape
"Nearly nothing" – composed and performed by Benjamin Loomes for Syrinscape
Icons made by:
Karen Loomes for syrinscape.com
AND
Lorc, (http://lorcblog.blogspot.com)
Delapouite, (http://delapouite.com)
John Colburn, (http://ninmunanmu.com)
Felbrigg, (http://blackdogofdoom.blogspot.co.uk)
Available on http://game-icons.net
Art: credit goes to Wonderlane and Shankar s. on Flickr.com under Creative Commons Attribution.