Fantasy Sounds & Music: Library of Arcana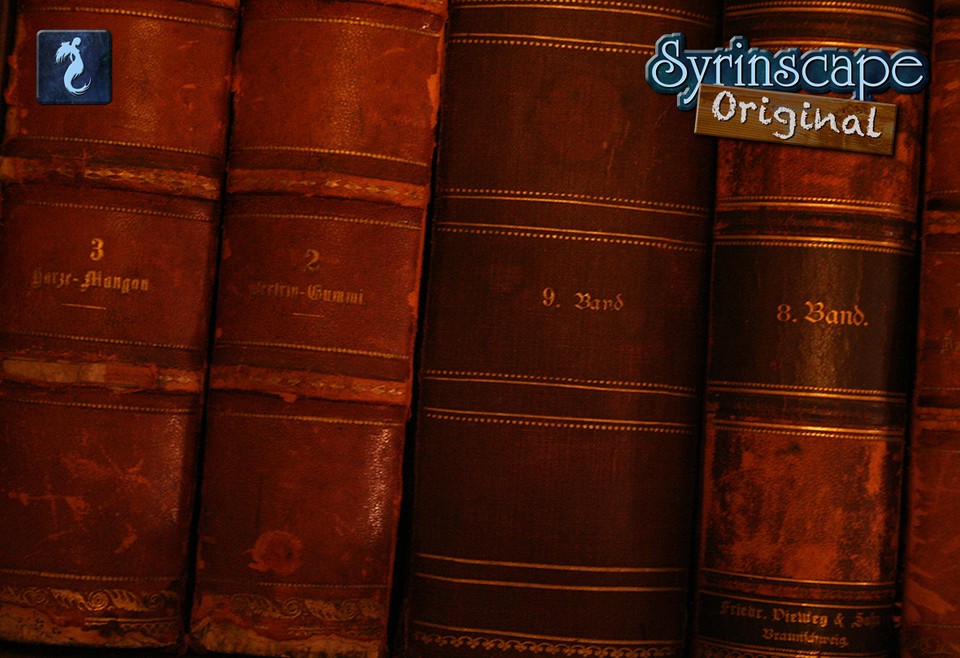 The smell of parchment, vellum, cracking bindings... evil. The depths of this library inspire a profound sense of awe, history... and unease. Somewhere deep inside this building are books to strip the mind, words to inspire despots and rituals to unlock the gates of world destroying horror... if only you can just understand the indexing system.

This SoundSet will appear by default in the Syrinscape Fantasy Player app, but you can make it appear in any of the apps by using the Campaign Manager.
This product is included for FREE with a SuperSyrin Subscription. Consider trying that out instead?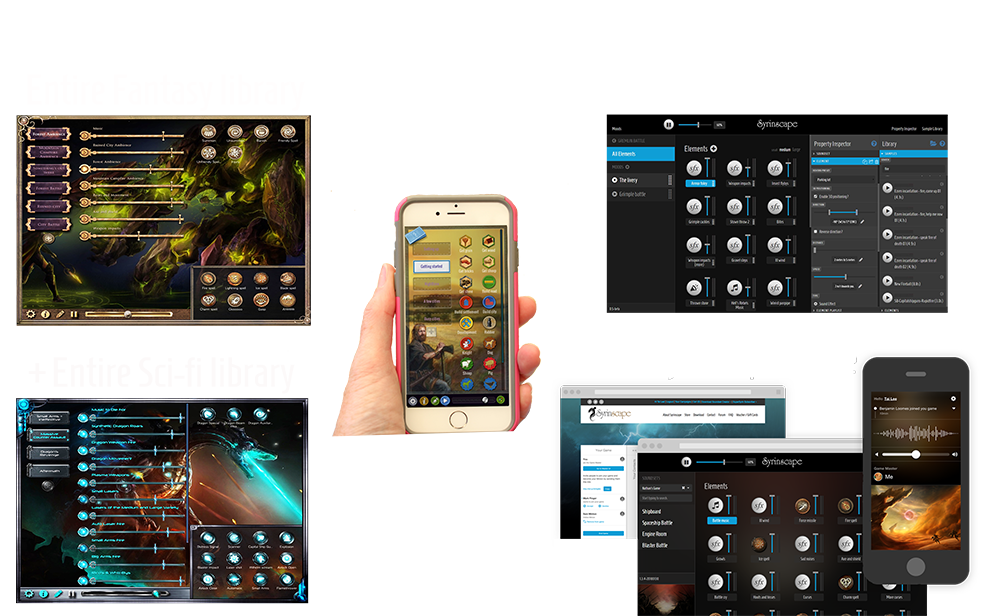 $10.99 per month. 1st month FREE.
Full access to everything Syrinscape.
Cancel before the end of your trial and pay nothing.


SoundSet Specifics
Moods
The arcana
The stack
Incredible machine
Restricted section
Panic

Elements
Heartbeat nervous
Heartbeat freaking out
Weird chords
Claw scratches
Deep bass bump
Weird presence
Deepness
Mysterium - metal cut sound
Arcana deep voice note
Mad voices
Extended piano notes
Subtle extended piano notes
Drum hits
Limb winding sounds
Steam releases
Rattling mechansim
Magical power source
Steam powered mechanism
Discomfort
Wind whooshes
Whistling wind
Something deep and menacing
Deep background hum
Weird howls from deep below
Flipping pages
Cloth flapping
Piano hits
Bad words
Deep bass bump (more)
Bad literature
Magical energy releases
Bad words
Big leathery flapping noises

Credits
Library of Arcana
This SoundSet was imagined, compiled, designed, created, mixed, and finished by Benjamin Loomes of syrinscape.com, using samples created by him and also the following list of samples from the collaborative Internet database of creative-commons licensed sounds freesound.org:
"spooky-ambiance-3" by "kristiankulta"
"bass-boom-001" by "joelaudio"
"spooky-ambiance-1" by "kristiankulta"
"bass-boom-002" by "joelaudio"
"ambience-wind-chimes" by "inspectorj"
Key: "sample name" by "username". Find user freesound accounts under http://www.freesound.org/people/[username]
Wraith voices prepared by Morgan Rands for syrinscape.com
Music composed, performed, and recorded by Benjamin Loomes for syrinscape.com
Icons made by:
Karen Loomes for syrinscape.com
AND
Lorc, (http://lorcblog.blogspot.com)
Delapouite, (http://delapouite.com)
John Colburn, (http://ninmunanmu.com)
Felbrigg, (http://blackdogofdoom.blogspot.co.uk)
Available on http://game-icons.net