Pathfinder Music & Sound Effects | Hell swarm | Syrinscape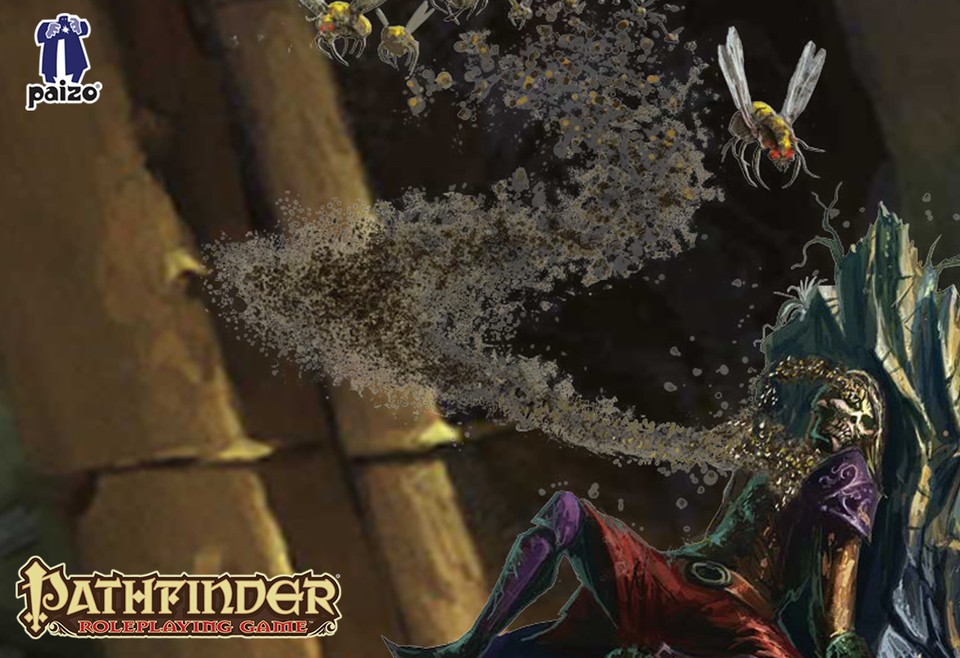 Imagine a million tiny biting mouths. Imagine a thousand thousand poison barbs. Imagine the clamour of innumerable wings. Imagine the hurricane of swirling evil insectoid horror, stripping branches, crops or flesh with the same unstoppable obsession. Now step inside the swarm and go ahead... try to swat them all away... just try..!

This SoundSet will appear by default in the Syrinscape Fantasy Player app, but you can make it appear in any of the apps by using the Campaign Manager.
This product is included for FREE with a SuperSyrin Subscription. Consider trying that out instead?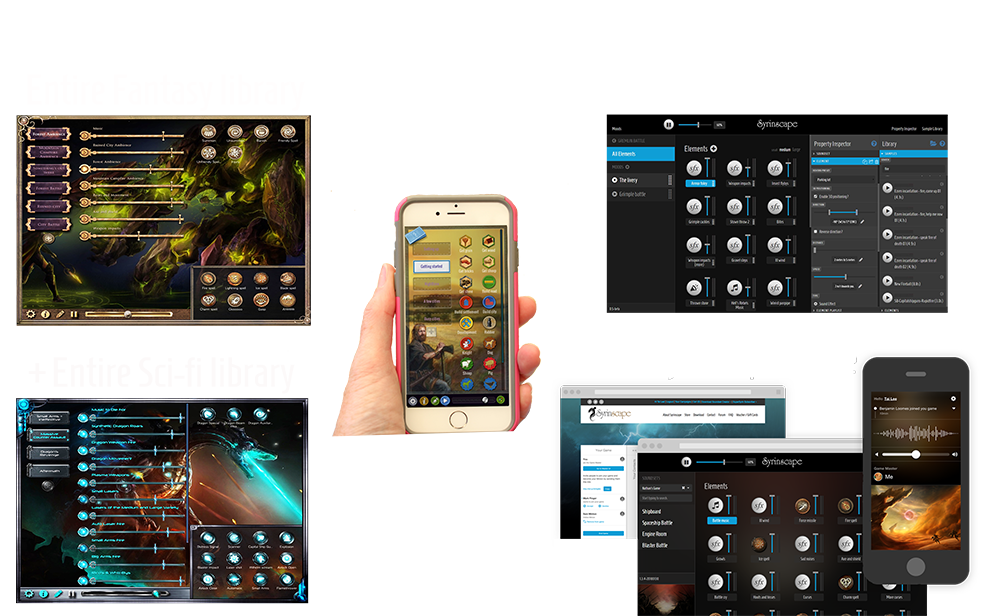 $10.99 per month. 1st month FREE.
Full access to everything Syrinscape.
Cancel before the end of your trial and pay nothing.


SoundSet Specifics
Moods
Insecty day
Hell swarm battle
Intense

Elements
Hell swarm mutters
Unsettling noises
Rat scratches (occasional)
Tinnitus
Magical resonance weird
Mad voices
Souls in Grief
Tinnitus (more)
Horror hits
Bass - melodic
Drum hits
Mad voices (more)
Weird shifts in the air
Extended piano notes
Subtle extended piano notes
Bass - pulsating drone
Hell swarm
Insect swarm
Official Pathfinder
Scratch
Mad voice
Weird shift
Horror hit
Piano hits
Hell swarm mutter
Acid attack

Credits
Hell Swarm
This SoundSet was imagined, compiled, designed, created, mixed, and finished by Benjamin Loomes of syrinscape.com, using samples created by him and also the following list of samples from the collaborative Internet database of creative-commons licensed sounds freesound.org:
"bee-swarm3" by "puniho"
"the-swarm-v31m3" by "setuniman"
Key: "sample name" by "username". Find user freesound accounts under http://www.freesound.org/people/[username]
Music composed, performed and recorded by Benjamin Loomes for syrinscape.com
Icons made by:
Lorc, (http://lorcblog.blogspot.com)
Delapouite, (http://delapouite.com)
John Colburn, (http://ninmunanmu.com)
Felbrigg, (http://blackdogofdoom.blogspot.co.uk)
Available on http://game-icons.net
And Karen Loomes for syrinscape.com