Music and Sound Effects: Deserted desert house (Haunted House)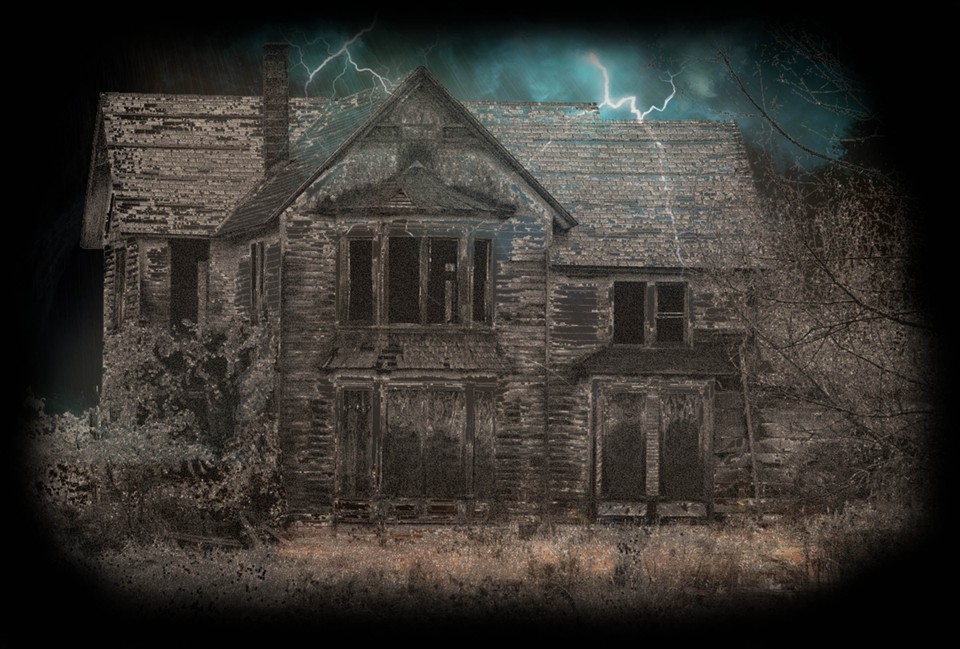 That old abandoned house up on the hill? Sure that'd be a fun place to visit. I dare you to spend the night there. The irregular pounding of your heart will fill your ears as peculiar scratchings and other-worldly presences pass close by all around you. The tension mounts slowly but inevitably with this SoundSet until it reaches a fever pitch of terror and unease. OneShot sounds included on the Soundboard of this set include: slamming doors, creaking floorboards, the clatter of random objects knocked off a table and the evil swoosh of diabolical energies come to suck out your very life. Purchase the Haunted House 3-Pack, for $10 and you get all three "Haunted House" SoundSets: "Mad scientist's laboratory" and "Abandoned lunatic asylum".

This SoundSet will appear by default in the Syrinscape Fantasy Player app, but you can make it appear in any of the apps by using the Campaign Manager.
This product is included for FREE with a SuperSyrin Subscription. Consider trying that out instead?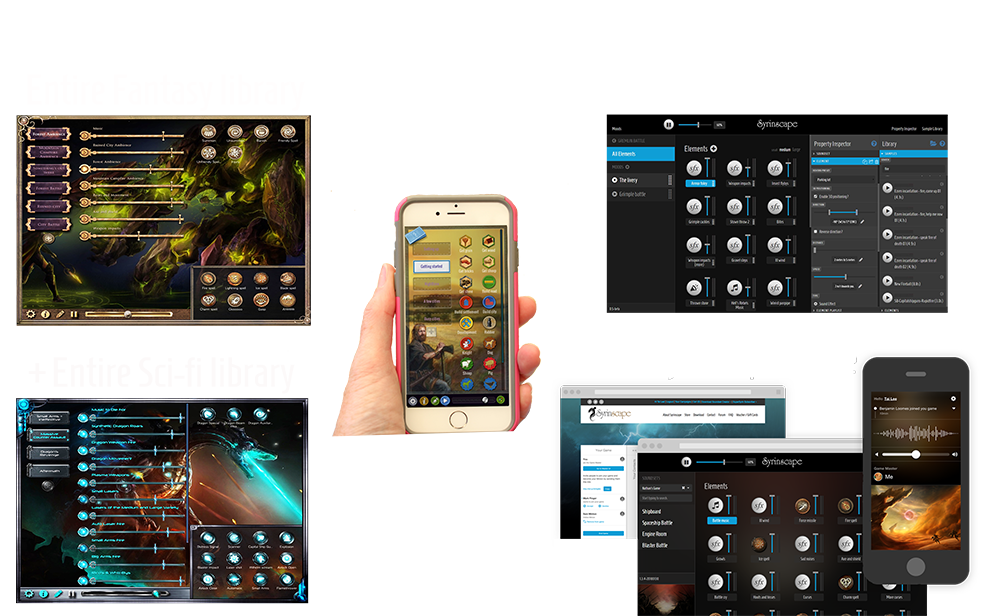 $10.99 per month. 1st month FREE.
Full access to everything Syrinscape.
Cancel before the end of your trial and pay nothing.


SoundSet Specifics
Moods
On the creaky porch
A swarm passes
The crows are watching
In the front door
There's a presence in here
What was that noise?
Oh my God!
Let's get out of here!
Run!
What just happened?

Elements
Nervous breaths
Uncomfortable creaks
A door swings shut
Creak!?!
Knocked off the table
A ghost under your skin
Something knocked over
Ghosts passing way too close
Horrible scratching
Blood pumping fast
Crows
More scratching
Heartbeat nervous
Heartbeat freaking out
Weird chords
Voices in my head
Creaking rocking chair
Bee swarm
Sour wind
A ghostly presence

Credits
Deserted House
This SoundSet was imagined, compiled, designed, created, mixed, and finished by Benjamin Loomes of syrinscape.com, using samples created by him and also the following list of samples from the collaborative Internet database of creative-commons licensed sounds freesound.org:
"Ghost-Fx" by "Oscillator" (http://www.freesound.org/people/Oscillator/)
"horror-ambience-55-psycho-130726-02" by "klankbeeld" (http://www.freesound.org/people/klankbeeld/)
"Breathe-Out-4" by "Freqman" (http://www.freesound.org/people/Freqman/)
"Dropped-Stuff" by "Enma-Darei" (http://www.freesound.org/people/Enma-Darei/)
"" by "Ashleyxxpiano" (http://www.freesound.org/people/Ashleyxxpiano/)
"Door-Slam" by "Winsx87" (http://www.freesound.org/people/Winsx87/)
"Heartbeat-1" by "Adam-N" (http://www.freesound.org/people/Adam-N/)
"Breathe-In-1" by "Freqman" (http://www.freesound.org/people/Freqman/)
"Bee-Colony" by "Erdie" (http://www.freesound.org/people/Erdie/)
"Door-Slam-1" by "Bennstir" (http://www.freesound.org/people/Bennstir/)
"Breathe-Out-7" by "Freqman" (http://www.freesound.org/people/Freqman/)
"01835-Hinge-Creak" by "Robinhood76" (http://www.freesound.org/people/Robinhood76/)
"horror-ambience-66-185228" by "klankbeeld" (http://www.freesound.org/people/klankbeeld/)
"Creaking-Wooden-Door-0002" by "d-w" (http://www.freesound.org/people/d-w/)
"Breathe-Out-6" by "Freqman" (http://www.freesound.org/people/Freqman/)
"Creaking-Wooden-Door-0004" by "d-w" (http://www.freesound.org/people/d-w/)
"Flock-Of-Crows" by "Tomlija" (http://www.freesound.org/people/Tomlija/)
"40-Hn-Batscratching" by "Cmusounddesign" (http://www.freesound.org/people/Cmusounddesign/)
"Breathofdeath" by "Gabemiller74" (http://www.freesound.org/people/Gabemiller74/)
"Heartbeats" by "Patobottos" (http://www.freesound.org/people/Patobottos/)
"Breathe-Out-5" by "Freqman" (http://www.freesound.org/people/Freqman/)
"Breathe-Out-2" by "Freqman" (http://www.freesound.org/people/Freqman/)
"Prepared-Guitar-Noise-Scraping" by "Experimental-Illness" (http://www.freesound.org/people/Experimental-Illness/)
"horror-ambiance-69-130903-00" by "klankbeeld" (http://www.freesound.org/people/klankbeeld/)
"Door-Old-Creaking-2" by "Tmkappelt" (http://www.freesound.org/people/Tmkappelt/)
"Creaking-Wooden-Door-0001" by "d-w" (http://www.freesound.org/people/d-w/)
"Breathe-Out-1" by "Freqman" (http://www.freesound.org/people/Freqman/)
"Breathe-Out-3" by "Freqman" (http://www.freesound.org/people/Freqman/)
"Small-Junk-Dropped" by "Altfuture" (http://www.freesound.org/people/Altfuture/)
"Creaking-Wooden-Door-0006" by "d-w" (http://www.freesound.org/people/d-w/)
Icons made by:
Lorc, (http://lorcblog.blogspot.com)
Delapouite, (http://delapouite.com)
John Colburn, (http://ninmunanmu.com)
Felbrigg, (http://blackdogofdoom.blogspot.co.uk)
Available on http://game-icons.net
The SoundSet Art incorporates a fantastic photo by "dfbphotos" at Flickr.com (http://www.flickr.com/photos/dfb_photos/)