Pathfinder Music & Sound Effects: Priest of Razmir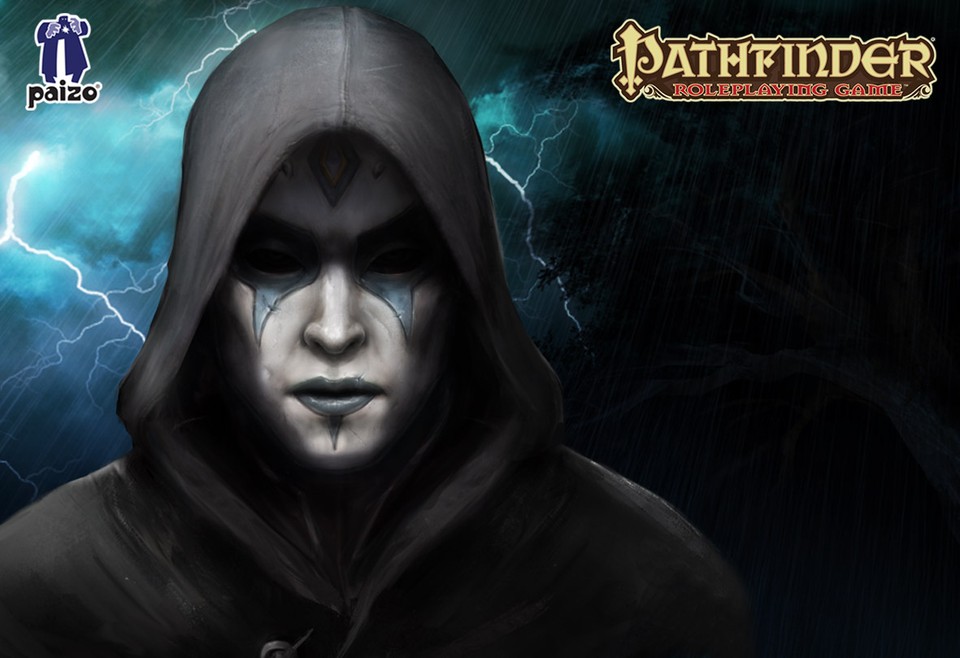 In March 2017 Ben visited the Paizo offices in Seattle. As well as talking business, dreaming and scheming about Syrinscape's new Starfinder SoundSets, and playing a fantastic game of Pathfinder, Ben also grabbed Jason Bulmahn and James Jacobs, put them in a quiet room and had some fun building a couple of SoundSets just for you. As a result of the madness and much giggling that went on in that room, Syrinscape is now very pleased to present you with this, one of two new NPCs to use in your Pathfinder Games. Jason Bulmahn brings you his notorious Priest of Razmir, a terrifyingly convincing rendition of these usurious, dishonest, blackmailing charlatans. If Jason ever starts a religion, run for the hills.

This SoundSet will appear by default in the Syrinscape Fantasy Player app, but you can make it appear in any of the apps by using the Campaign Manager.
This product is included for FREE with a SuperSyrin Subscription. Consider trying that out instead?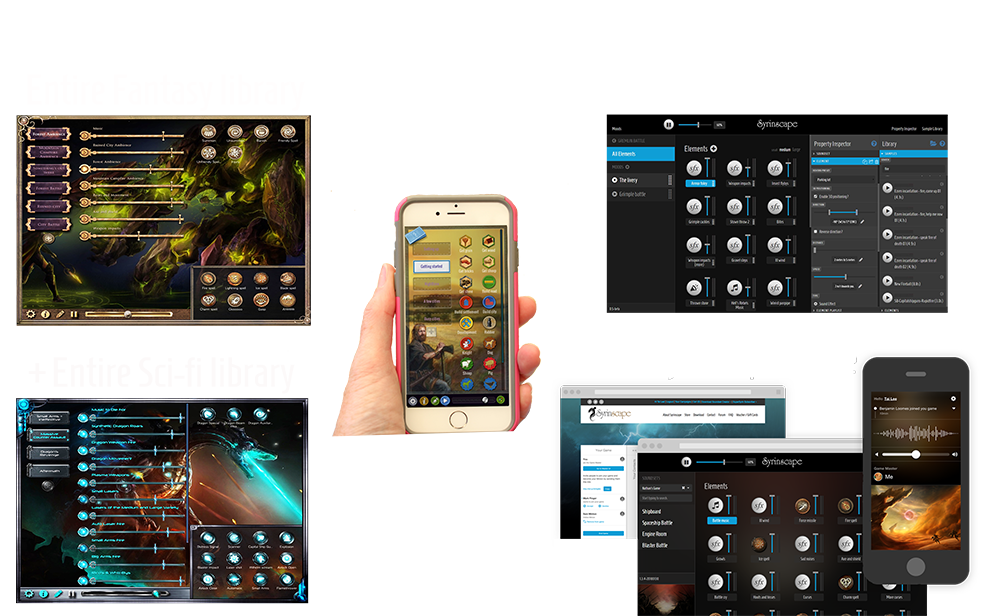 $10.99 per month. 1st month FREE.
Full access to everything Syrinscape.
Cancel before the end of your trial and pay nothing.


SoundSet Specifics
Elements
Street noises
Business in the streets
Busy streets
Passing by
Humming priest
Temple bells
Priest
Priest high
All Hail
All hail high
Back room laughing
Official Pathfinder
Welcome
All hail the living god
How may I 'help' you?
Healing (but not yet)
You can not attend a service
Bless you
Weapons drawn
Blasphemers
Be gone!
Guards!
'Thank you'
A Tithe?
Not enough
Yes
No
I don't know
What?
Pharasma
Shellen
Kallean

Credits
Priest of Razmir
This SoundSet was imagined, compiled, designed, created, mixed, and finished by Benjamin Loomes of syrinscape.com, using samples created by him.
"Razmir Priest voices" performed by Jason Bulmahn