Call of Cthulhu Sounds & Music: Steam Train to Salem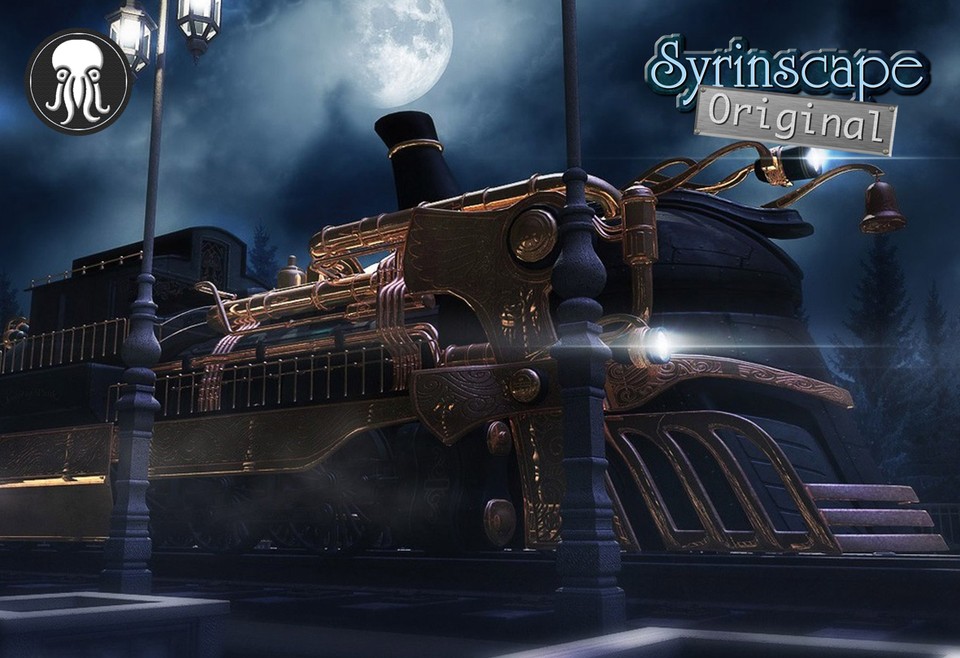 Here's everything you need to bring a steam train ride to Salem to 'life'. Does Coach Class fit your budget best? Enjoy the hustle and bustle and the old man playing incessant harmonica. For a bit more privacy and peace try Cabin Class. That won't remove the possibility of some action happening in the corridor though. If you're hungry, grab a table in the dining car and enjoy a few old favorite tunes from ancient Henry on the upright piano. Explore the Luggage Carriage, get into a fist fight... watch out for haunts... have your brain sucked out by an alien power more hideous than you can im... Hang on?! What am I saying? I'm getting off at the next stop!!!

This SoundSet will appear by default in the Syrinscape Sci-Fi Player app, but you can make it appear in any of the apps by using the Campaign Manager.
This product is included for FREE with a SuperSyrin Subscription. Consider trying that out instead?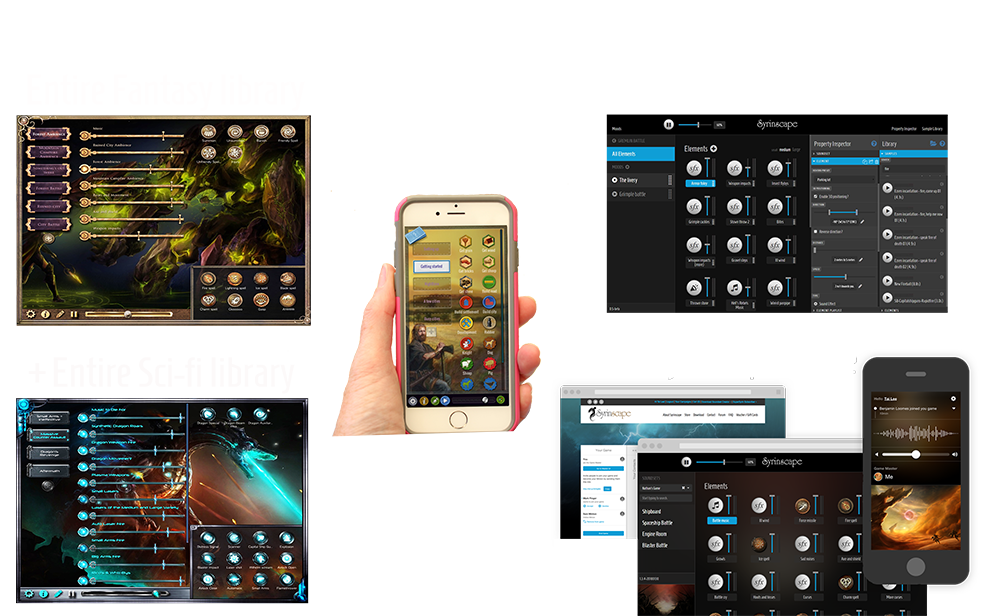 $10.99 per month. 1st month FREE.
Full access to everything Syrinscape.
Cancel before the end of your trial and pay nothing.


SoundSet Specifics
Moods
All aboard
Coach class
Cabin class
Dining carrige
Luggage carrige
Fight
Not alone
Oh, gods!!!
Pulling into the station

Elements
Fast train
Slow train
Medium train
Dimensional Creatures
Dimensional Suffering
Critters
Shimmering
Piano Music
Vintage music
Train passing
Train whistle
Train starting
Punch
Broken glass
Revolver
Shotgun
Female spell
Male spell
Scream
Train stopping
Tommy Gun
Chant
Shub-Niggurath
Living Breath
Mystical Lightning
Mystical Thunder
Clinking china
Crowded carrige
Frightened passengers
Harmonica
Punches
Punches more!
Train whistle
Scraping chairs
Shouts and cries
Pained noises
Broken furniture
Coughing
Apparitions
Apparitions more
Waiters
Diners
Shub-Niggurath
Living Breath
Mystical Lightning
Mystical Thunder

Credits
Steam Train to Salem
This SoundSet was imagined, compiled, designed, created, mixed and finished by Steve Barr, using: existing Syrinscape content; samples created by him; and also the following list of samples used under creative-commons attribution:
'Evil Plan' created by 'Kevin MacLeod'
'Villainous Treachery' created by 'Kevin MacLeod'
Music composed and performed by Benjamin Loomes
Great work, Steve!
Icons made by:
Lorc, (http://lorcblog.blogspot.com)
Delapouite, (http://delapouite.com)
John Colburn, (http://ninmunanmu.com)
Felbrigg, (http://blackdogofdoom.blogspot.co.uk)
Available on http://game-icons.net