Fantasy Sounds & Music: Flooded cavern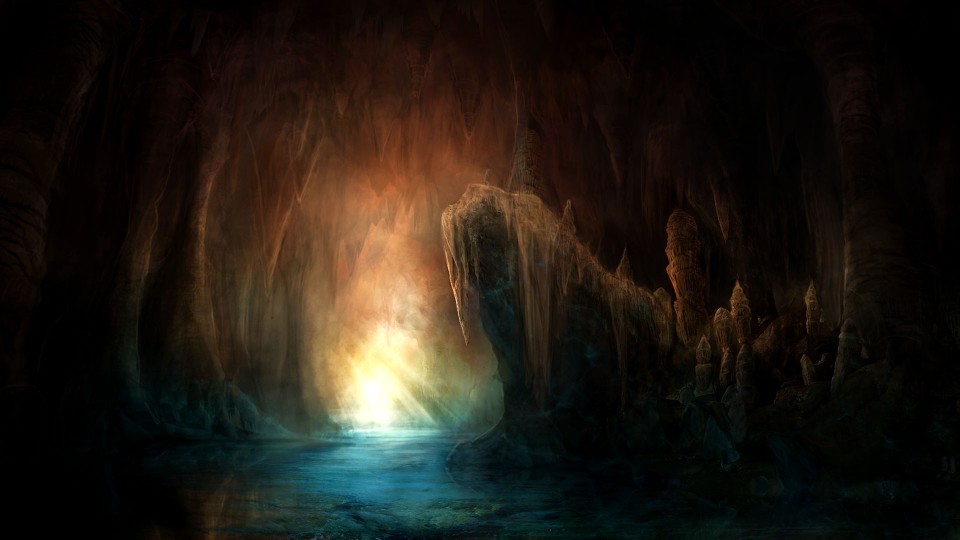 The flooded cavern is a place of vast mystery and deep unseen foreboding danger. Stand in the ankle deep water, close your eyes and absorb every drip of crystal water as it sparkles off the towering walls and a ceiling so high it is lost in the darkness. Or make out across the dark depths with steady oar strokes. The music in this evocative SoundSet is vast and spacious and the monsters hidden in the deep black are feeling peckish.

This SoundSet will appear by default in the Syrinscape Fantasy Player app, but you can make it appear in any of the apps by using the Campaign Manager.
This product is included for FREE with a SuperSyrin Subscription. Consider trying that out instead?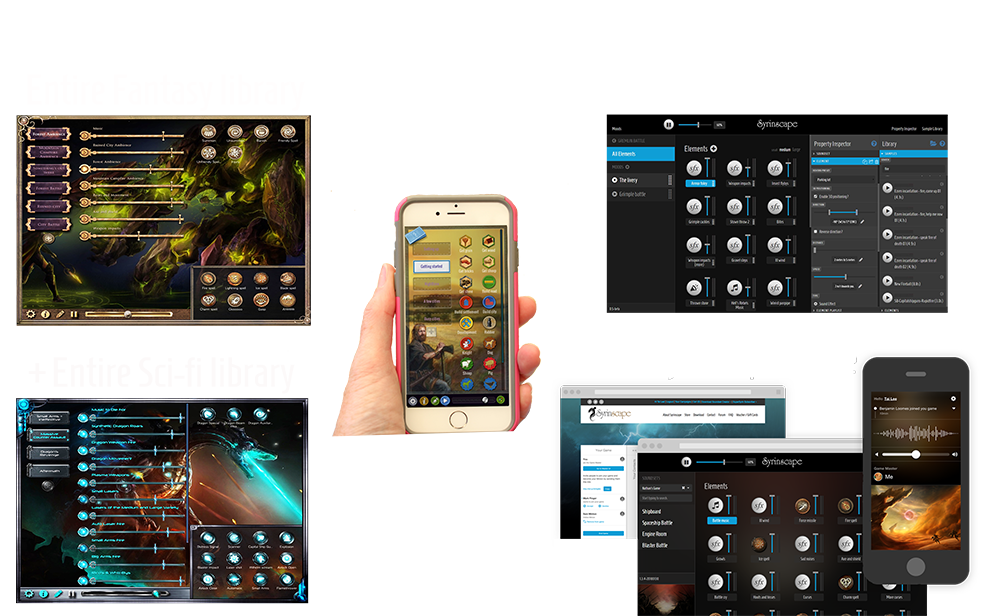 $10.99 per month. 1st month FREE.
Full access to everything Syrinscape.
Cancel before the end of your trial and pay nothing.


SoundSet Specifics
Moods
This place is so beautiful
Maybe we should get out of here
Rowing across the deep darkness
Music in massive spaces

Elements
Music
Drip
Toss a rock in
Something big
Passing a waterfall
Close drips
Distant drips
Water laps at my feet
Distant wind
Something very big is in here
What was that?
Walking through ankle deep water
Crossing open water
Distant heavy noises
Music (no delay)
Music - "The long deep pull"
Music - "Eternal depths"
Music - "Quite a hum you've got there"

Credits
Flooded Cavern
This SoundSet was imagined, compiled, designed, created, mixed, and finished by Benjamin Loomes of syrinscape.com, using samples created by him and also the following list of samples from the collaborative Internet database of creative-commons licensed sounds freesound.org:
"rowing2" by "juskiddink" (http://www.freesound.org/people/juskiddink/)
"Rocks-Falling-In-Water-Isolated" by "Krisboruff" (http://www.freesound.org/people/Krisboruff/)
"Beek2" by "Herbertboland" (http://www.freesound.org/people/Herbertboland/)
Icons made by:
Lorc, (http://lorcblog.blogspot.com)
Delapouite, (http://delapouite.com)
John Colburn, (http://ninmunanmu.com)
Felbrigg, (http://blackdogofdoom.blogspot.co.uk)
Available on http://game-icons.net