Fantasy Sounds & Music: Hell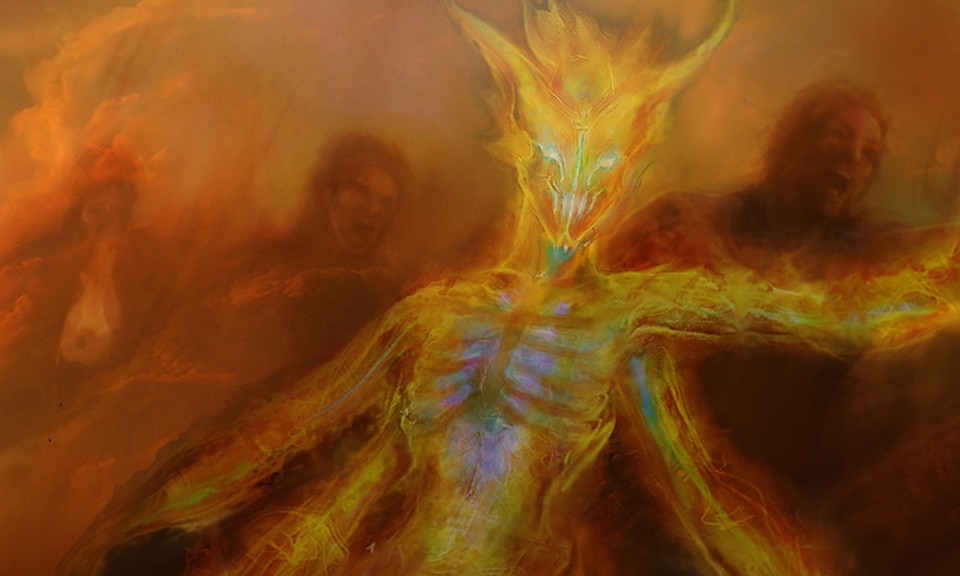 Syrinscape brings you the actual sounds of Hell. We won't tell you how we did it, but rest assured it wasn't pretty. The worst part was getting the peanut butter off the microphones. Syrinscape's "Hell" SoundSet brings you ten separate locations in the depths of hell from a 'lovely' bathhouse to a contract devil's office to a whole level made of actual squirming, screaming, crawling flesh.

* Many souls were harmed in the creation of this SoundSet

This SoundSet will appear by default in the Syrinscape Fantasy Player app, but you can make it appear in any of the apps by using the Campaign Manager.
This product is included for FREE with a SuperSyrin Subscription. Consider trying that out instead?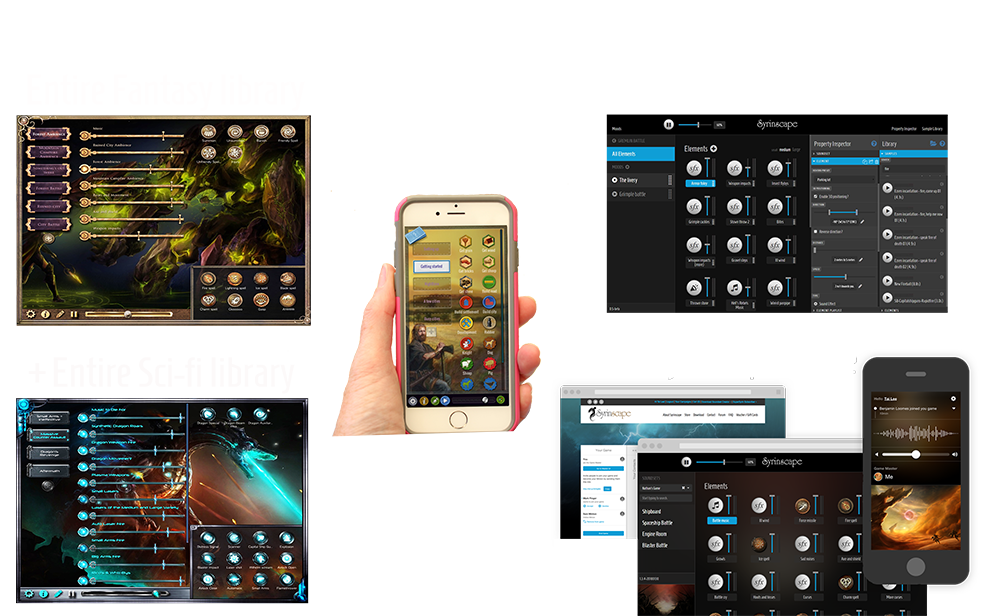 $10.99 per month. 1st month FREE.
Full access to everything Syrinscape.
Cancel before the end of your trial and pay nothing.


SoundSet Specifics
Moods
Ribway
Battles
Level cleared
Hall of penitence
Gardens
Blood wall
Bathhouse
Dungeons
Reliquary
Tower top
Flesh floor
Contract devil's office

Elements
Hell's Rebels Music
Devil's harpsichord
Bathhouse song
Devil hisses
Devil growls
Devil speech
Spells
Whistly wind
Hellish ambiance
Intense fire
Magical resonance weird
Cantonment equipment
Organic Matter
Weeping man
Weeping woman
Crying youth
Torture screams
Psycho screams
Crazy screaming
The Rift (zapping)
The Rift (energy)
Oozing
Melting flesh
Melting flesh (deep)
Squelching
Squelching (more)
Bath water
Flood waters gushing
Vortex
Deep rumble
Thunder
Disturbing rumbles
Ghostly wail high
Ghostly wail low
Evil hisses
Deep gurglings
Deep gurglings (close)
Forge deep rumble
Devil teleport arrival
Teleport fire
Teleport activation
Welcome note
Devil hisses
Devil growls
Devil speech

Credits
Hell
This SoundSet was imagined, compiled, designed, created, mixed, and finished by Benjamin Loomes of syrinscape.com, using samples created by him and also the following list of samples from the collaborative Internet database of creative-commons licensed sounds freesound.org:
"five-water-gratings" by "metzik" (http://www.freesound.org/people/metzik/)
"islanti-muta-kuplii-kiehuu-kuuma-lahde-mutalahde-iceland-geothermal-mud-boiling-bubbling-hot-spring-a-close-sound" by "ylearkisto"
"air-portal" used under Creative Commons: Zero licence
"Demon noises" used under Creative Commons: Zero licence
"crying-man" used under Creative Commons: Zero licence
"muffled-female-cry none" used under Creative Commons: Zero licence
Orchestral Music provided by Kyle Johnson of www.moontechstudios.com and Michael Gordon Shapiro of www.mikemusic.com and Benjamin Loomes
Icons made by:
Karen Loomes for syrinscape.com
AND
Lorc, (http://lorcblog.blogspot.com)
Delapouite, (http://delapouite.com)
John Colburn, (http://ninmunanmu.com)
Felbrigg, (http://blackdogofdoom.blogspot.co.uk)
Available on http://game-icons.net
Revised June 2019