Pathfinder Music & Sound Effects: Shadow giants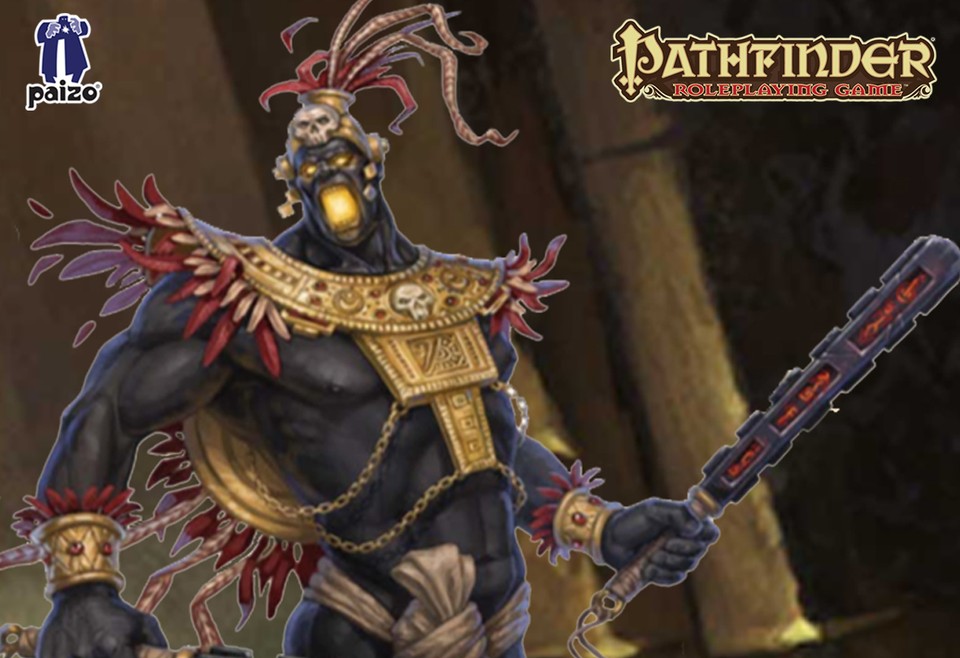 This is a fantastically atmospheric SoundSet. Giving you all the sounds you need to run a shadow plane infused giant's lair, the "Shadow Giant" SoundSet will make for a memorable encounter. Voices whisper and moan inside and outside of the PCs heads. Stones shift and slide and a negative energy trap threatens to suck the very life out of anyone fool enough to trigger it. Oh, and there's the Shadow Giants too, obviously. They're big and heavy, dangerous and angry... and that's when they're in a good mood!

This SoundSet will appear by default in the Syrinscape Fantasy Player app, but you can make it appear in any of the apps by using the Campaign Manager.
This product is included for FREE with a SuperSyrin Subscription. Consider trying that out instead?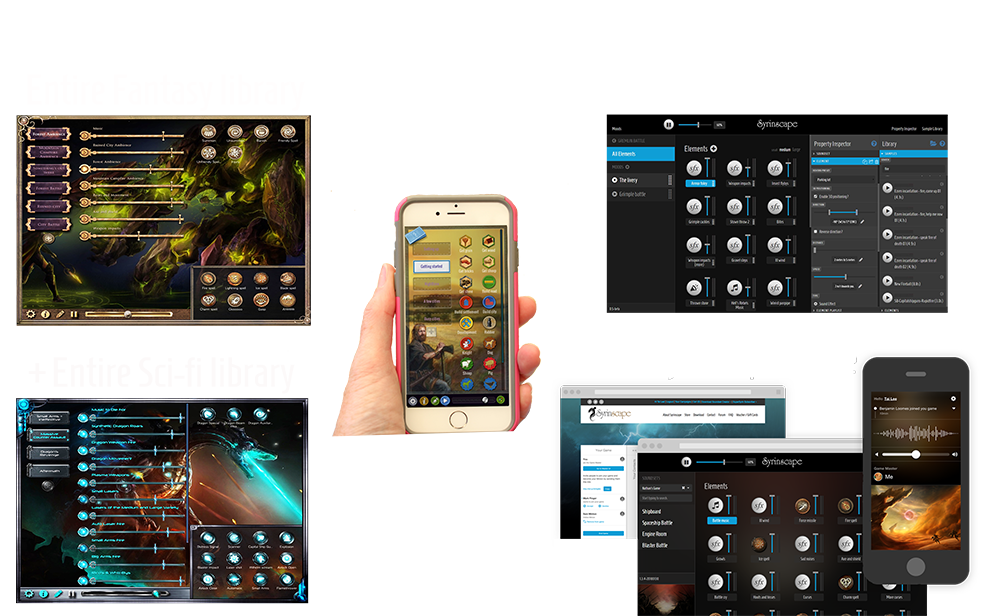 $10.99 per month. 1st month FREE.
Full access to everything Syrinscape.
Cancel before the end of your trial and pay nothing.


SoundSet Specifics
Moods
Outside the lair
At the entrance
Deep in the lair
Shadow vortex trigger
Shadow vortex trigger (lite)
Shadow giant battle
The shadows clear

Elements
kc Hell's Rebels Music
Grasslands
Mountain wind
Skeleton crackles
Grinding
Tumbling pebbles
Raining again
Thunder
Roars
Shadow apparitions (deep)
Shadow apparitions (high)
Shadow apparitions (rumble)
Shadow apparitions (ghost notes) (more)
Eagle calls
Insect flybys
Disturbing rumbles
Shadow drums
Skeleton bones
Shadow apparitions (rising)
Shadow vortex (rising)
Shadow vortex (rumble whispers)
Shadow vortex (high)
Shadow vortex trigger (baked)
Shadow giant grumbles
Shadow apparitions (ghost notes)
Official Pathfinder
Deep rumble
Magic Drain
Shadow trap
Shadow whisper
Dramatic note
Battle begins

Credits
Shadow Giants
This SoundSet was imagined, compiled, designed, created, mixed, and finished by Benjamin Loomes of syrinscape.com, using samples created by him.
Orchestral Music provided by Kyle Johnson of www.moontechstudios.com, Michael Gordon Shapiro of www.mikemusic.com, and Benjamin Loomes
Icons made by:
Lorc, (http://lorcblog.blogspot.com)
Delapouite, (http://delapouite.com)
John Colburn, (http://ninmunanmu.com)
Felbrigg, (http://blackdogofdoom.blogspot.co.uk)
Available on http://game-icons.net
Art provided by Paizo Inc.