Fantasy Sounds & Music: Gurgles & gas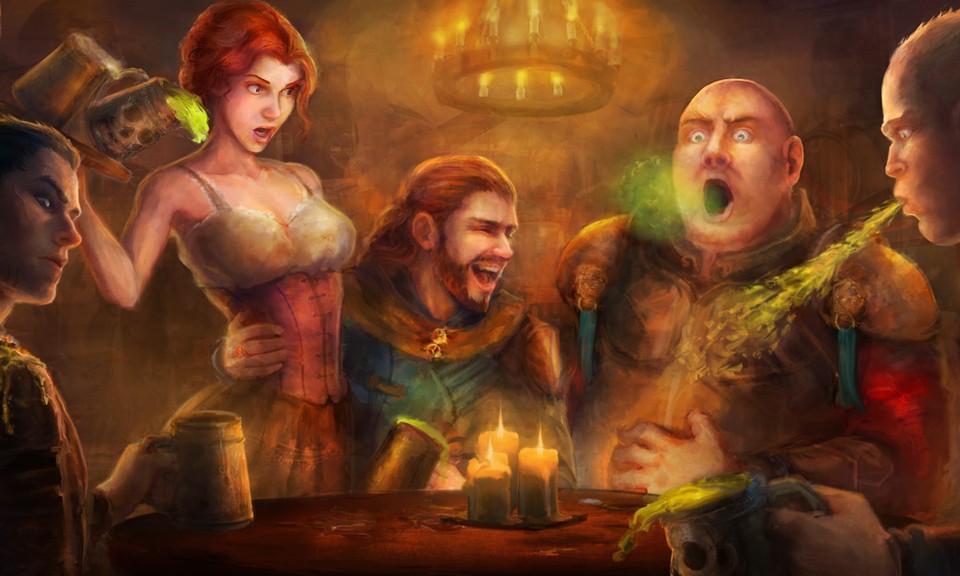 Ummm... this is awful! Why would anyone take the time to build a totally 'immersive', 110% realistic, surround sound, burping, farting, gagging party game?! I ask you, do we really need the sound of someone vomiting on the floor? And why are people laughing at this? Seriously! You people should be ashamed! Oh gods, is that some... no... urgh! I give up!

This SoundSet will appear by default in the Syrinscape Fantasy Player app, but you can make it appear in any of the apps by using the Campaign Manager.
This product is included for FREE with a SuperSyrin Subscription. Consider trying that out instead?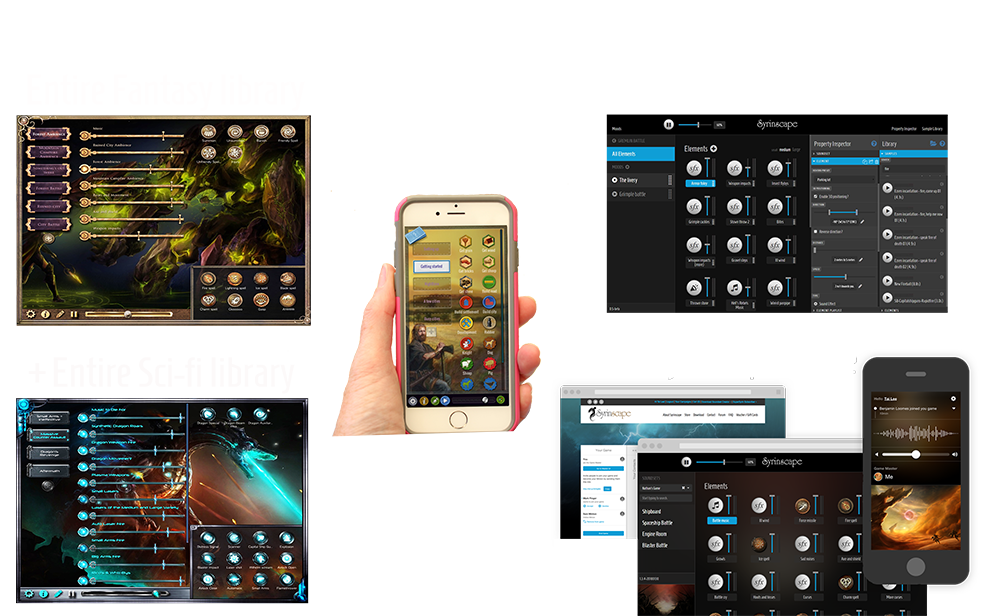 $10.99 per month. 1st month FREE.
Full access to everything Syrinscape.
Cancel before the end of your trial and pay nothing.


SoundSet Specifics
Moods
Seedy tavern
A busy night
Drinking games

Elements
Drunken bard
Happy rich murmuring
Bright rowdiness
Echoing happiness
Mead glasses clinking
Manly men
Fireplace
Chairs and bumps
Coins and other stuff
Kira laughing
Sandar laughing
Burp
Fart
Wretching
Vomit
Showertime
Burps
Farts
Squelching
Wretching
Vomiting
Showertime
Kira laughs
Sandar laughs

Credits
Gurgles & Gas
This SoundSet was imagined, compiled, designed, created, mixed and finished by Benjamin Loomes of syrinscape.com, using samples created by him and also the following list of samples from the collaborative Internet database of creative-commons licensed sounds freesound.org:
"Wood-Hit" by "Jspath1" (http://www.freesound.org/people/Jspath1/)
"DicestormersTavernBubble" by "TheDiceStormers" (http://www.youtube.com/user/TheDiceStormers)
Composed, performed, recorded, mixed and mastered by Benjamin Loomes for syrinscape.com
"Beerglasses-01" by "Matucha" (http://www.freesound.org/people/Matucha/)
"Sword-Hit-Wood-01" by "Timmy-H123" (http://www.freesound.org/people/Timmy-H123/)
"Coin" by "Thedjoe93" (http://www.freesound.org/people/Thedjoe93/)
"Chair" by "Anemicrose" (http://www.freesound.org/people/Anemicrose/)
"Clatter1" by "Jcbatz" (http://www.freesound.org/people/Jcbatz/)
"Burp" by "Noisecollector" (http://www.freesound.org/people/Noisecollector/)
"27-Coins" by "Freqman" (http://www.freesound.org/people/Freqman/)
"Dicewood-Samp" by "Feegle" (http://www.freesound.org/people/Feegle/)
"Wooden-Floor-Loop" by "Sinatra314" (http://www.freesound.org/people/Sinatra314/)
"Coindrop" by "Anemicrose" (http://www.freesound.org/people/Anemicrose/)
"Wooden-Chair-02" by "Dobroide" (http://www.freesound.org/people/Dobroide/)
"Wetbelch4" by "Plingativator" (http://www.freesound.org/people/Plingativator/)
"Chair" by "Dig2008" (http://www.freesound.org/people/Dig2008/)
"peeing-bathroom-02" by "adam-n" (http://www.freesound.org/people/adam-n/)
"peeing-bathroom-03" by "adam-n" (http://www.freesound.org/people/adam-n/)
"peeing-bathroom-04" by "adam-n" (http://www.freesound.org/people/adam-n/)
"ppeeing-outside" by "adam-n" (http://www.freesound.org/people/adam-n/)
"pouring-soup-in-a-metal-pan-long-slow-nasty" by "adam-n" (http://www.freesound.org/people/hitrison/)
"ppouring-soup-in-a-metal-pan-quick-short-gross" by "adam-n" (http://www.freesound.org/people/hitrison/)
"puke-vomiting" by "joao-de-deus" (http://www.freesound.org/people/joao-de-deus/)
Additional 'voice' acting from:
Conrad Julian White, Kristy Elouise Ford, Shane McGinty, and Mitchell Harris, recorded by The Sound Engineer was Conrad White at the Studios of Tune!FM in Armidale NSW. tunefm.net
The music in this SoundSet was composed, performed, recorded, mixed and mastered by Benjamin Loomes for syrinscape.com
Icons made by:
Lorc, (http://lorcblog.blogspot.com)
Delapouite, (http://delapouite.com)
John Colburn, (http://ninmunanmu.com)
Felbrigg, (http://blackdogofdoom.blogspot.co.uk)
Available on http://game-icons.net