Mutants & Masterminds: The Devourer sound effects
Need a destroyer of worlds in your Mutants & Masterminds games? Well "The Devourer" is here to help you! This epically bassy SoundSet is pumped full of interstellar catastrophe of the highest order. Send a probe in to investigate, I'm sure everything will turn out just fine!

This SoundSet will appear by default in the Syrinscape Sci-Fi Player app, but you can make it appear in any of the apps by using the Campaign Manager.
This product is included for FREE with a SuperSyrin Subscription. Consider trying that out instead?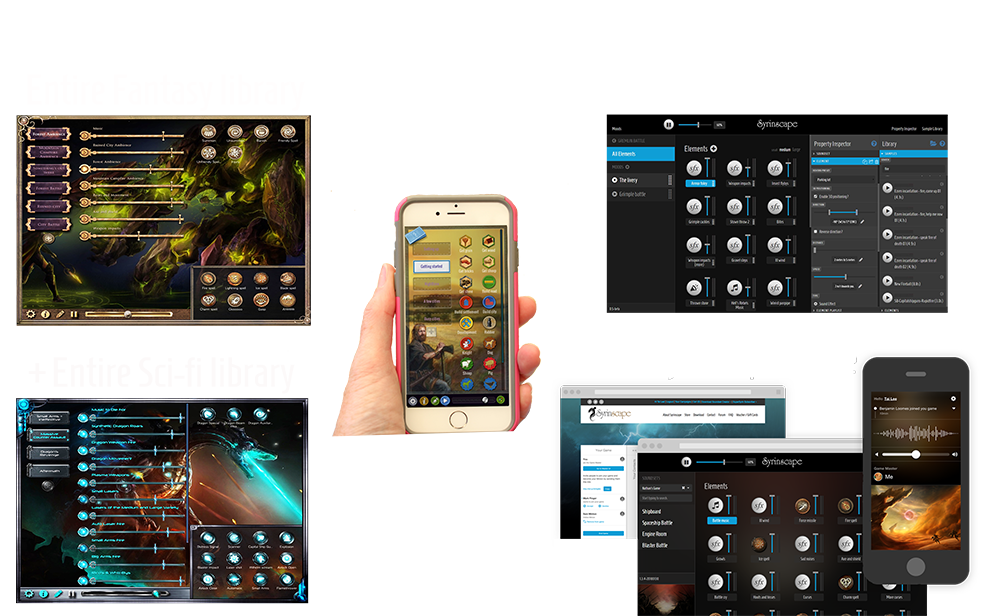 $10.99 per month. 1st month FREE.
Full access to everything Syrinscape.
Cancel before the end of your trial and pay nothing.


SoundSet Specifics
Moods
Impending Evil
Incoming
Death and Destruction
Storm of Evils

Elements
Music from the Void
Hum of Foreboding Doom
Distant Destruction
Explosions
Energy Explosions
Cosmic Disturbances
Electricostatic Anomalies
Plasma Cloud Phenomenon
Official Mutants and Masterminds
Large Explosion
Alien Signal
Cosmic Transmission
Distress Signal
Blocked Frequencies
Probe Launch