Pathfinder Music & Sound Effects: Mouth horror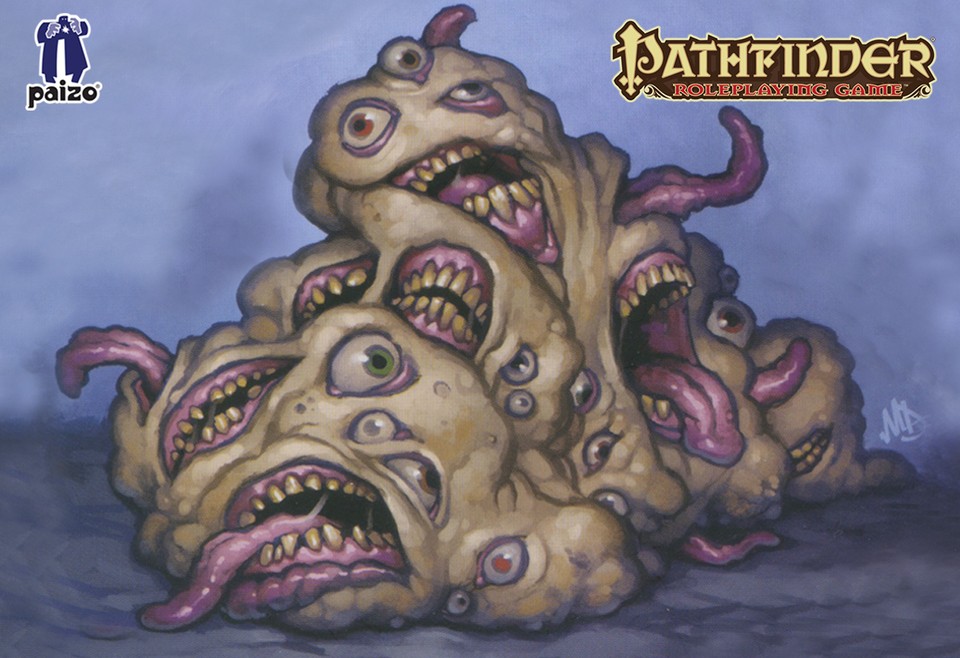 Nothing quite compares to the horrible 'gibbering' sounds this abomination of abominations makes. Seriously, this kind of thing is why we made Syrinscape. It's all very well fighting a set of stats and feats, and yes, a good Game Master will describe this thing, but when you actually hear it, the cruel truth of the comic vileness of the Mouth Horror really hits home. Turn it on and enjoy the squirming this SoundSet will induce in all but the hardiest of adventures.

This SoundSet will appear by default in the Syrinscape Fantasy Player app, but you can make it appear in any of the apps by using the Campaign Manager.
This product is included for FREE with a SuperSyrin Subscription. Consider trying that out instead?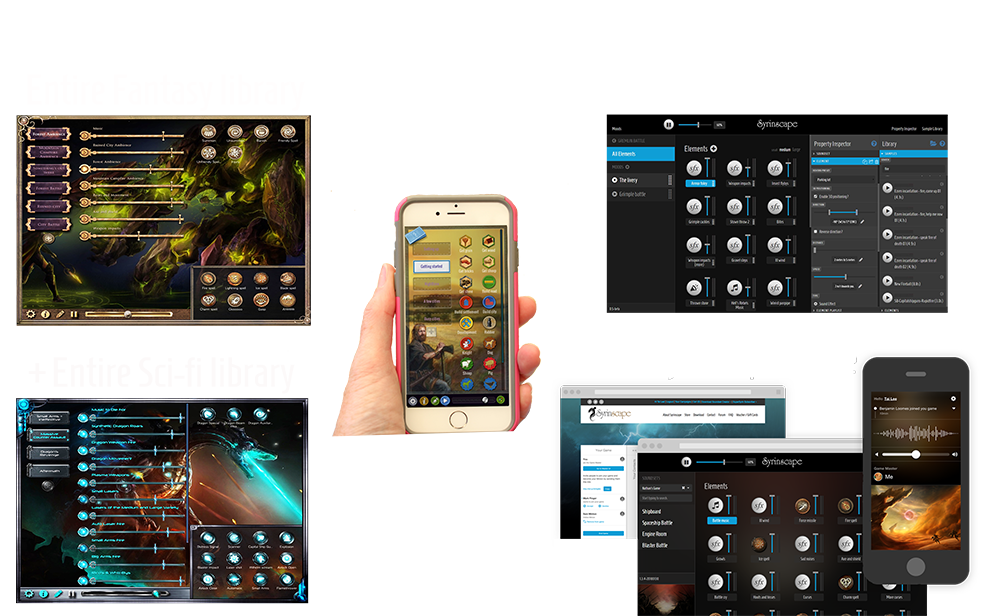 $10.99 per month. 1st month FREE.
Full access to everything Syrinscape.
Cancel before the end of your trial and pay nothing.


SoundSet Specifics
Moods
Inside the crypt
Mouth horror

Elements
Choking sounds
Deep gurglings
Gibbering ramblings (more)
Weapon impacts
Slam attacks
Deep gurglings (close)
Gibbering bites
Ghostly wail
Ill wind
Gibbering ghost
Ghostly wails
Disturbing rumbles
Vermin
Gibbering ramblings
Official Pathfinder
Disturbing rumble
Ghostly wail
Weapon impact
Deep gurgle
Gibbering bite