Fantasy Sounds & Music: Shimmering veils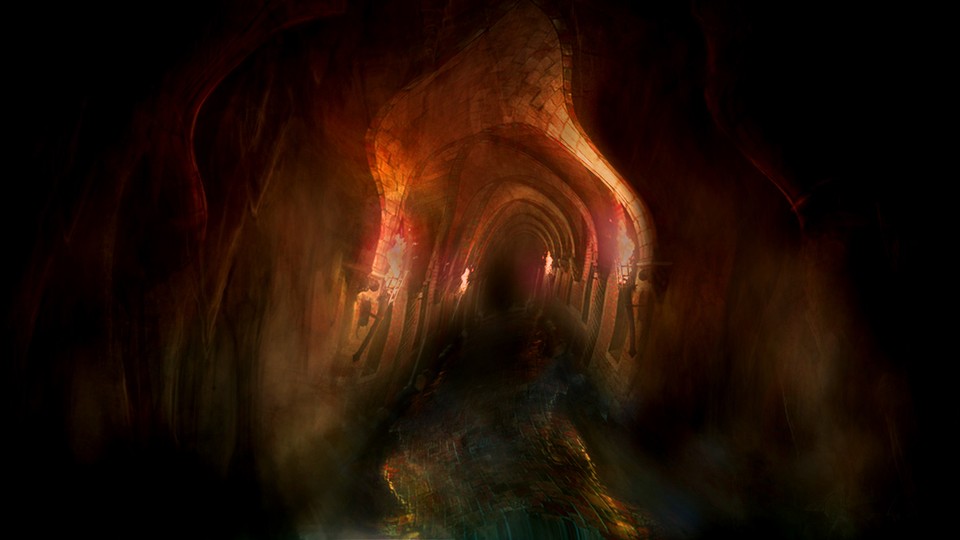 "This corridor twists and waves gently and strangely. The floor seems stable, but glides peculiarly sideways when you try to take a step. The sickening feeling in your stomach is only rivalled by the insistent ringing in your ears. Is that the sobbing of a discontented spirit you hear, or the giggles of something more sinister."

Use this SoundSet to inspire a fantastical arcane challenge. Who would have thought just getting down a single corridor could take half the evening!

This SoundSet will appear by default in the Syrinscape Fantasy Player app, but you can make it appear in any of the apps by using the Campaign Manager.
This product is included for FREE with a SuperSyrin Subscription. Consider trying that out instead?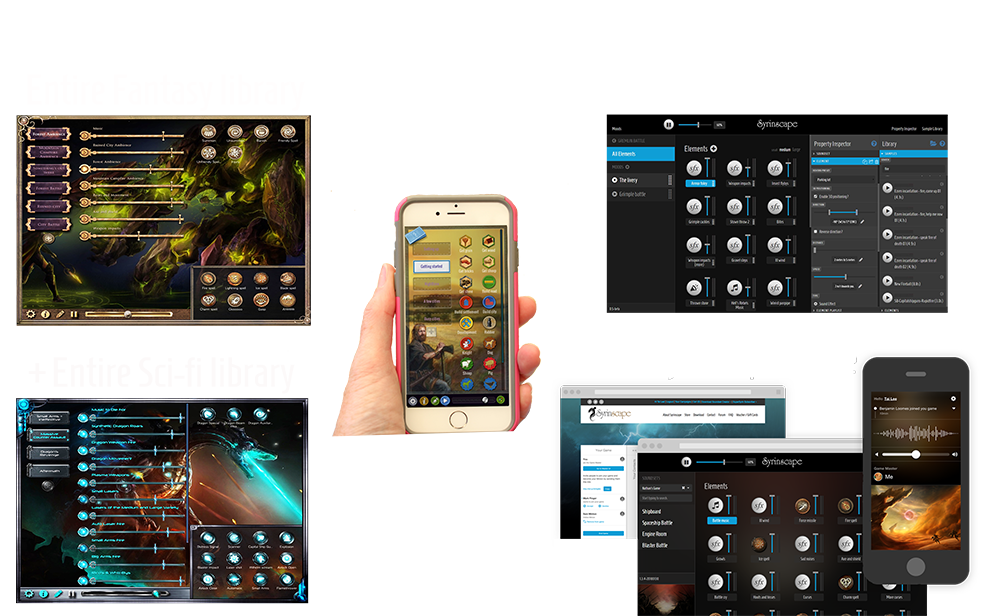 $10.99 per month. 1st month FREE.
Full access to everything Syrinscape.
Cancel before the end of your trial and pay nothing.


SoundSet Specifics
Moods
Shimmering veils ambience
Haunted ambience
Magic suppressed

Elements
Magical resonance high
Magical resonance weird
Magical resonance deep
Shimmering
Souls in Grief
Evil giggles
Soul in Grief
Evil giggles

Credits
Shimmering Veils
The music and sound effects in this SoundSet were imagined, composed, compiled, designed, created, processed, and mixed by Benjamin Loomes for syrinscape.com
Icons made by:
Lorc, (http://lorcblog.blogspot.com)
Delapouite, (http://delapouite.com)
John Colburn, (http://ninmunanmu.com)
Felbrigg, (http://blackdogofdoom.blogspot.co.uk)
Available on http://game-icons.net