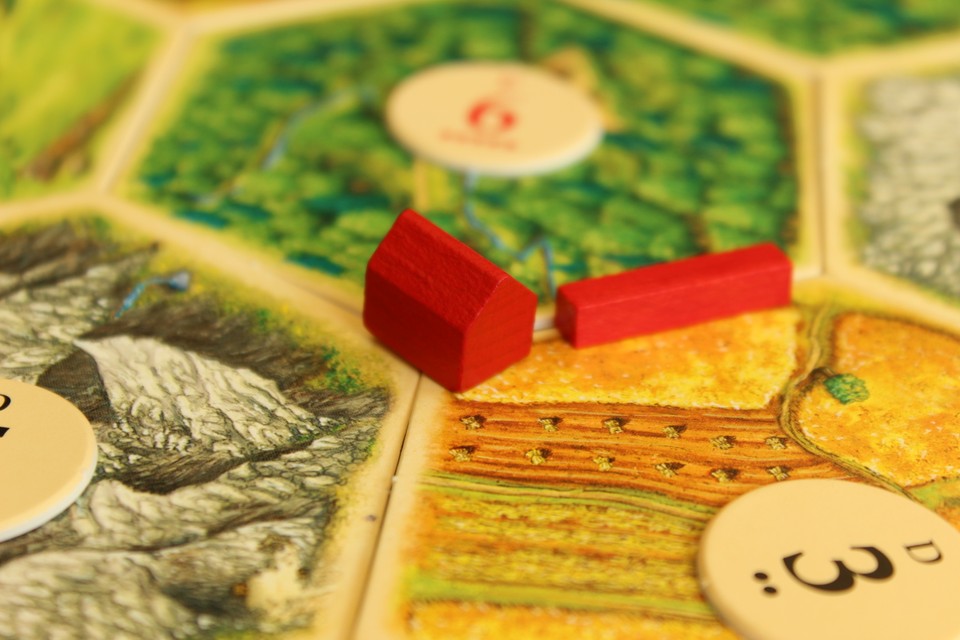 Trade.
Build.
Settle.
Listen!
Bring your next game of Catan to life in fun, immersive surround sound!
The Catan SoundSet includes:
• A Catan theme song
• A randomized dice roller
• The Knight
• The Robber
• The sounds of bustling cities and tranquil country
• The chopping of trees, the cutting of stone
• Myriad animal sounds, pigs, horses and sheep
• And more!
This SoundSet will appear by default in the Syrinscape Board Game Player app, but you can make it appear in any of the apps by using the Campaign Manager.
This product is included for FREE with a SuperSyrin Subscription. Consider trying that out instead?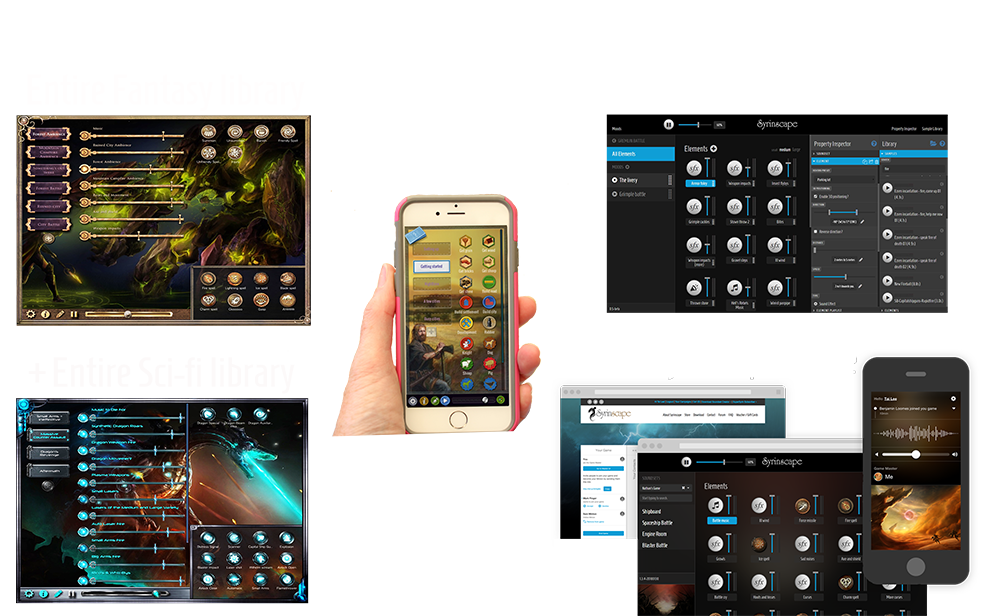 $10.99 per month. 1st month FREE.
Full access to everything Syrinscape.
Cancel before the end of your trial and pay nothing.


SoundSet Specifics
Moods
Setting up
Getting started
Nighttime
A few cities
Busy cities

Elements
Jazzy Catan music
Sweeping Catan theme
Catan music
Delightful country
Hot day insects
Insect flybys
Sheep
Horses
Dogs
Crows
Busy city marketplace
Business in the streets
City street noises
City happenings
Hawker
Nighttime crickets
Night insect thrum
Night Birds
City haggling
Official Catan
Get grain
Get wood
Get bricks
Get sheep
Get stone
Build road
Build settlement
Build city
Development
Robber
Knight
Barbarians
Dog
Sheep
Pig
Horse
Crow
Rooster
2d6

Credits
Catan
This SoundSet was imagined, compiled, designed, created, mixed and finished by Benjamin Loomes of syrinscape.com, using samples created by him and also the following list of samples from the collaborative Internet database of creative-commons licensed sounds freesound.org:
"pig002" by "yottasounds" (http://www.freesound.org/people/yottasounds/)
"crickets-in-a-cornfield-distant-drums" by "jakobthiesen" (http://www.freesound.org/people/jakobthiesen/)
"pig004" by "yottasounds" (http://www.freesound.org/people/yottasounds/)
Special thanks goes to the gorgeous voiced Morgan Rands for his work on the 2d6 Dice Roller.
The music in this SoundSet was composed, performed, recorded, mixed and mastered by Benjamin Loomes for syrinscape.com
No sheep were harmed in the making of this SoundSet
Icons made by:
Lorc, (http://lorcblog.blogspot.com)
Delapouite, (http://delapouite.com)
John Colburn, (http://ninmunanmu.com)
Felbrigg, (http://blackdogofdoom.blogspot.co.uk)
Available on http://game-icons.net
Art provided by Mayfair Games